Description
Pilot 2020 Limited Edition Link Black Vanishing Point Fountain Pen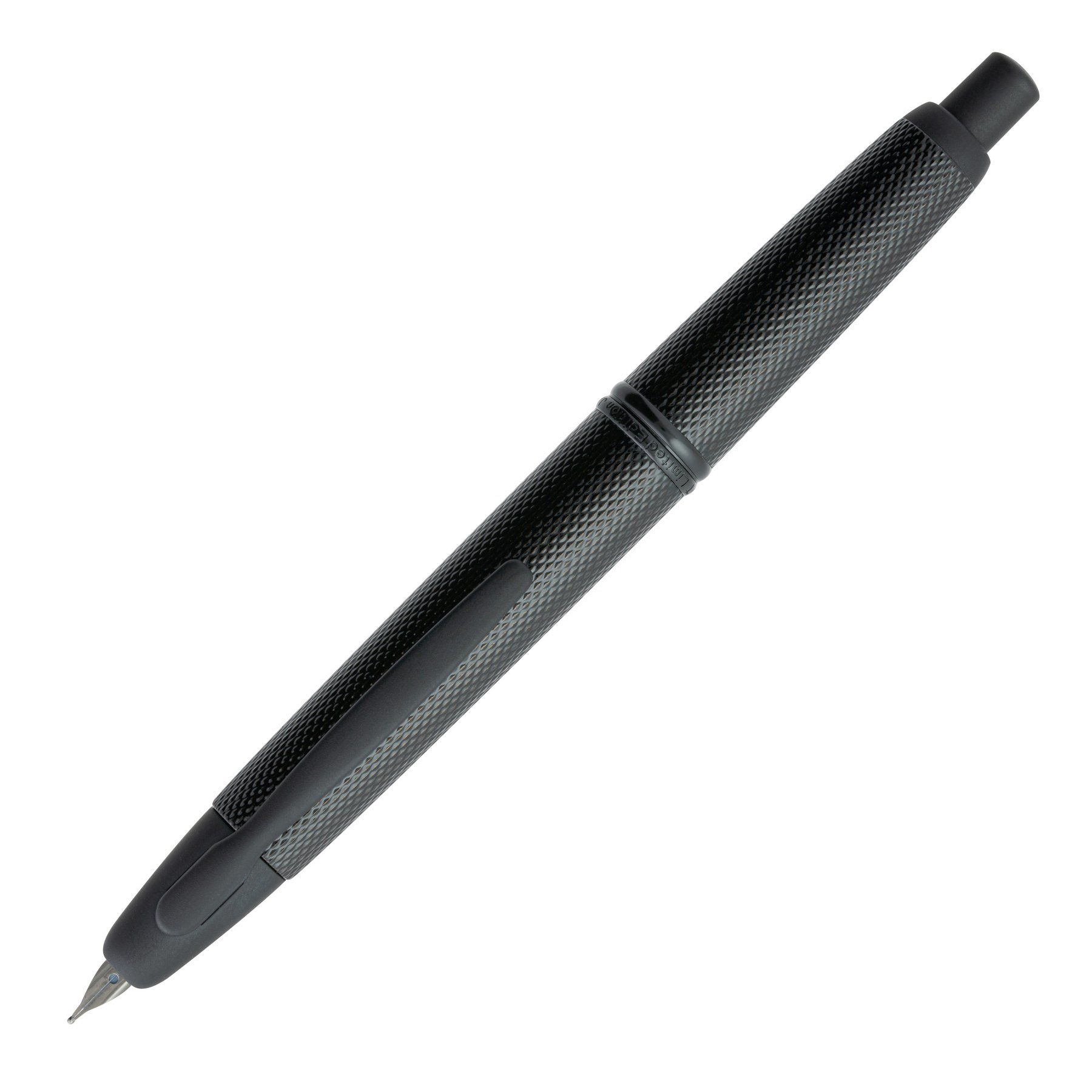 The newest addition to the Vanishing Point Limited Edition collection is called Black Links. The gorgeous black barrel of this fountain pen features a rich polished Guilloche pattern that has a unique, sumptuous texture. This intricate pattern of lines on barrel is created using the classic engine turning process known as Guilloche, and can only be fully appreciated when holding this work of art in your hand.
The history of engine turned patterns dates back as far as the 1500s, and this delicate design technique is still cherished by both collectors and skilled craftsman. The Guilloche technique began in 18th Century France, and the method has been reverently handed down from generation to generation.
The 2020 Limited Edition Vanishing Point Black Links is truly the next generation and reprises many of the noteworthy elements of the 2016 Guilloche Limited Edition Vanishing Point. The look of Black Links is enhanced with the addition of striking matte black accents and an 18kt gold black ion coated nib. This stealthy, stunning and striking fountain pen features visual and tactile elements designed to stimulate your senses and inspire your next written masterpiece!