Pineider Full Metal Jacket Fountain Pen – Coal Grey
Pineider is proud to present the 2020 edition of La Grande Bellezza (The Great Beauty). The material used is the celebrated Ultra Resin, famous for being fully shockproof. For this collection, Pineider has created a metallic variant of this UR resin dubbed "Full Metal Jacket" both as a tribute to Stanley Kubrick's memorable movie and because it alludes to the metallic effect of the pen's surface.
This dark grey marbled fountain pen features a quill-shaped clip, and Pineider's "soft touch magnetic lock" cap system. This fountain pen fills via internal piston mechanism, and is completed with a rhodium-plated soft 14kt gold nib. We do our best to photograph the pens to show how they will appear in person, but due to the nature of the material, expect some variation in the pattern from what you see here.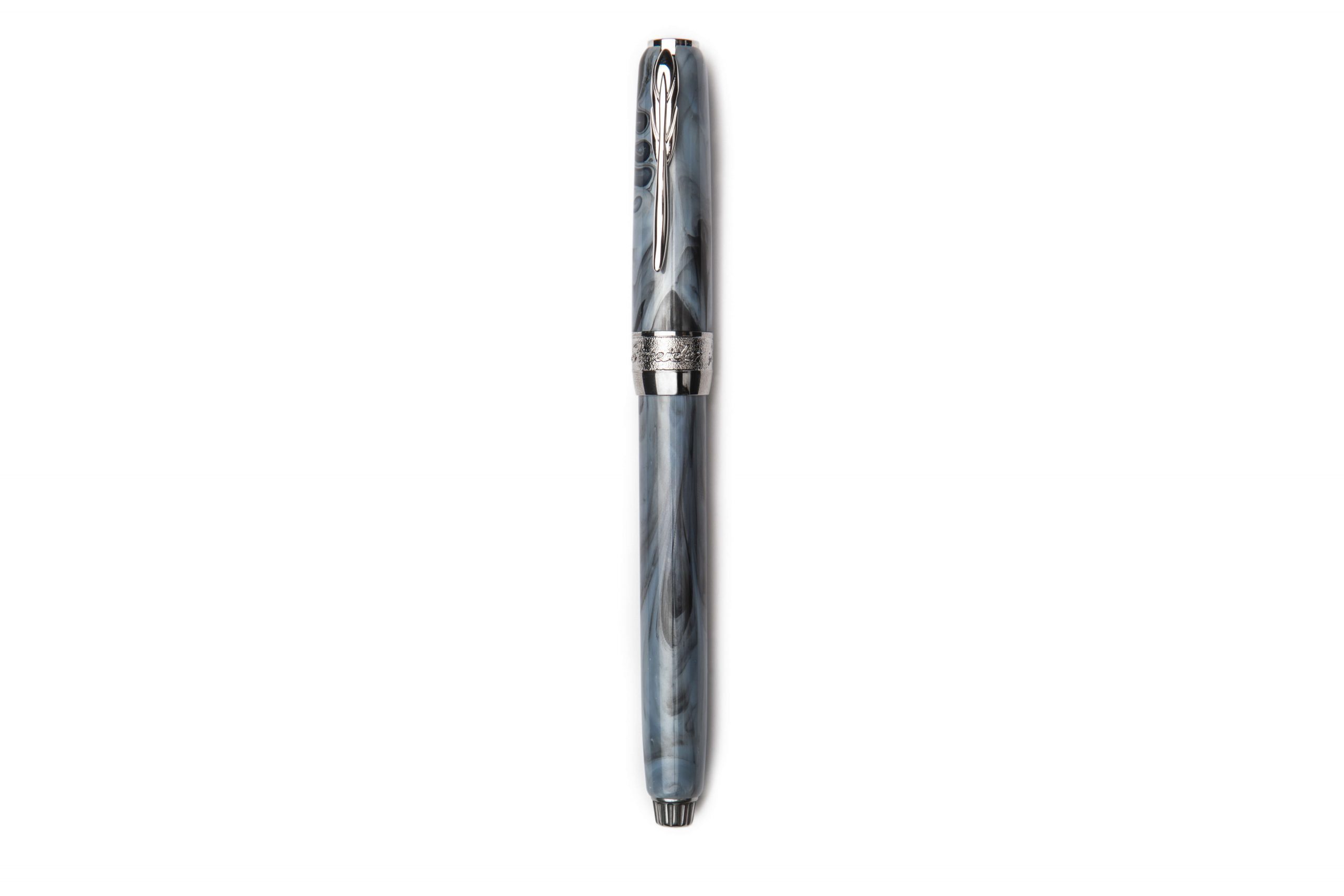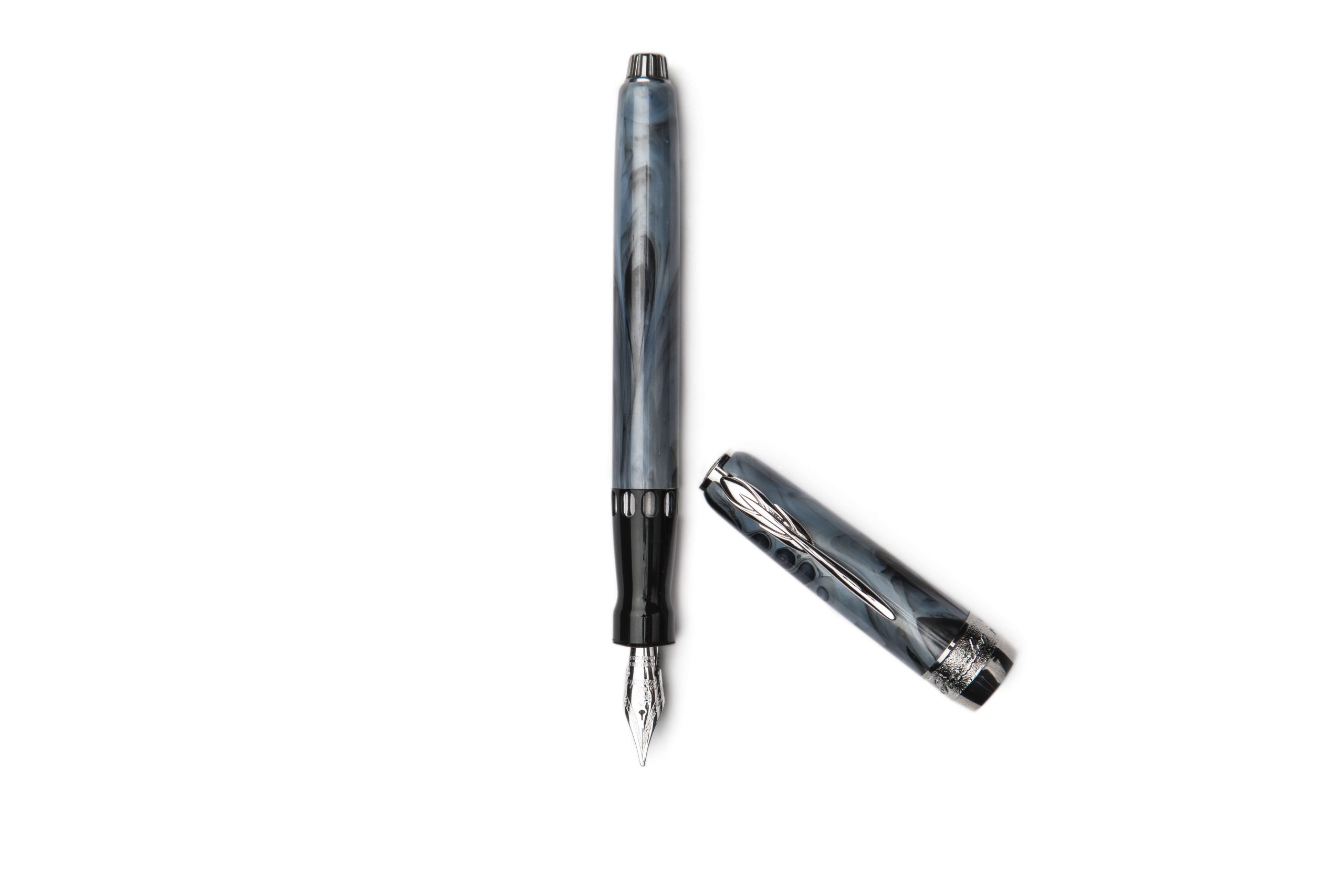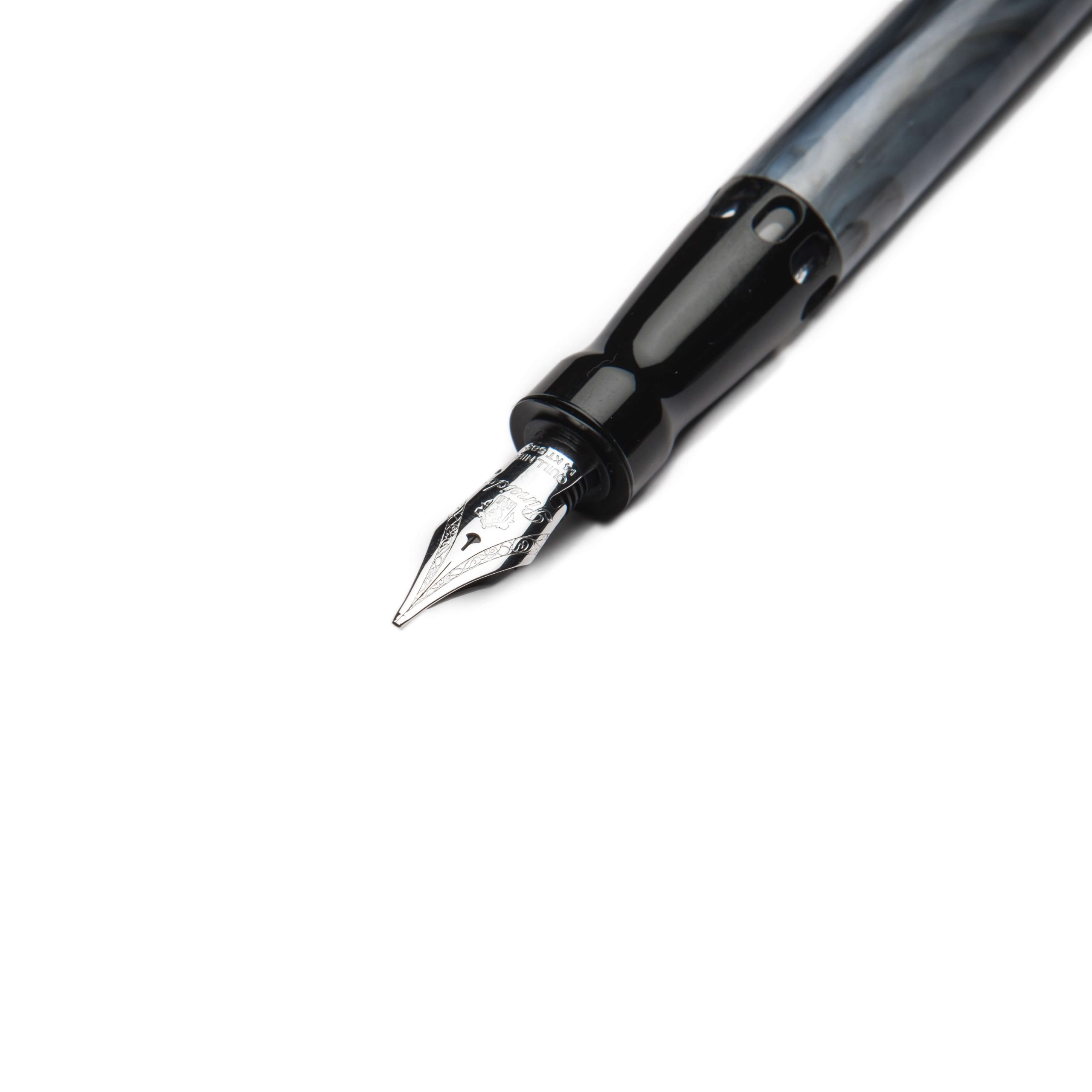 It comes with a Pineider Pen Filler for easy filling and transporting ink on the go, as well as a new Easy Filler tool which attaches to the piston knob to make it easier to turn.
MSRP $498