Platinum Izumo Hon-urushi Raden Maki-e Aurora Fountain Pen
Contact us for our Chatterley Loyalty pricing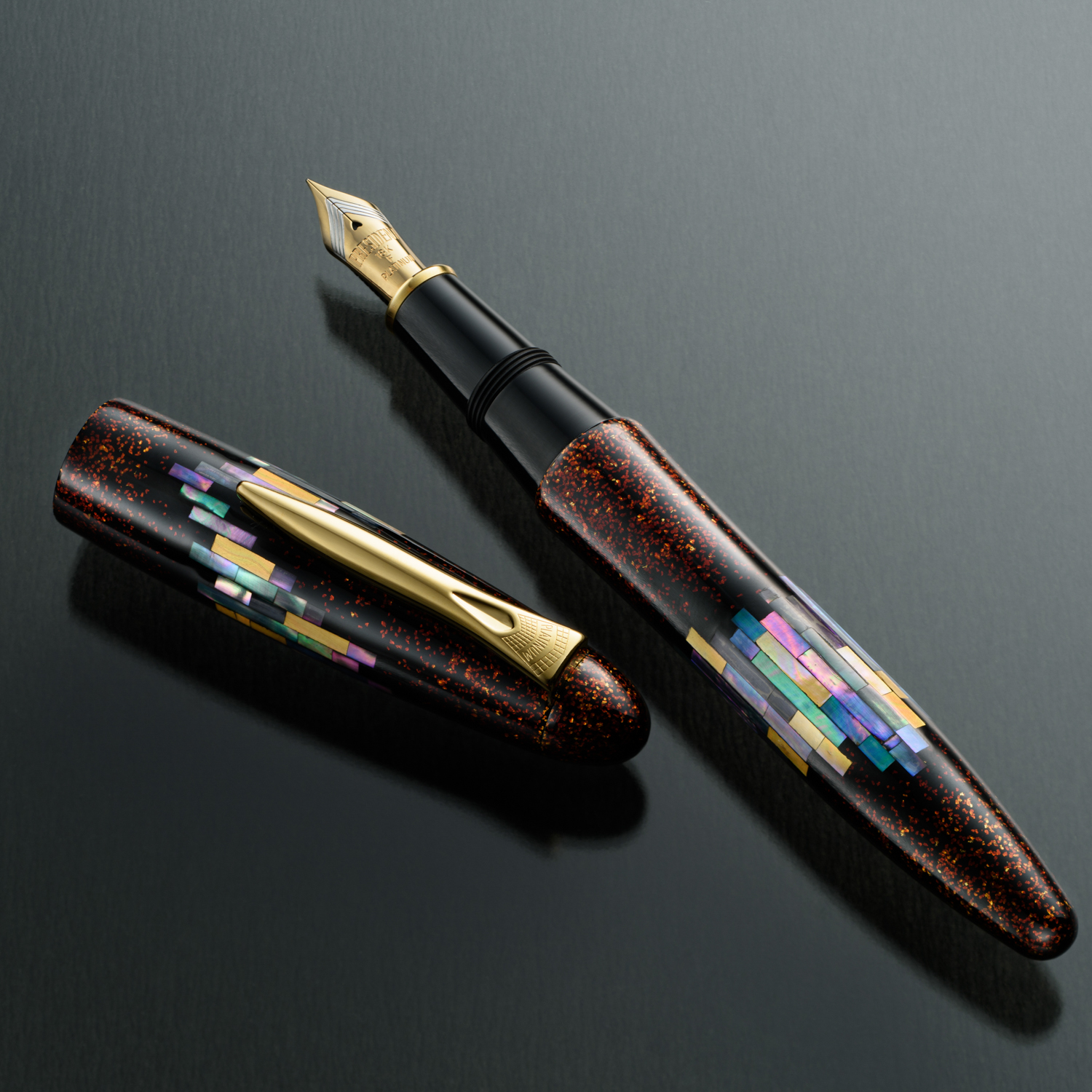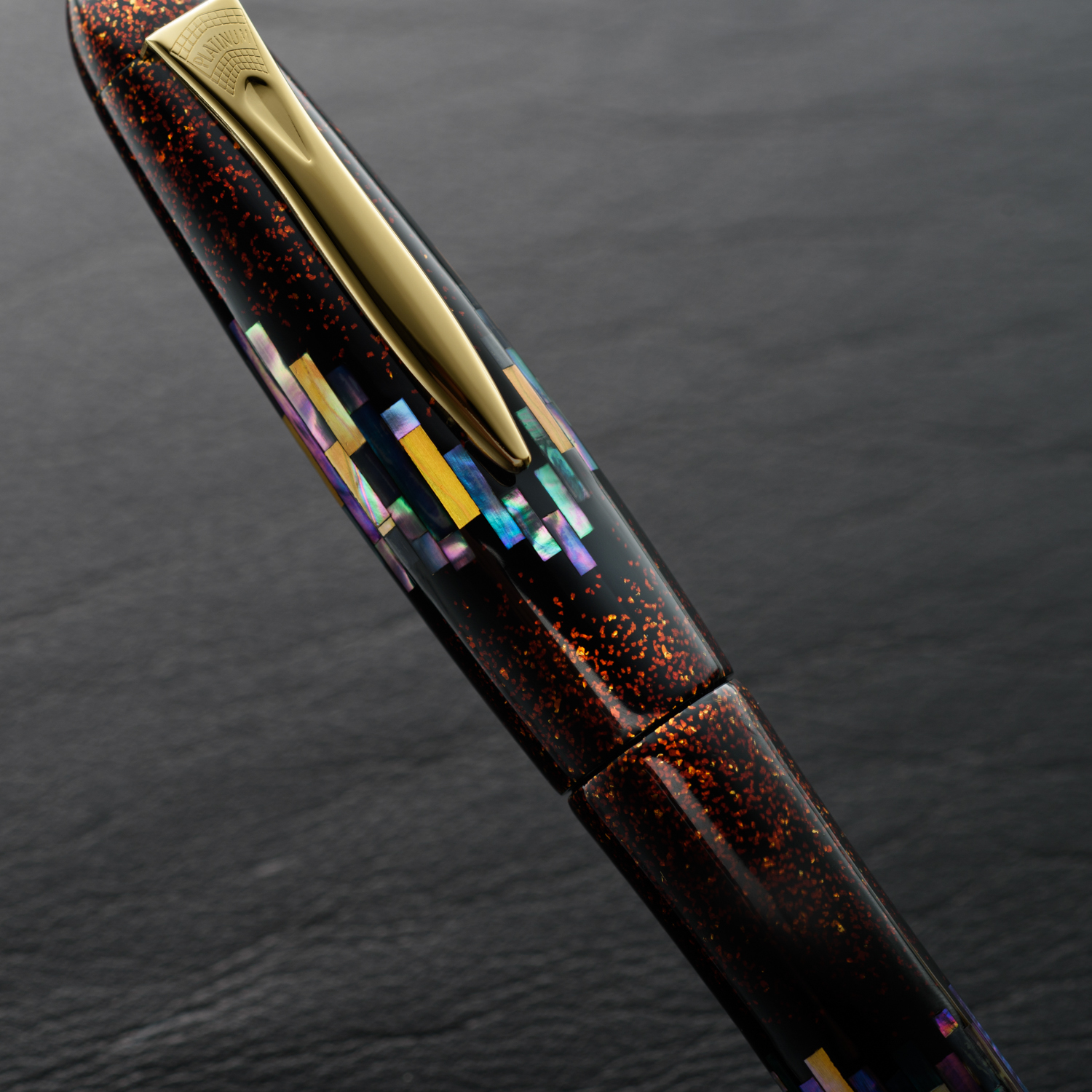 This product employs Aizu maki-e with a history of over 400 years that is famous for its decorative style and distinct burnishing technique. Using urushi while the bold design of aurora is drawn with a dynamic touch. It is an extraordinary masterpiece among the luxury fountain pens.
A gold leaf is pasted on the back of raden made of abalone shells, while the use of black urushi amplifies diversity in the luster. Three kinds of gold powder called nashijiko are sprinkled on the body and the cap, followed by painting of maki-e and burnishing until the rich colors and the luster are achieved, thus providing a beautiful contrast with black urushi.
Shunichi Nakata, the founder of Platinum Pen, launched the Izumo series in 2010 with the cooperation of officials from Izumo City in Shimane Prefecture. This was to acknowledge the founder of the company's birthplace. Professional craftsmanship can be found throughout the Izumo series, which continues to be made from carefully selected materials. The brand has also been designated as one of the Izumo brands recognized by Izumo City.
Nib Material: 18K gold
Nib Size: Fine, Medium, Broad
Cap Type: Twist cap
Body  Togidashi Maki-e, Raden/Urushi finish on ebonite body
Size 154.0mm (Total length) x18.0mm(Maximum diameter)
Weight 33.5g
Filling Mechanism: Cartridge/converter. Uses Platinum converter (included) or Platinum cartridges.
MSRP $5000