S.T. Dupont Carbon Fiery Lava Lighter Line 2
Contact us for the Chatterley Loyalty Price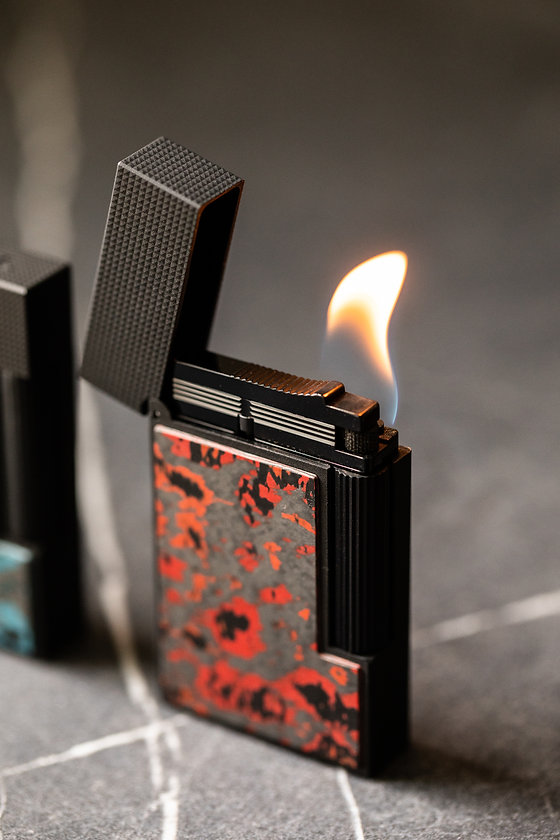 S.T. Dupont utilizes a specialized carbon graphite composite, a material synonymous with luxury, used in the production of modern day 'super' cars and rare mechanical timepieces. Ultra-lightweight, corrosion-resistant and aesthetically pleasing, S.T. Dupont offers this unyielding carbon in three unique finishes: Dark Storm – Black and White carbon, Glacial Cave – Blue and Green carbon and Fiery Lava – Red and Black carbon.
Perfectly engraved into the top of each lighter is Dupont's classic 'micro diamond head' pattern and the S.T. Dupont logo. The lighters ignition roller is engraved with 24 grooved lines to enhance grip during ignition.
The Carbon Collection features Dupont's pyrophorique system with a soft yellow flame. The flame is adjustable at the base of the lighter and is refillable using S.T. Dupont's red bottle gas.
MSRP $1695