S.T. Dupont Conquest of the Wild West Limited Edition Fountain Pen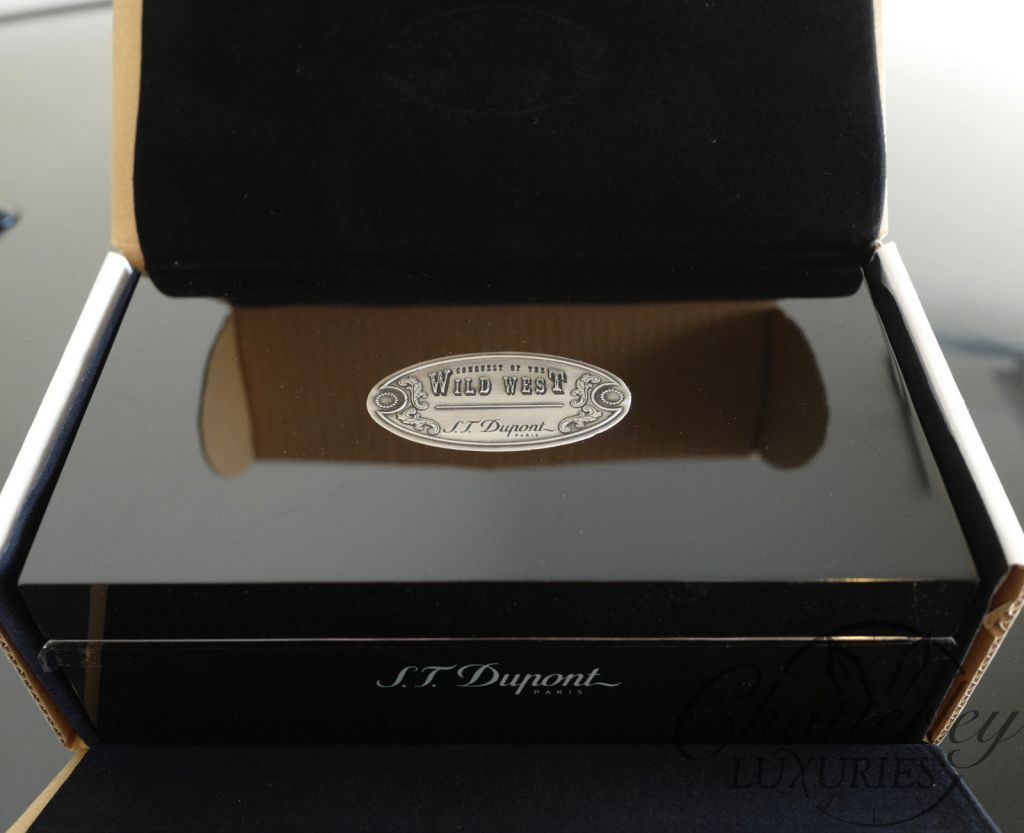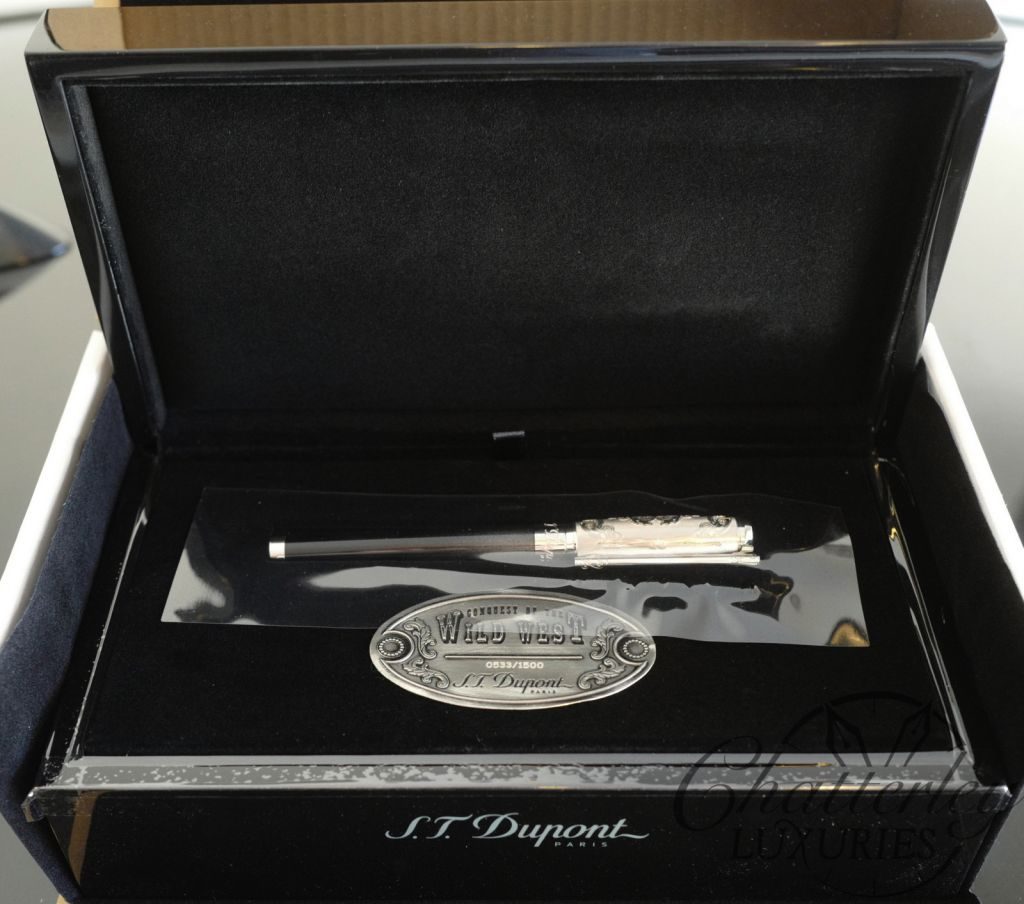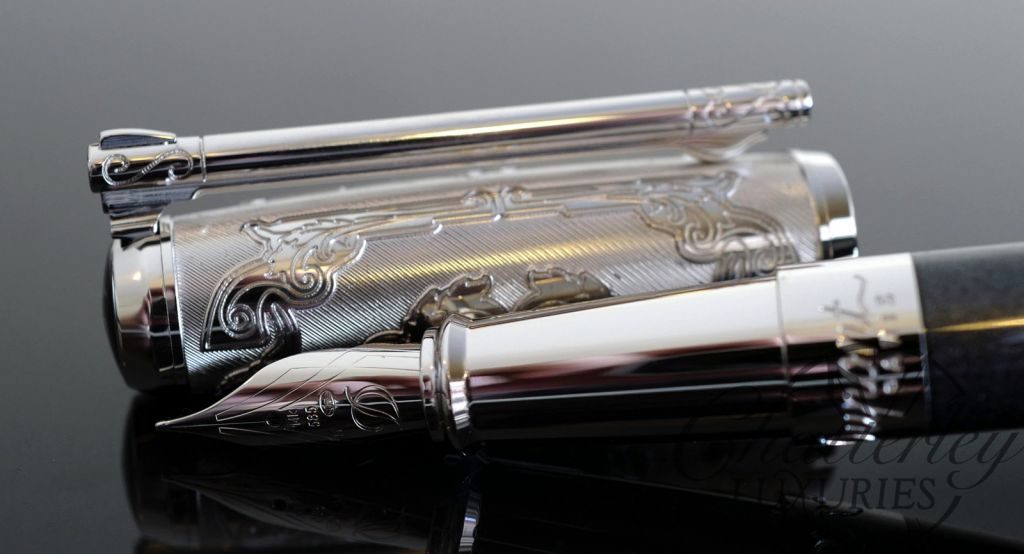 The Old West. The source of a million stories, and the start of the American Dream: that fame and fortune awaited those who made the journey across the desert. At its heart was a single image: the pioneer on horseback, a song in his heart and a Colt .45 on his hip.

The legends of the West continue to inspire thanks to the frontier morality of those pioneers: White Hat versus Black hat, good against evil. How law and order were maintained, in a land of shootouts and showdowns where determined sheriffs – Pat Garrett, Wyatt Earp, Bill McDonald – fought desperate outlaws: Billy the Kid, Butch Cassidy, Jesse James. And above all, how great their stage, a continent-wide journey of gold and opportunity.

As the adventurers rode for Gold Rush riches, Simon Tissot Dupont was creating artistic riches of his own – in his Paris studio, established in 1872. The Western Saloon and the Paris atelier shared a design note: the detailed engravings of Renaissance times. A motif celebrated in S.T. Dupont's new Conquest of the Wild West Collection.

From pen and lighter to kits and accessories, the Wild West Collection puts the weapons of modern life in the context of the legends. Be your own pioneer.

Full of risk, yet promising reward;
the Wild West's legends are endlessly Romantic.
In the Old West, influence came from the barrel of a gun;
in today's Western world, the barrel of a pen.
But both tell tales that never fade: the stories of how the West was conquered.