S.T. Dupont Velvet Firehead Guilloche Fountain Pen Collection
Contact us for the Chatterley Loyalty Price
See a video of them on Instagram Here…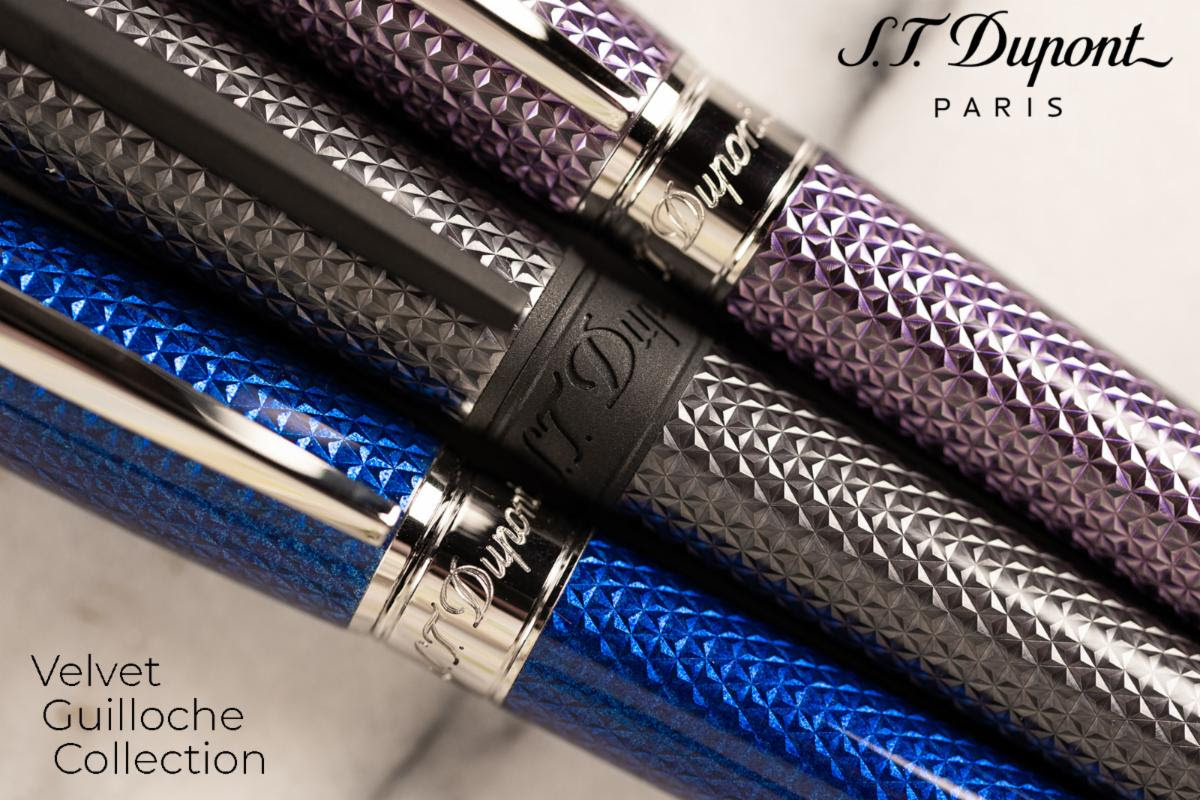 S.T. Dupont is renowned worldwide for crafting exceptional writing instruments of superior quality and design. The new Firehead guilloche is no exception and demonstrates one of S.T. Dupont's oldest and most treasured crafting techniques 'guilloche under lacquer'.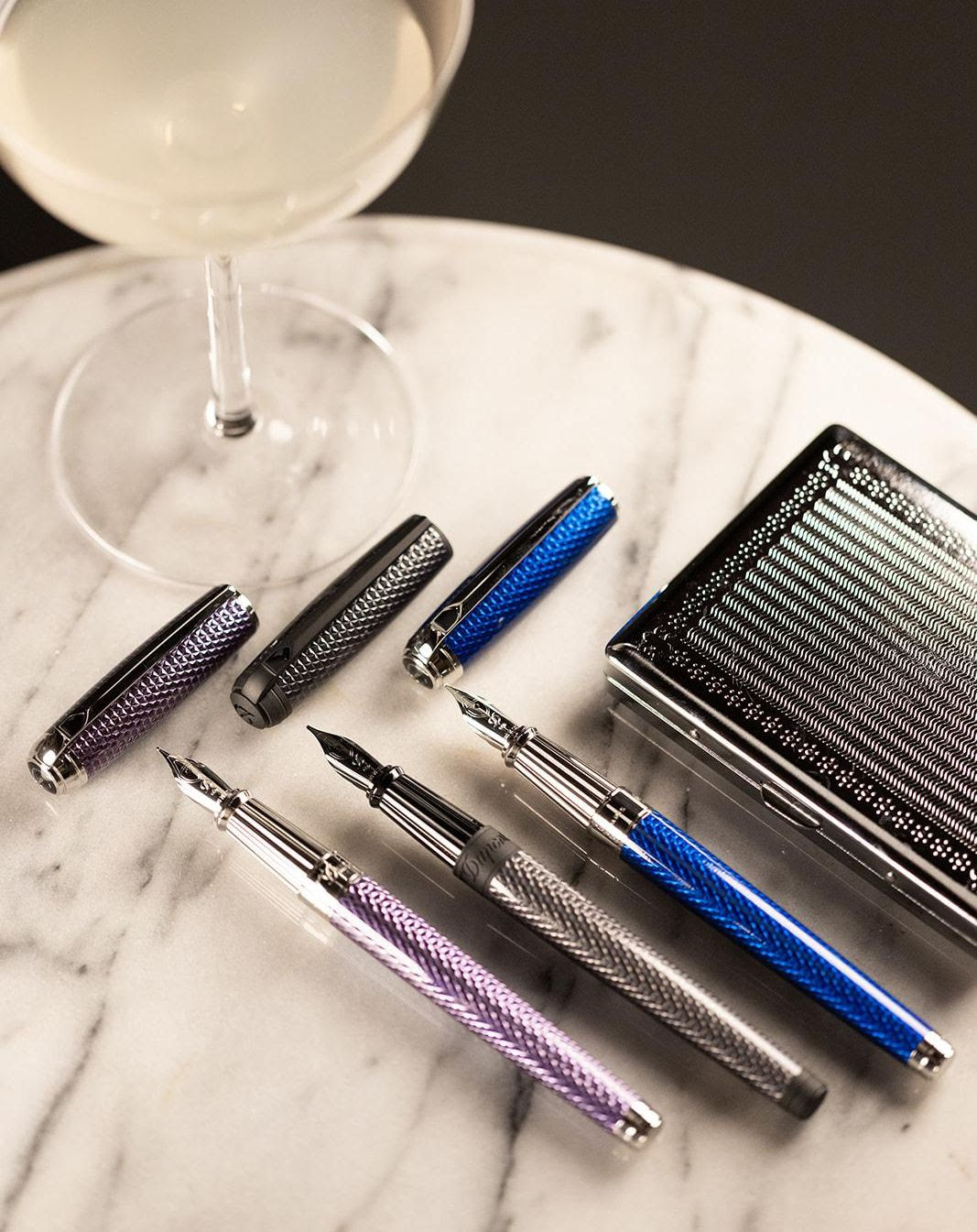 S.T. Dupont's iconic Firehead guilloche pays tribute to the much celebrated 'Louvre' museum in Paris, France, famed for its glass 'pyramid' entrance, which serves as the design inspiration.
S.T. Dupont engineers engrave a series of 'pyramids' throughout the barrel and cap of each pen using an 'engine turning' process that engraves very precise and intricate geometric patterns into an underlying material.
S.T. Dupont's artisans then add layers of natural lacquer to the engraved pen in a month's long process involving many applications and polishing to impart depth and mystery to each finish. The engraved guilloche reflects light through the overlay of natural lacquer, creating a spectacular three dimensional display of color. The result is a collection of precious, hand lacquered writing instruments of exceptional beauty.
The Firehead Guilloche is offered in 3 striking colored lacquers:
Graphite gray accented with matte black trims and a black plated 14kt gold nib.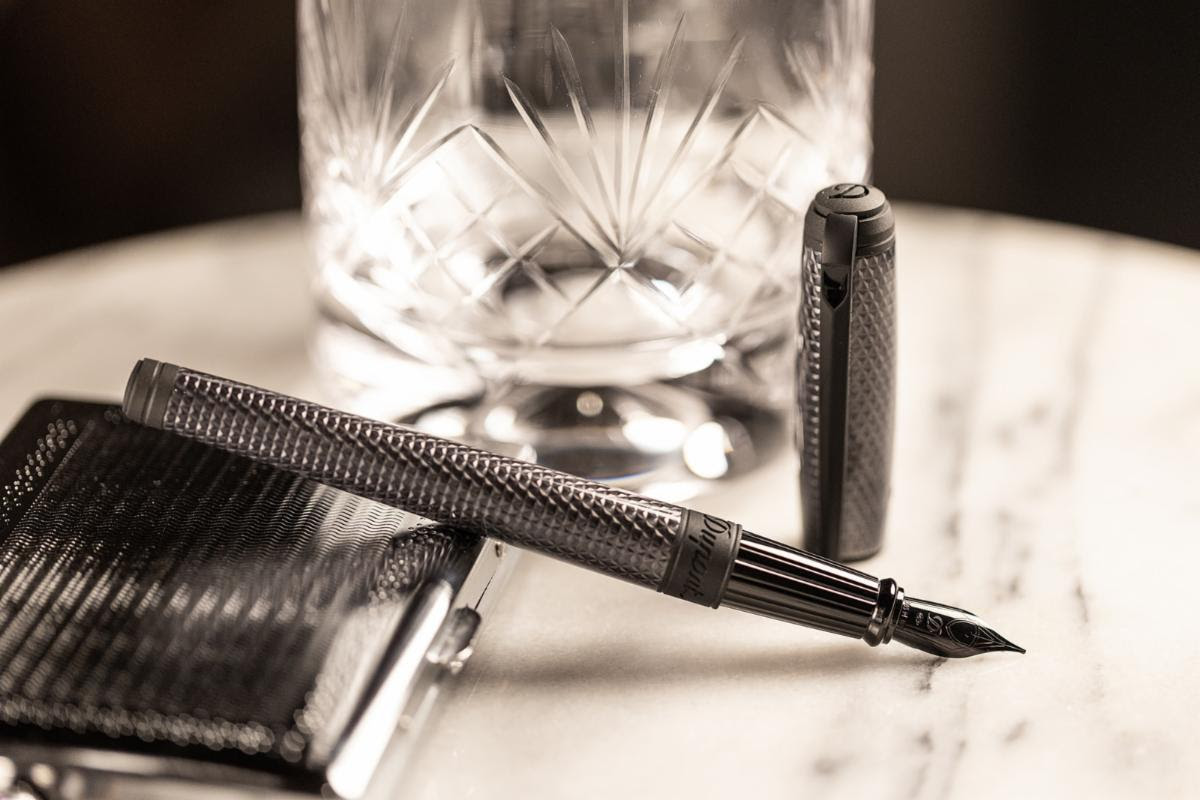 Ocean Blue accented with palladium trims and a 14kt white gold nib.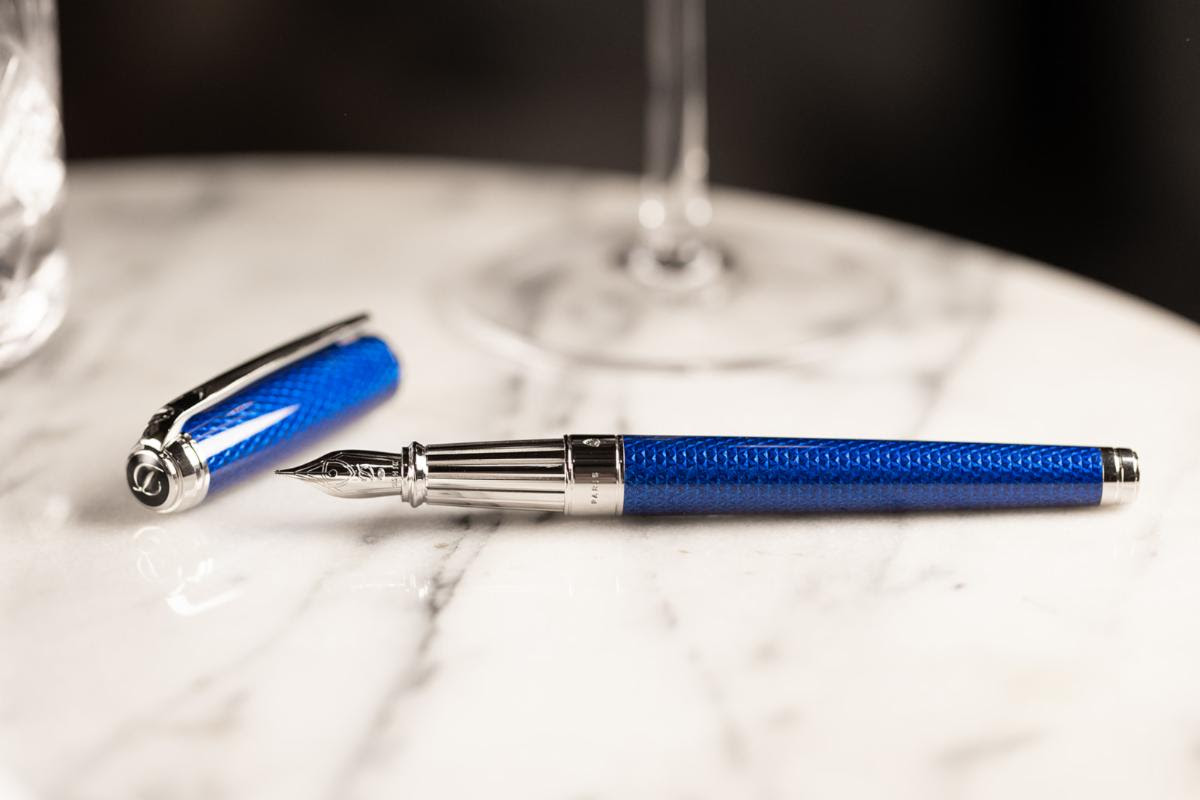 Lilac accented with palladium trims and a 14kt white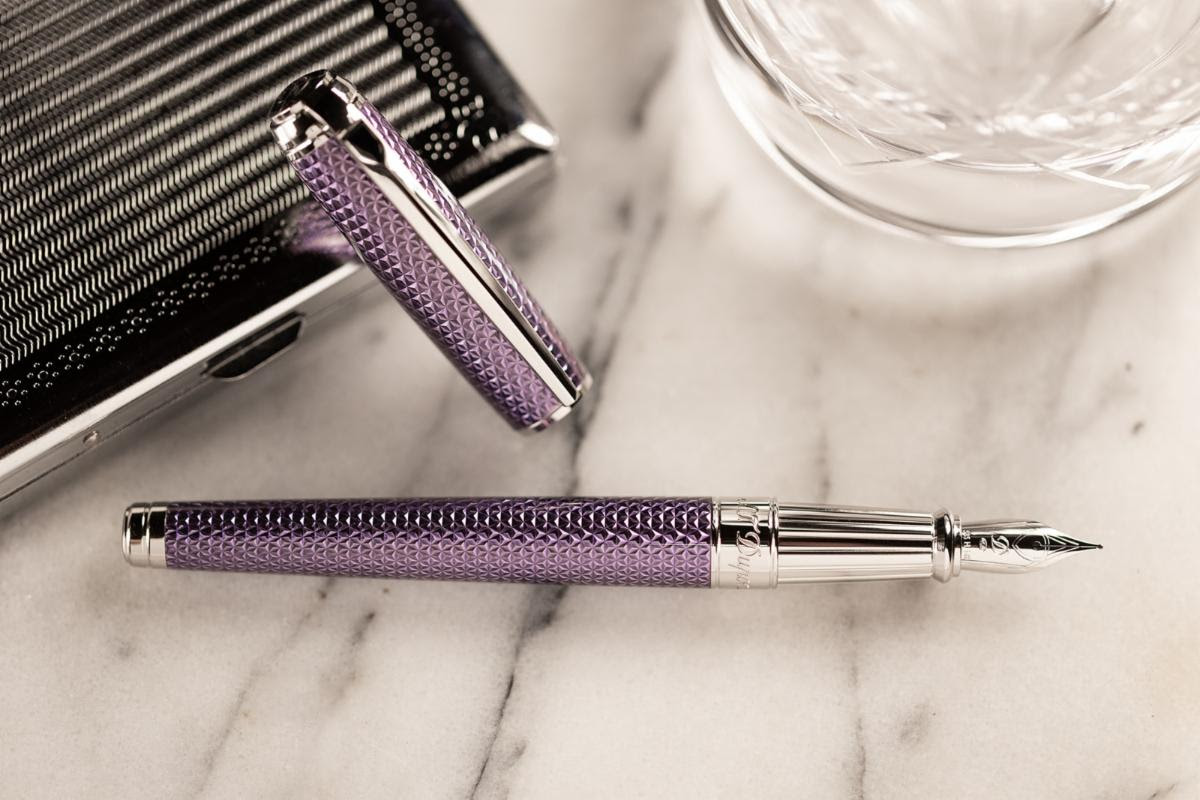 The collection is available in fountain pen or rollerball. The fountain pen features S.T. Dupont's 14kt gold nib in EF, F, M, and B nib widths and fills with the included cartridge or bottled ink using a converter.
MSRP $1095