S.T. Dupont Line D Le Mans Limited Edition Fountain Pen Collection
Contact us for our Chatterley Loyalty Pricing, info@chatterleyluxuries.com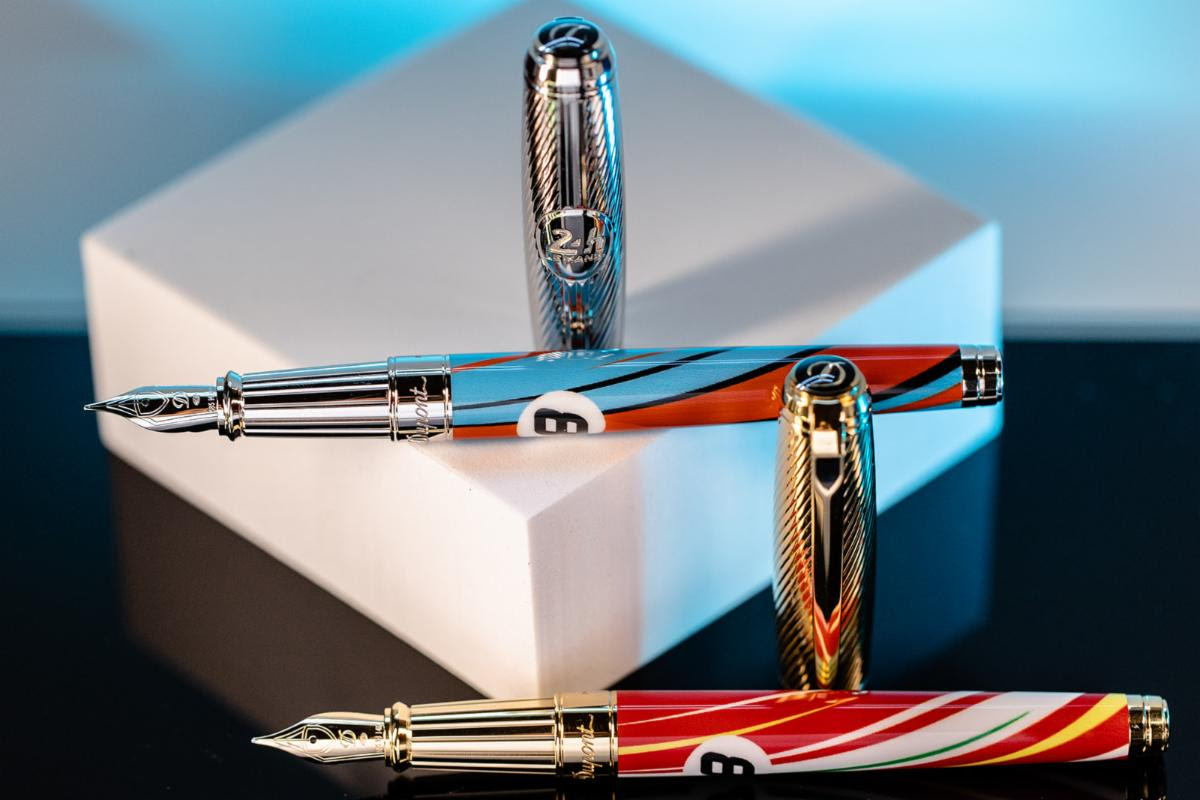 2023 celebrates two important milestones: the centenary of the '24 Hours Le Mans' alongside 150 years of 'S.T. Dupont'. To commemorate the occasion, these two iconic brands have partnered to launch a new limited edition, 'Le Mans 24 Hour' by S.T. Dupont, luxury accessories that bring legends and elegance together.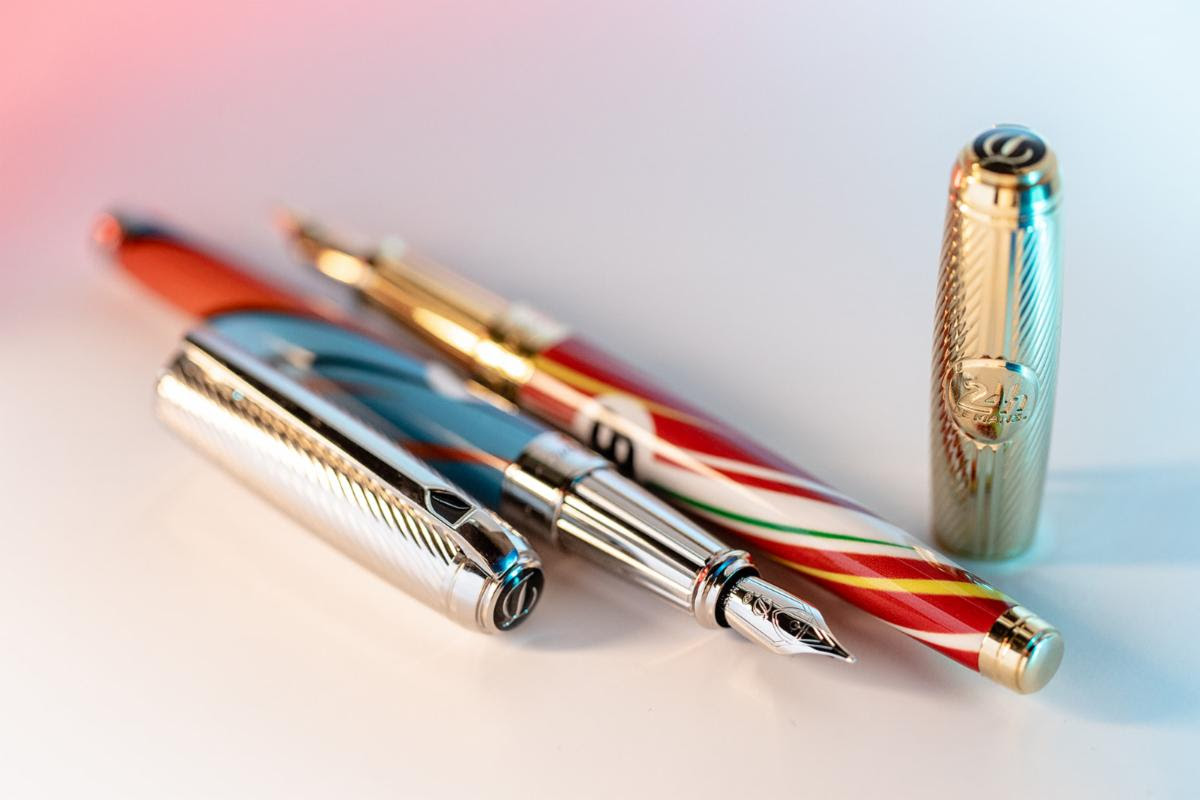 Adrenaline. Longevity. Endurance. The attributes that have fueled one hundred power-driven years of racing are exhibited in this unique collection from S.T. Dupont.
The Line D Premium Collection
The Line D large multifunctional writing instrument (interchangeable fountain pen and rollerball grip section included) features a 14kt gold nib, fluted grip section, articulated clip and distinct 'diagonal line' engraving complete with the '24h Le Mans' logo on the cap. The classic S.T. Dupont engraving accents each colorful lacquered pen body proudly displaying the lucky number 8. Each available in a choice of 3 iconic raceway color designs.
The fountain pen is a cartridge/converter fill and will take the S.T. Dupont rollerball refill (sku# 040840 or 040841) when the collector wants to change their writing experience. Each pen comes with a leather case that compliments the colors of each piece.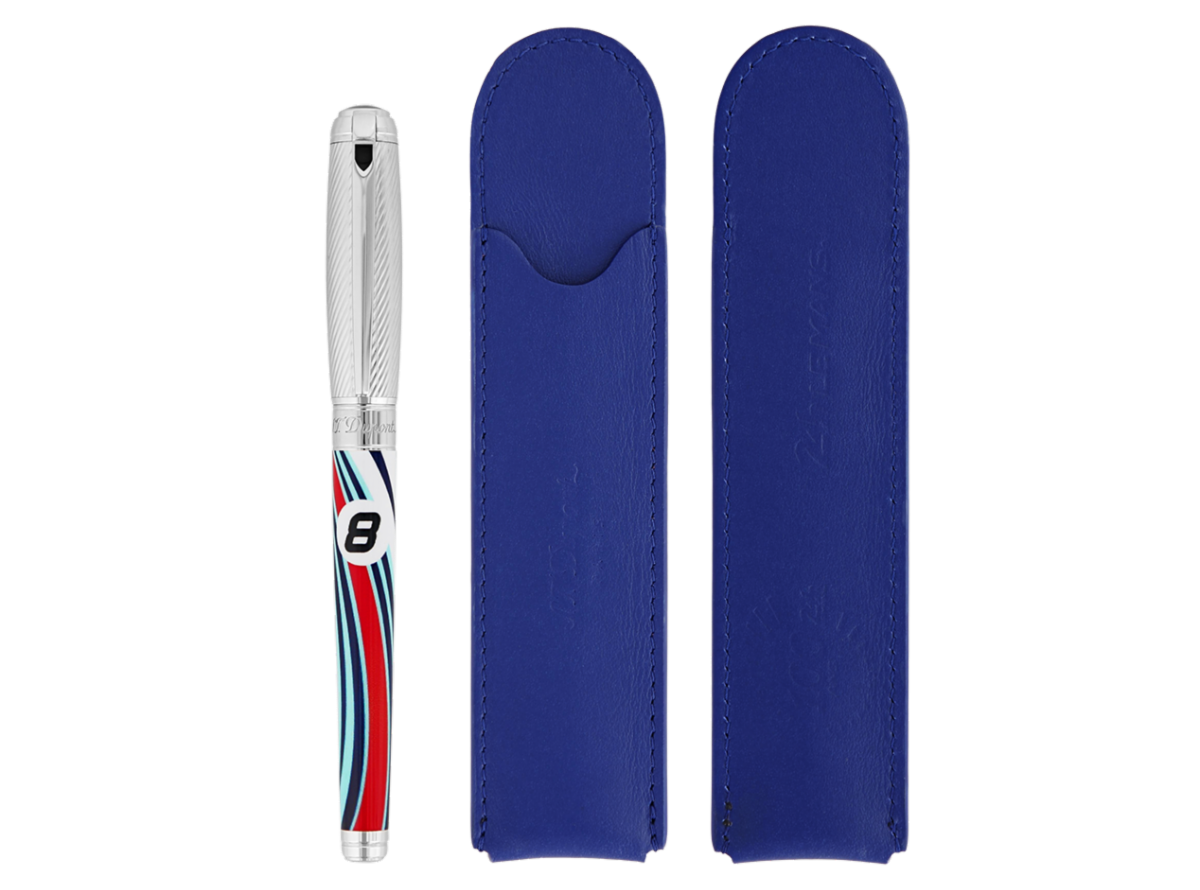 #410006L-Line D White & Blue Multifunction Fountain Pen & Roller with Case
Retail Price: $1,895
Fountain Nib: 14k solid white gold nib in EF, F, M and B
Material: Solid brass and natural lacquer
Trim: Palladium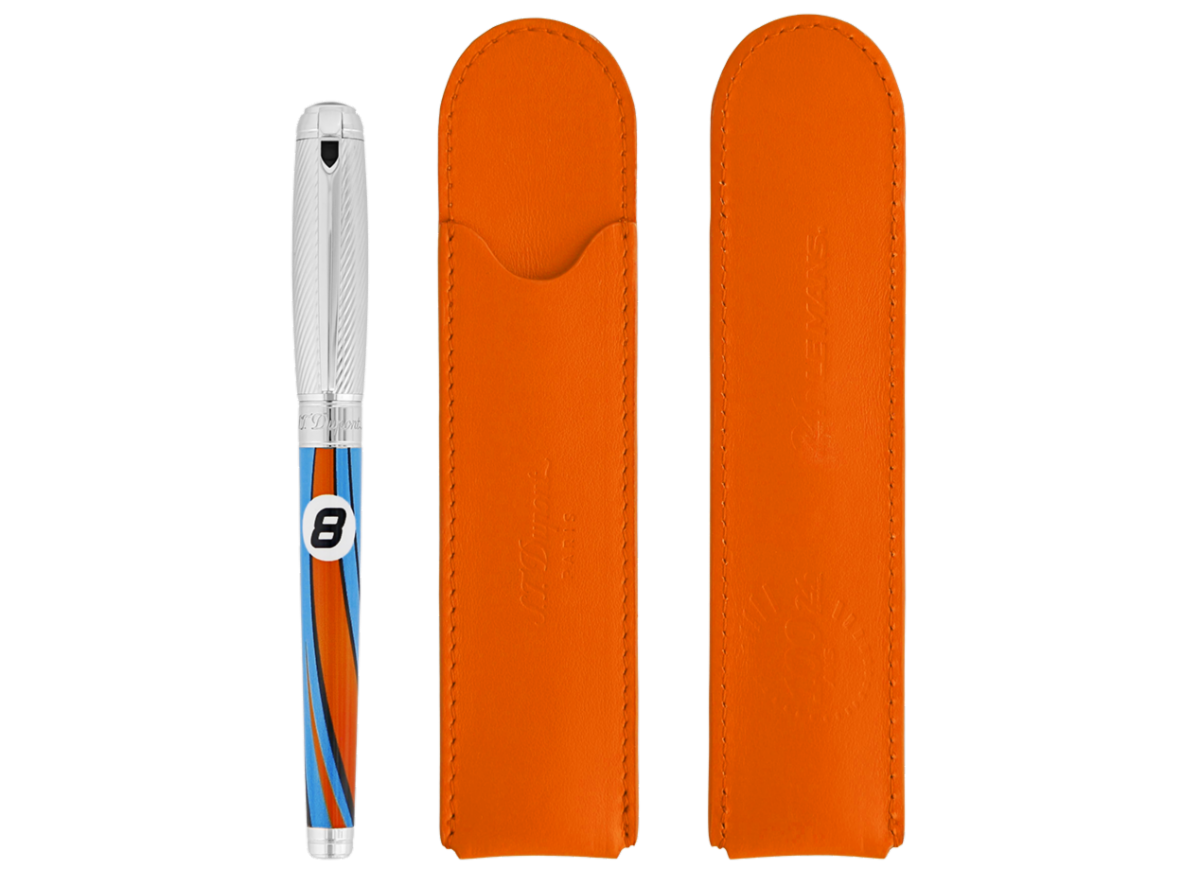 #410008L-Line D Orange & Blue Multifunction Fountain Pen & Roller with Case
Retail Price: $1,895
Fountain Nib: 14k solid white gold nib in EF, F, M and B
Material: Solid brass and natural lacquer
Trim: Palladium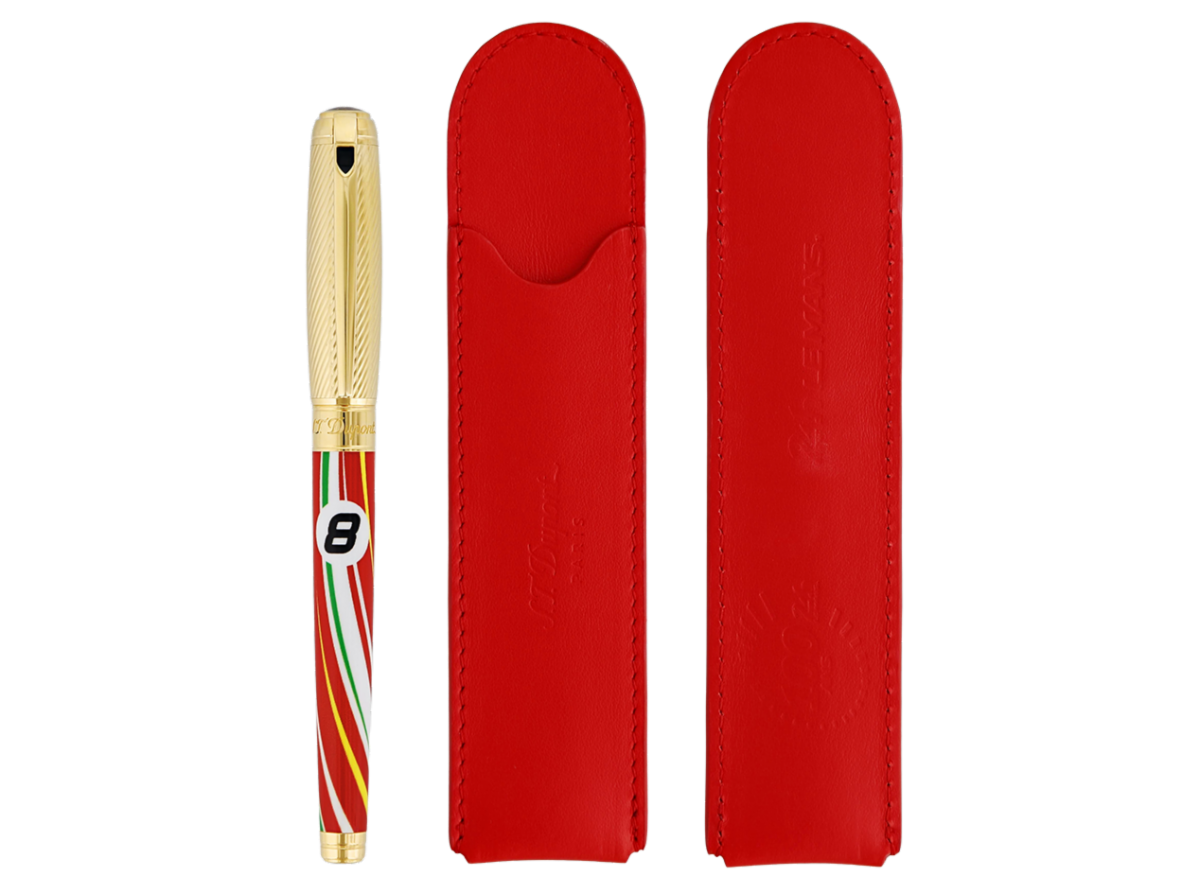 #410007L-Line D Red & Gold Multifunction Fountain Pen & Roller with Case
Retail Price: $1,895
Fountain Nib: 14k solid yellow gold nib in EF, F, M and B
Material: Solid brass and natural lacquer
Trim: Yellow Gold Plating