S.T. Dupont Line D Large Derby Fountain Pen
S.T. Dupont is renowned worldwide for crafting exceptional writing instruments of superior quality and design. The new Derby Collection is no exception and reveals the house's rich heritage of marrying luxury designs with the finest artisan craftsmanship.
S.T. Dupont's inspiration for this collection is the derby, a style of boot or shoe characterized by quarters with shoelace eyelets that are stitched on top of the vamp. The derby was a popular sporting and hunting boot in the 1850's and became appropriate for wear in town by the turn of the 20th century. This detailing is also known as "brogue". The result is a sophisticated pen collection with crisp and classic detailing that accentuates the natural lacquer S.T. Dupont is known for.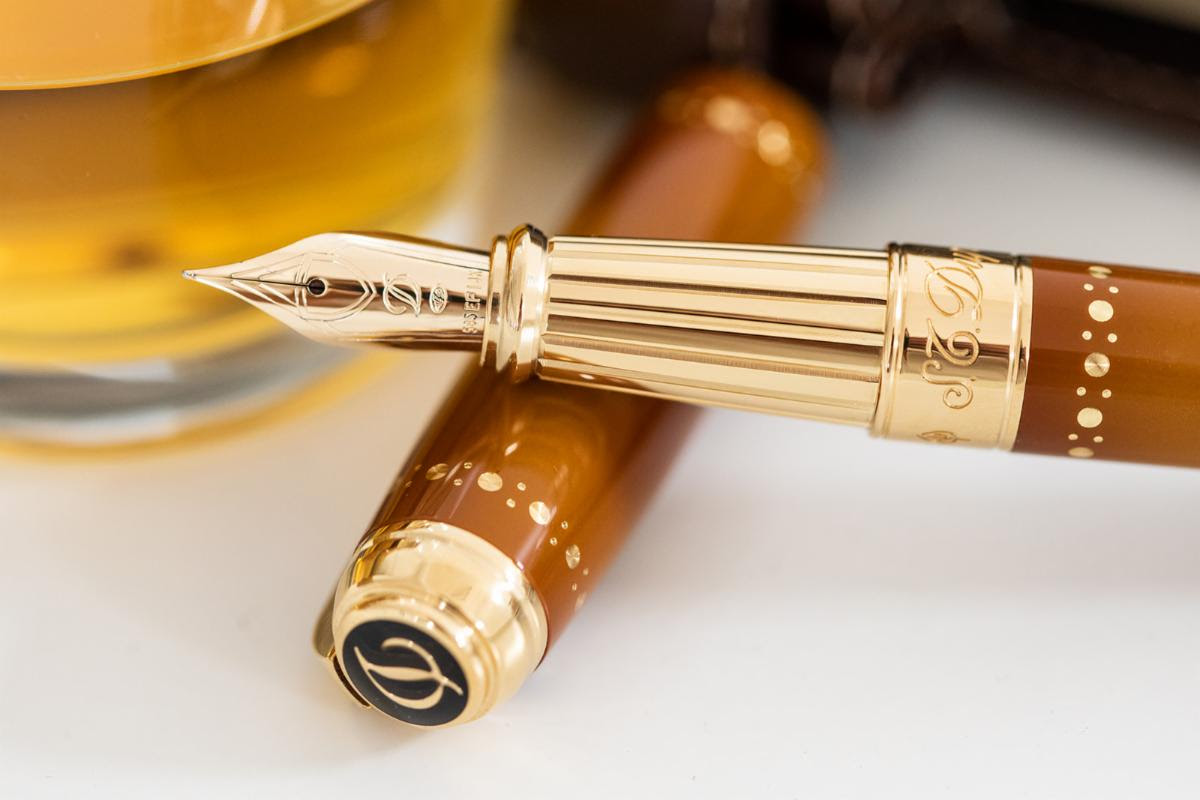 Atelier Patina
The Derby pen is adorned with hand-made popoté brown lacquer, accented by yellow gold trims and vermeil gold 'Derby' dots inlayed into the lacquer. Each piece is presented in a luxury black lacquered box.
Utilizing ancient Japanese and Chinese techniques to create their iconic atelier style. S.T. Dupont master-craftsmen expertly apply natural lacquer to the surface of their pens. Up to 9 layers of natural lacquer are hand applied to obtain a pearl-like shimmer and a luxurious finish that is resistant to shocks, scratches and even fire.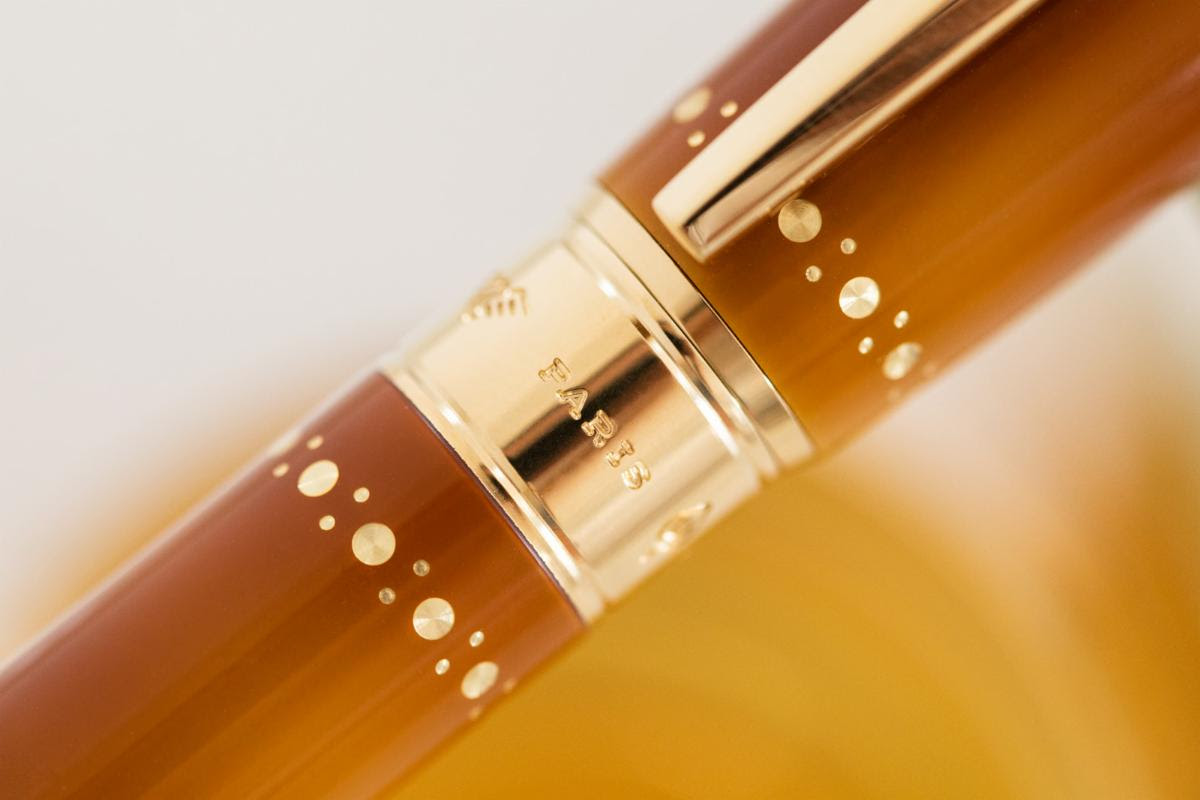 Line D Large
The S.T. Dupont 'Line D' Large pen has been recently remodeled with a new, bold blazon on the articulated clip, an enhanced Dupont 'D' in the crown of the cap and a perfectly balanced shape for exceptional writing. The pen cap closes with Dupont's iconic 'cling' and features a fluted grip section for a superb writing experience.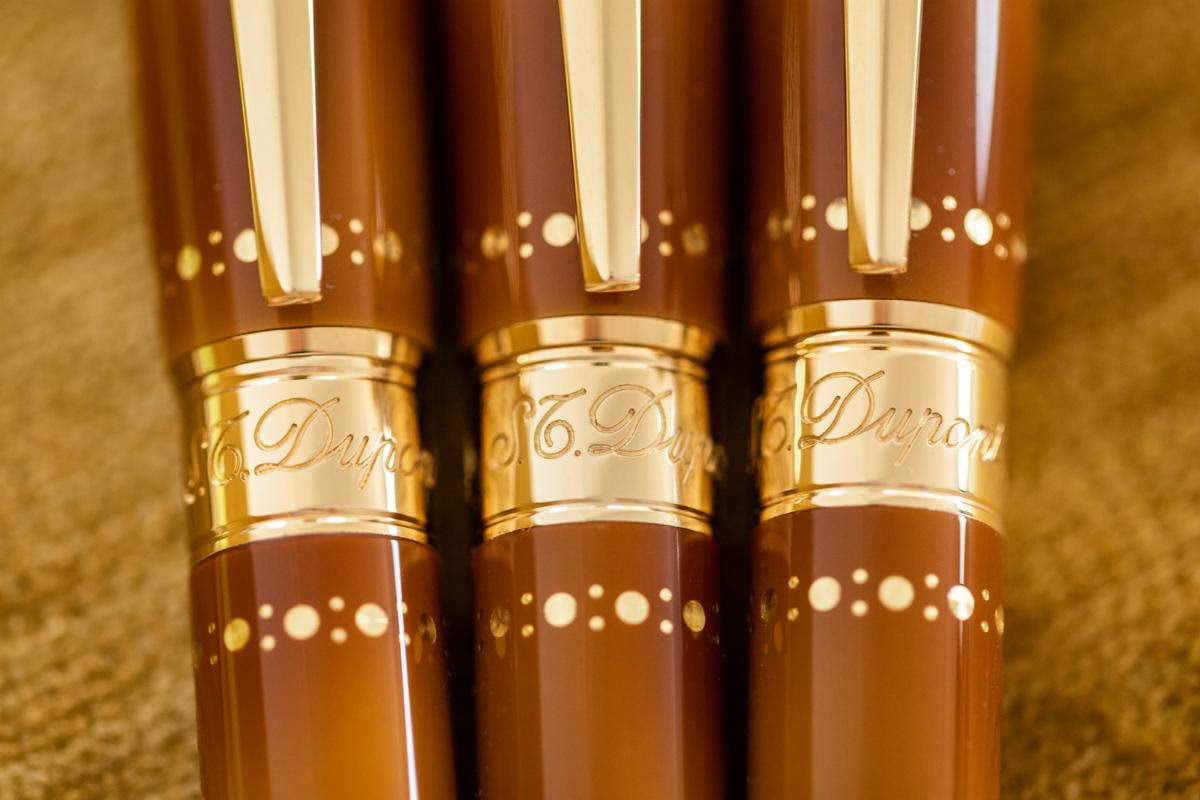 The collection is available in fountain pen, rollerball and ballpoint. The fountain pen features S.T. Dupont's 14kt gold nib in EF, F, M, and B nib widths and fills with the included cartridge or bottled ink using a converter.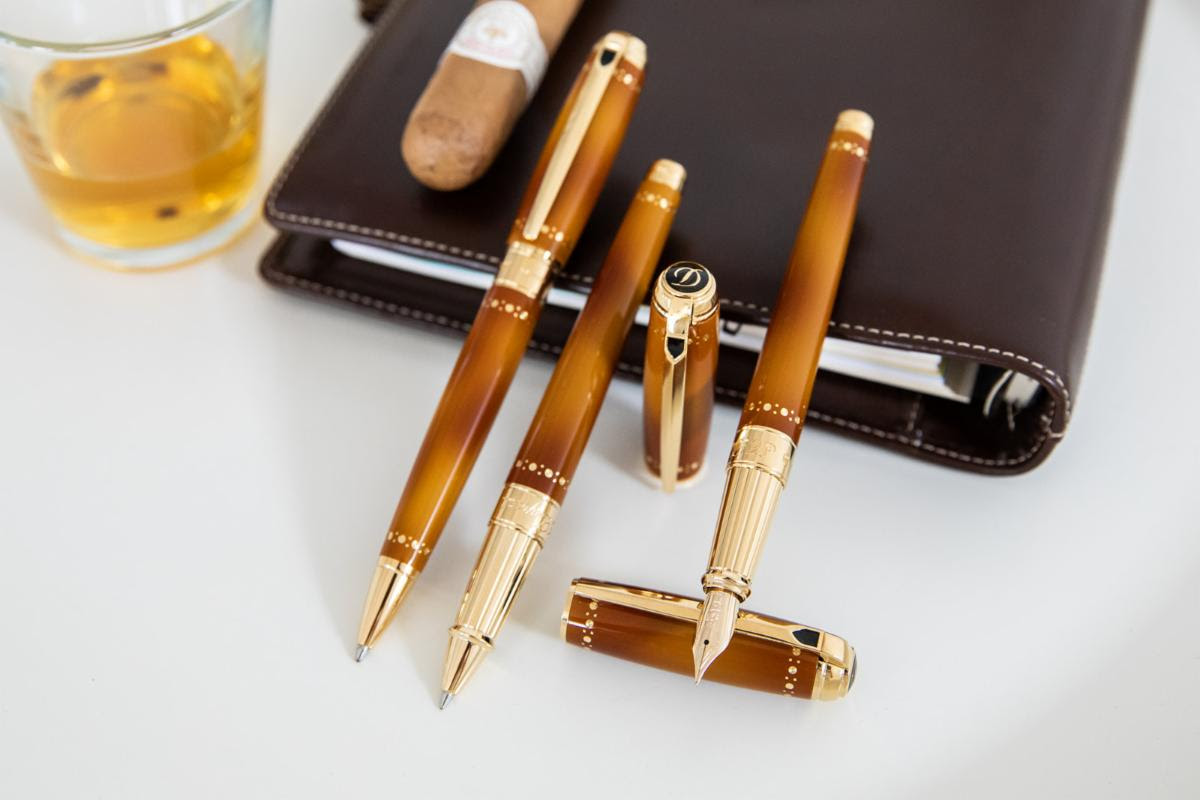 MSRP $1095