S.T. Dupont Space Odyssey Premium Lighter Line 2
Contact us for the Chatterley Loyalty Price
Inspired by such space missions, past and current, the S.T. Dupont design team present 'Space Odyssey', a collection re-imagining the galaxy, rocket design, space suits and all things cosmic. Great attention is give to the smallest details using natural lacquer and palladium finishes to make every piece unique. Each item is presented in prestigious black lacquered boxes and the collector set in packaging reminiscent of the galaxy.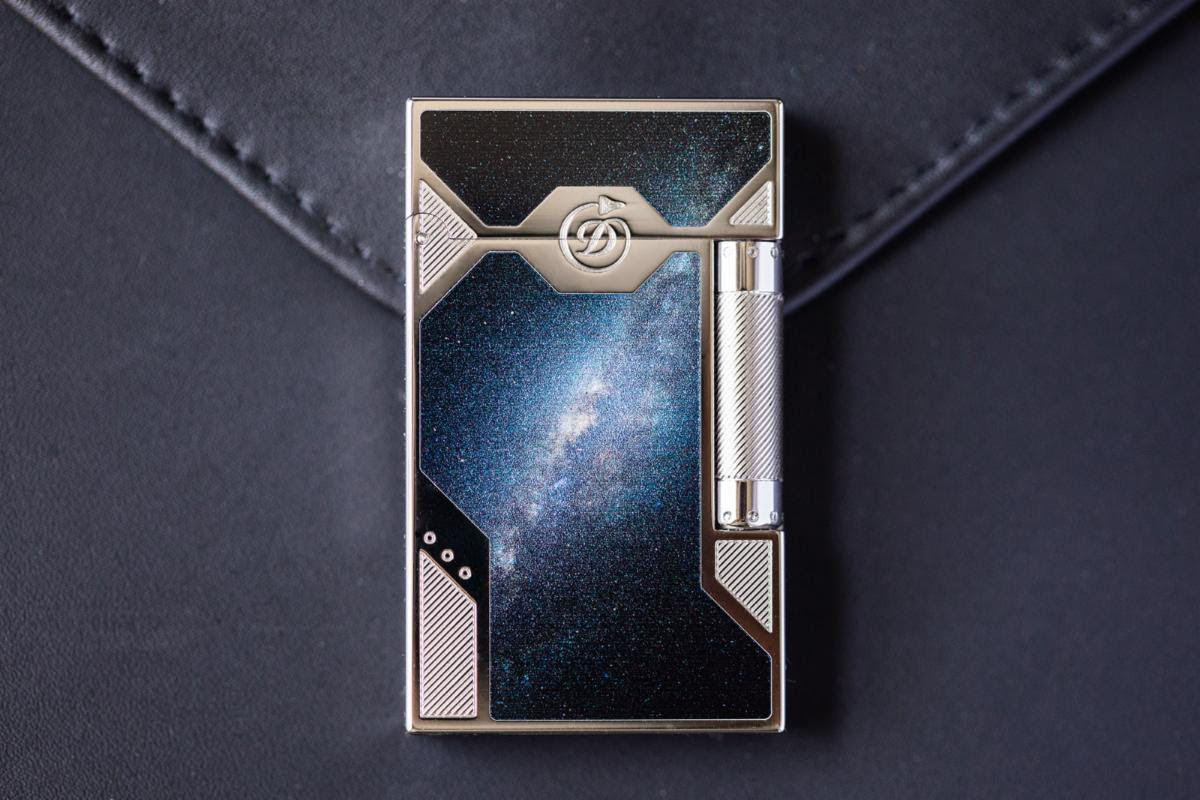 S.T. Dupont extends its "Space Odyssey" limited edition with a Premium collection including a Line 2 lighter, fountain pen, rollerball, and astronaut-shaped cufflinks. More accessible and equally as unique as the "Prestige" collection, each piece is meticulously designed and crafted, with upscale finishes using natural lacquer sprinkled with light reflecting particles that depict a galaxy. Each piece is finished in palladium trims detailing micro-engraved shapes reminiscent of a rockets construction.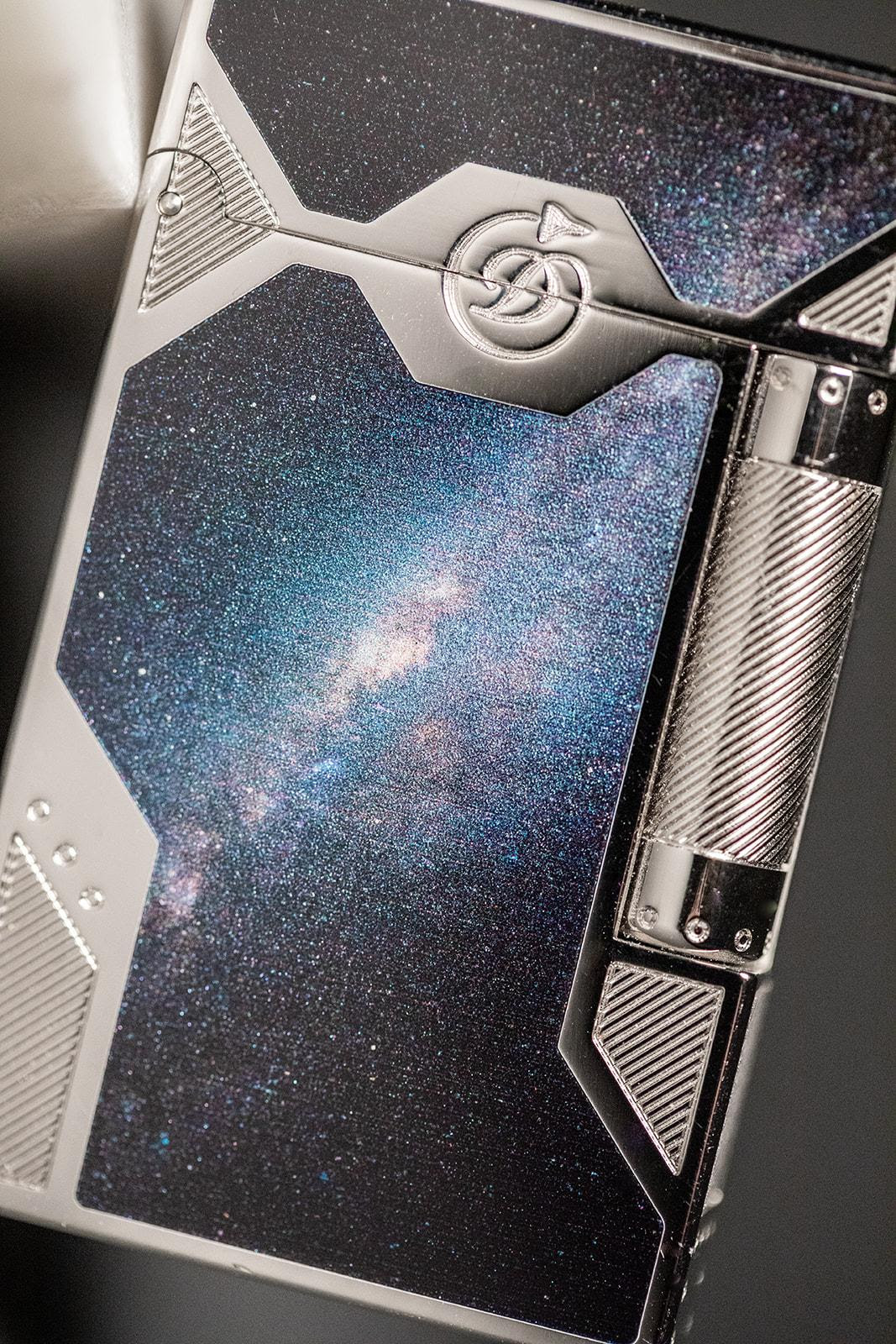 The lighters are each numbered in a limited edition of 2001 and presented in a black lacquered box.
Through its entire "Space Odyssey" edition, S.T. Dupont recalls that, with hard work and determination, the greatest and most ambitious goals are achievable, including space conquest. And now they are within reach…
(Pen sold seperately)
MSRP $1995