Sailor KOP Blue Wave Ebonite Limited Edition Fountain Pen
This pen has been lovingly used.  It comes complete with box, papers and ink.  It is equipped with a 21kt Naginata Togi Nib.  It is limited edition number 314.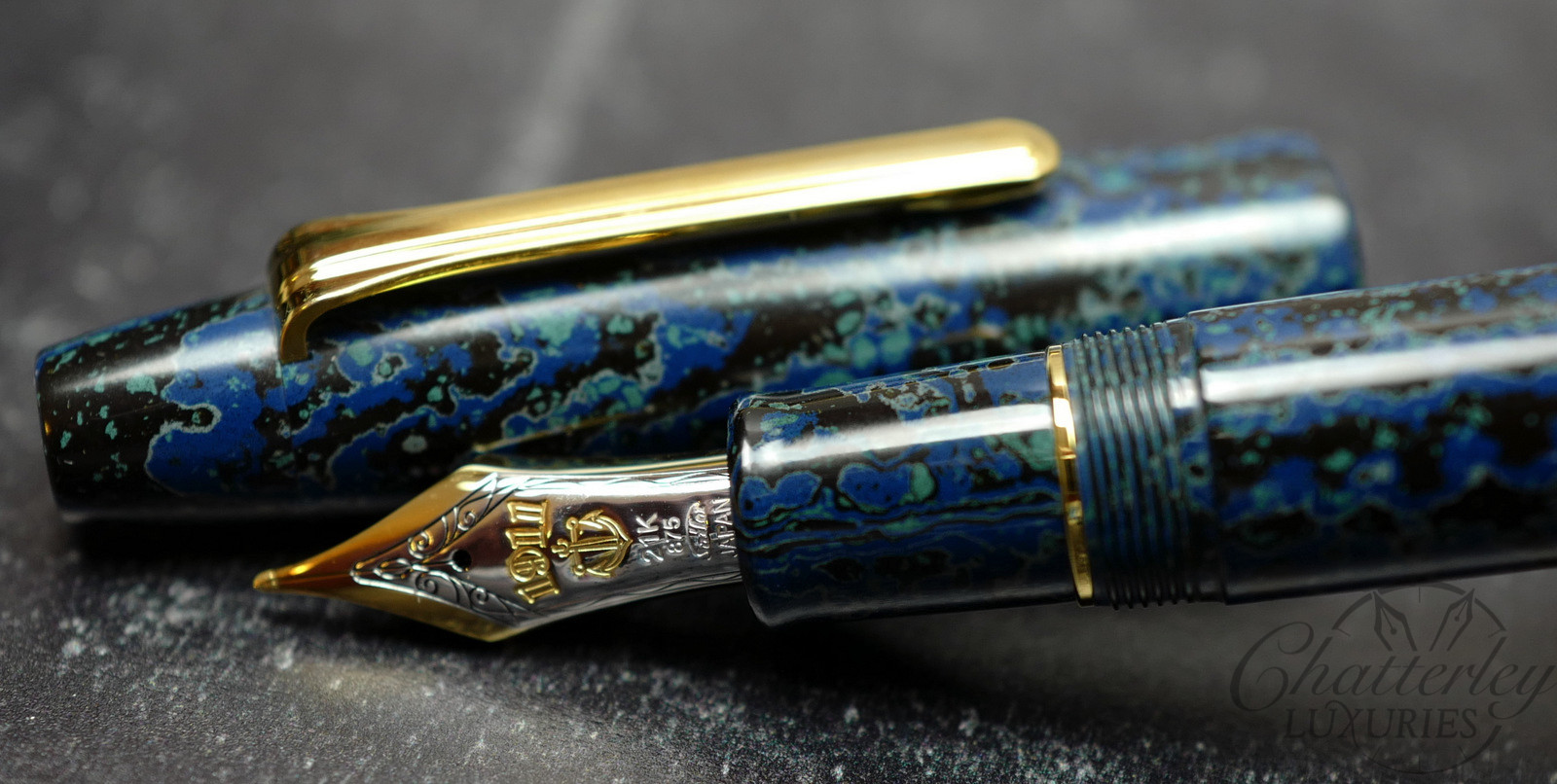 The King of Pen is Sailor's more than full-sized fountain pen, similar in size and profile to the Montblanc 149.
Special attention has been given to the oversized 21K solid gold nib (the life and soul of the fountain pen), which provides top writing quality. The large sized pen is handcrafted from Ebonite, a naturally produced resin material requiring special production processes.
Ebonite material is very warm to the touch and its rich elasticity and unique texture provides the ultimate comfort, quality and character to the product.
The Sailor KOP Blue Wave was inspired by large strong waves.
The Blue Wave is fitted with a Naginata Togi Nib created with Sailor artisanship.