Sailor KOP Pro Gear Black Fountain Pen
This pen is pre-owned, but is in like new condition.  It comes complete with box and papers.  It is equipped with a 21kt Medium nib that has been ground down to a Medium Fine.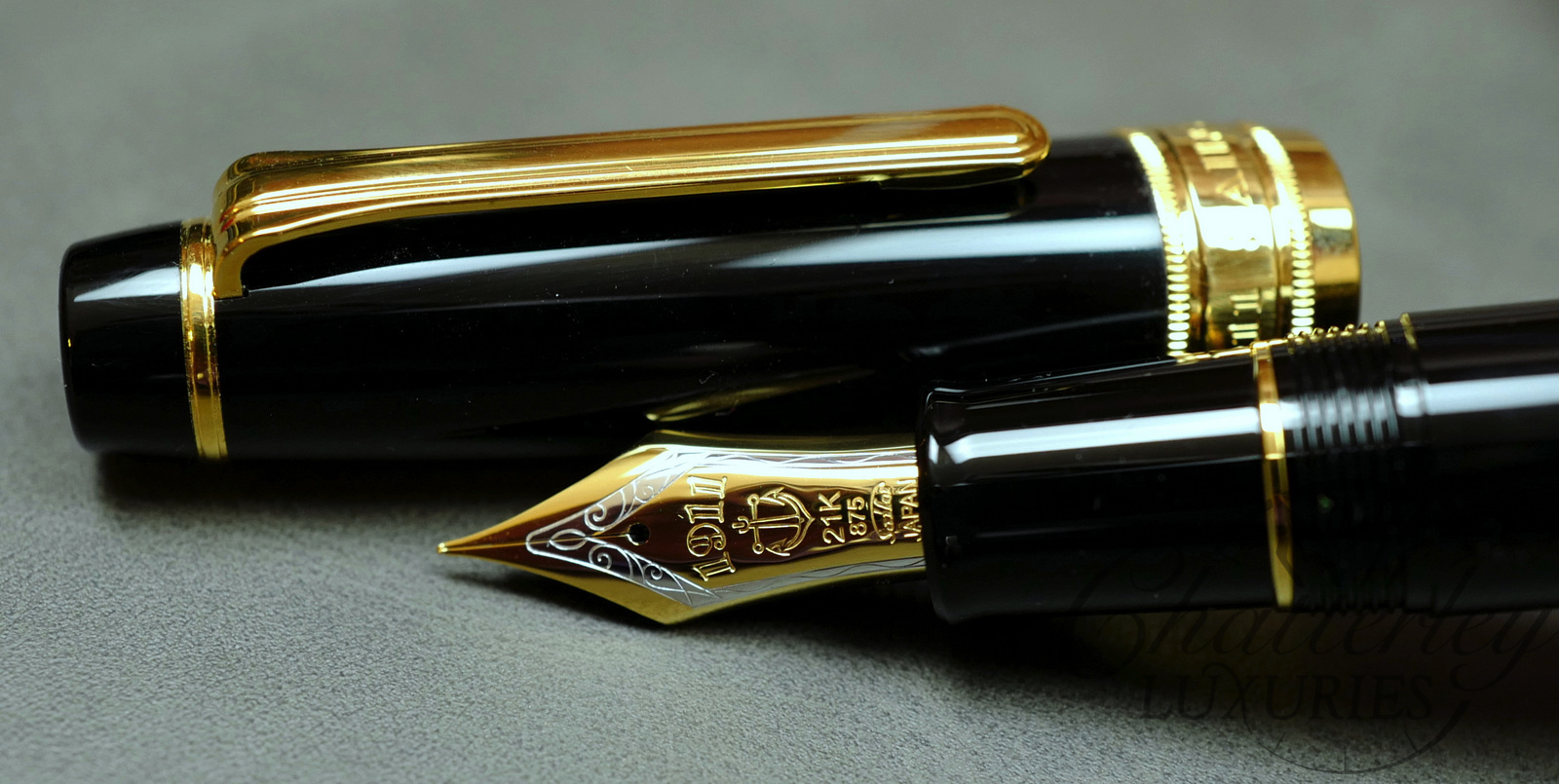 The King of Pen is Sailor's more than full-sized fountain pen, similar in size and profile to the Montblanc 149. The King of Pen Pro Gear is a King of Pen-sized writing instrument with the flat top and barrel ends familiar from the standard Pro Gear series pens.
Shown here with classic gold trim, this regal pen is a sight to behold. It can be filled with bottled fountain pen ink using the provided converter, and can also use convenient Sailor brand ink cartridges.
The Sailor anchor logo, in gold-plated brass, adorns the top of the cap end of all Pro Gear pens. Sailor has a company history stretching back to 1911, and a reputation for quality and value that few other pen manufacturers can equal.