Sailor Pro Gear Classic Teal Green Demonstrator Fountain Pen
This pen has been lovingly used, but is in excellent condition.  It comes complete with box and papers.  It is equipped with a 21kt Fine nib.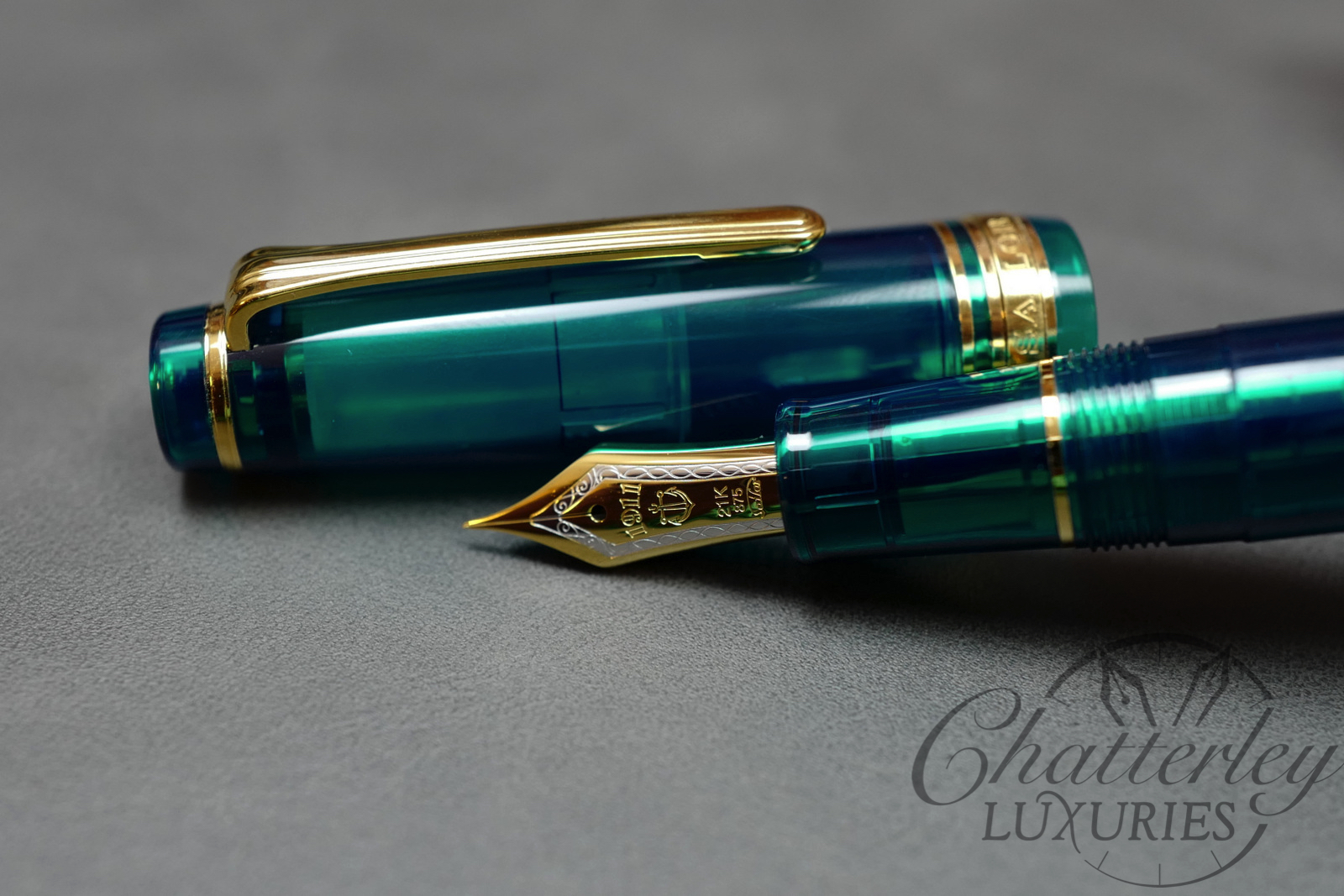 The Zoom nib is something like a standard extra-broad tip, but that is where the comparison ends. The Zoom has a triangular-shaped writing surface with the point of the triangle at the tip. The angle at which the pen is held determines the line width, making this a versatile writing instrument in the hands of a practiced user. Held at a high angle, the point is a fairly dry medium-fine. At a low angle, it produces a wetter double-broad footprint. Flipped upside-down, the mark is good for marginalia, very dry and fine.