Sailor X Bokumondoh Pro Gear II Realo Fountain Pen
This Sailor Pro Gear II has beautiful urushi work by Bokumondoh. The urushi work is fantastic as usual. The pen is perfect condition and has a 21k Fine nib and fills via piston filler. It doest not come with box or papers.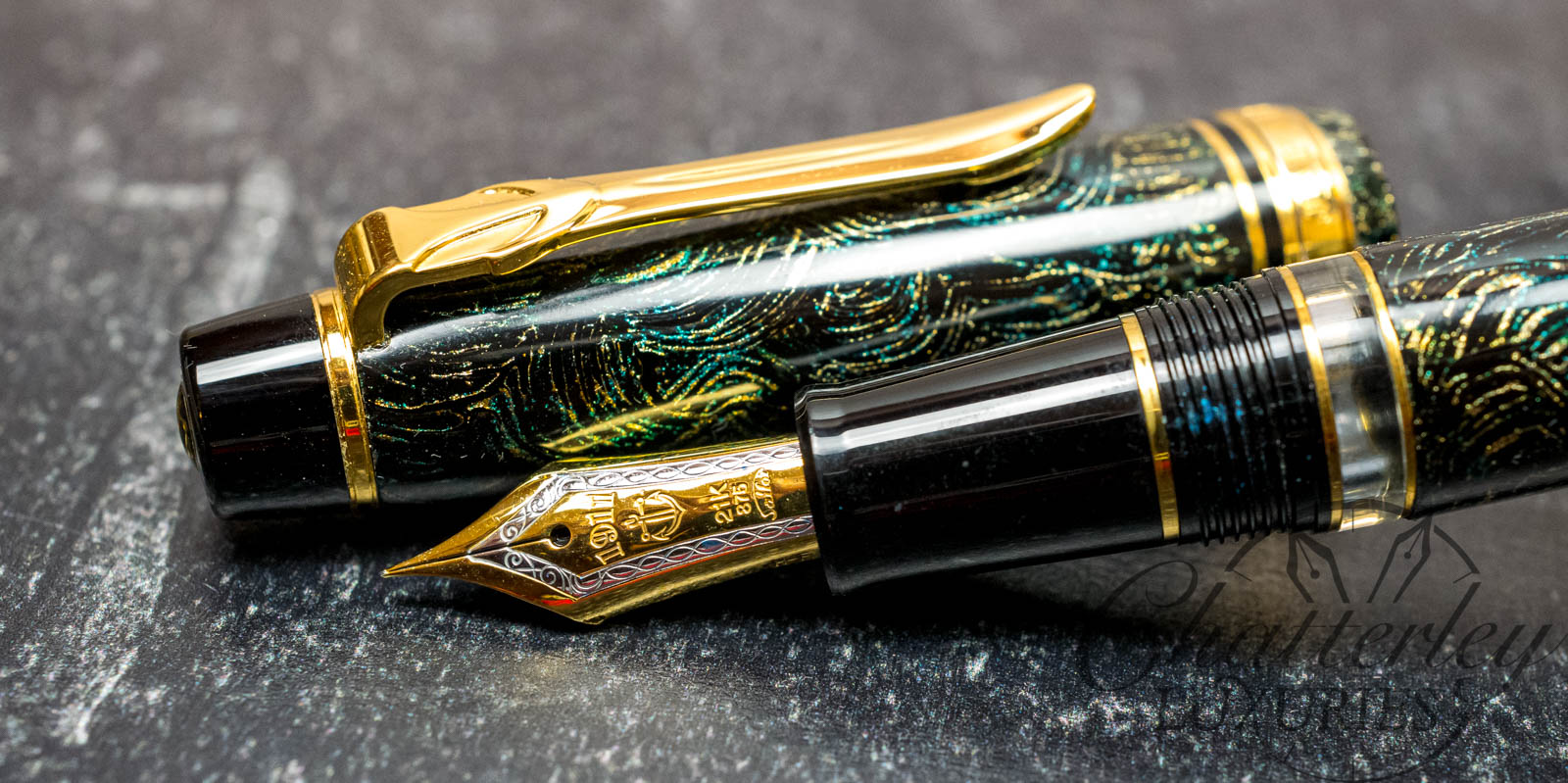 Since the establishment in 1911, the Sailor Pen Co. has been proudly maintaining its belief in the importance of precision writing instruments. Still today, we offer the discerning customer technical perfection and writing quality. This model – The Professional Gear has a selection of 21K or 14K gold nibs and a unique design with a cut-away cap and inlaid Sailor anchor logo on the top.