Santini Italia Nonagon Acqua Profonda Fountain Pen
This pen has been lovingly used.  It does not come with a box, but it does come with papers.  It is equipped with an 18kt Flexy Fine nib.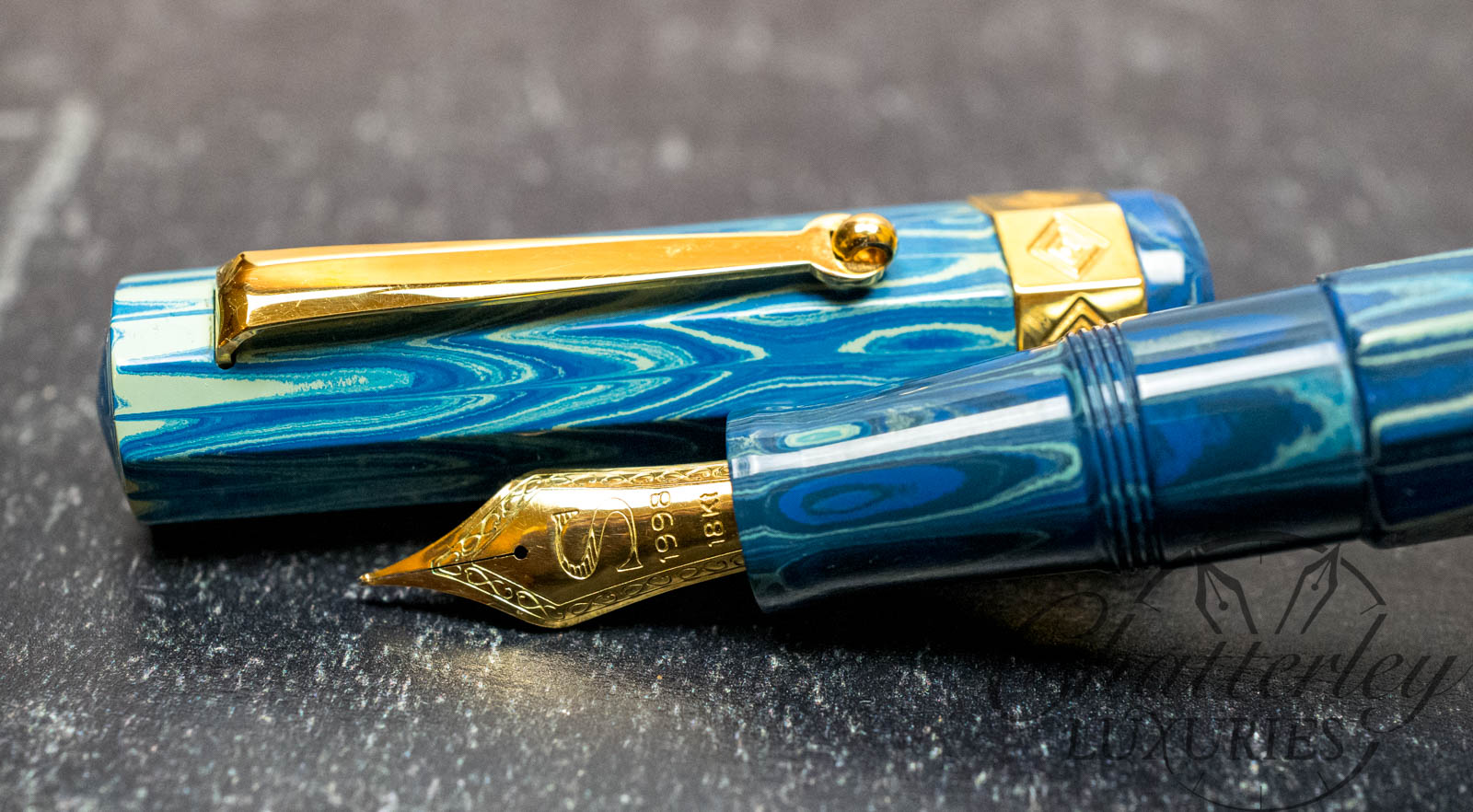 From Santini:
Ebonite was the first material used for the production of pens in the history of writing.
Each piece has its own coloration that makes it unique. A long and expert processing and a fully hand-crafted polished
will make you appreciate all the beauty of this material:
light, touch-pleasing and refined.
The ebonite from which it is obtained was also created in a limited edition, for a pen that was also limited and numbered production.
Rare as a diamond. Exclusive as a diamond.