Closeout-ST Dupont Atelier Brown Lacquer Fountain Pen – Yellow Gold
Only a few of these are left in stock.  Please note that the outer boxes of the few left do have some cosmetic damage.  Inner box and pen are in perfect condition.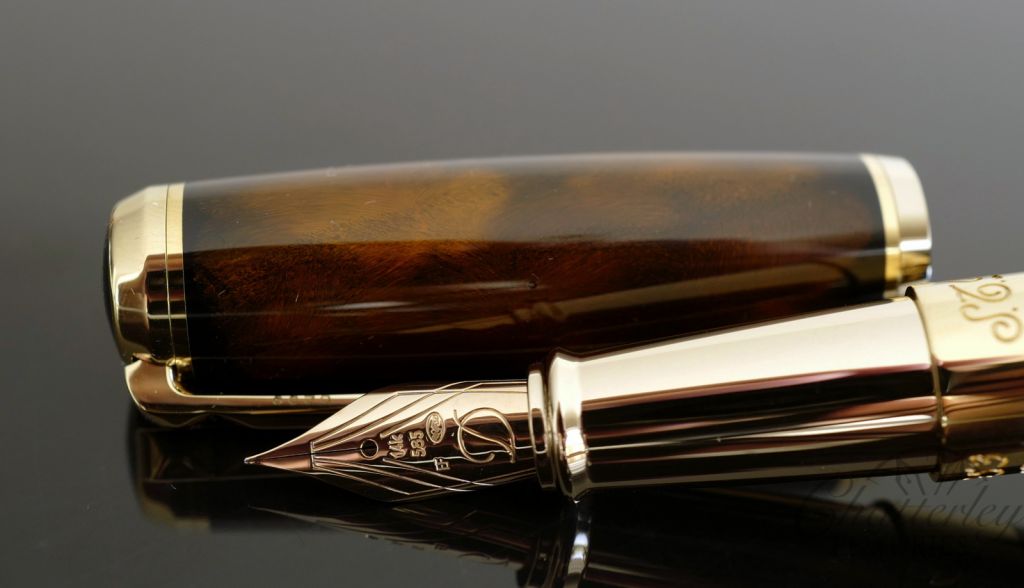 This collection of natural lacquer pens incorporates unique ancestral techniques and expertise, such as were used in the atelier in 1953. Once again testifying to the Maison's unparalleled mastery of this living material that is as exceptional as it is difficult to work.
Drawing inspiration from our archives and working closely with our master lacquerers, the Atelier range reinvents iconic designs in the finest natural lacquer, skillfully applied to create a striking tortoiseshell finish, contrasted with yellow gold.
MSRP $1240