ST Dupont Pharaoh Limited Edition Fountain Pen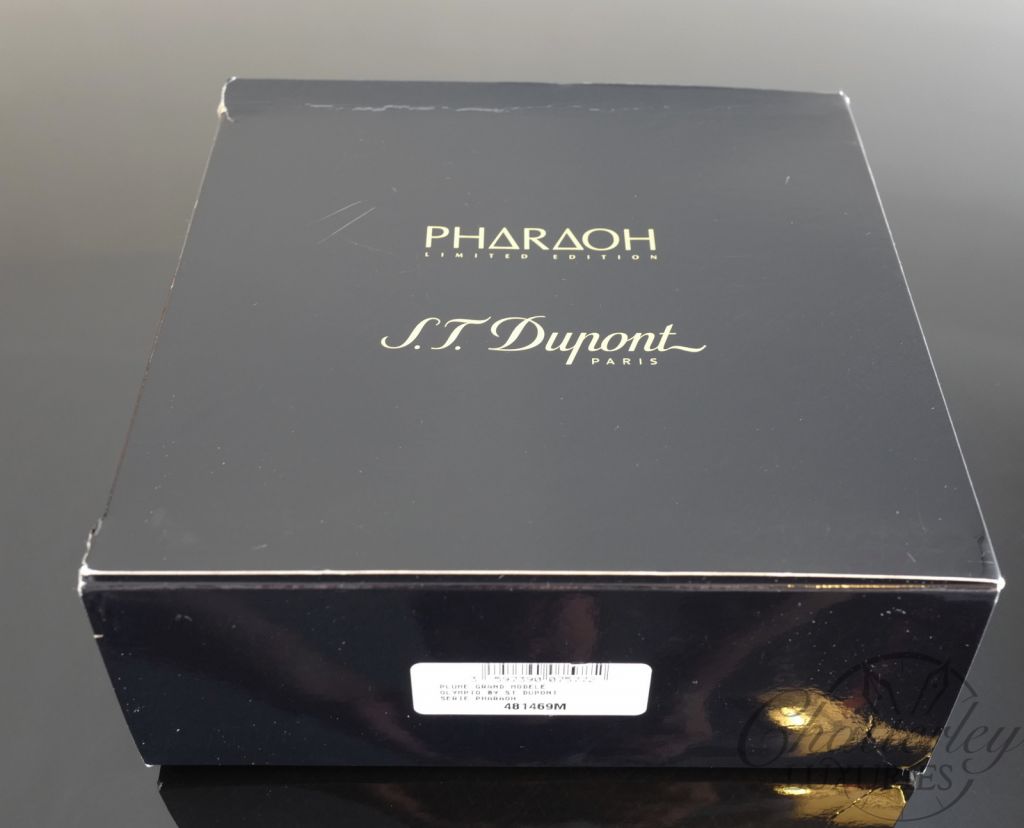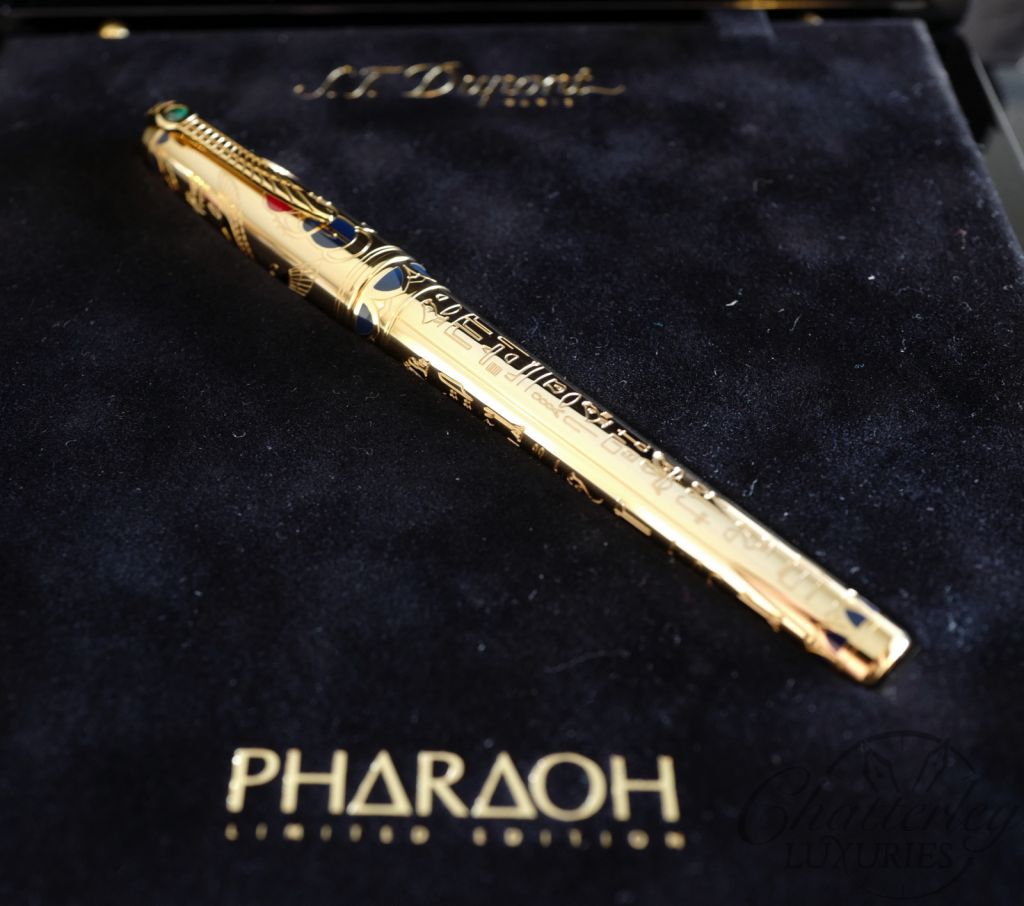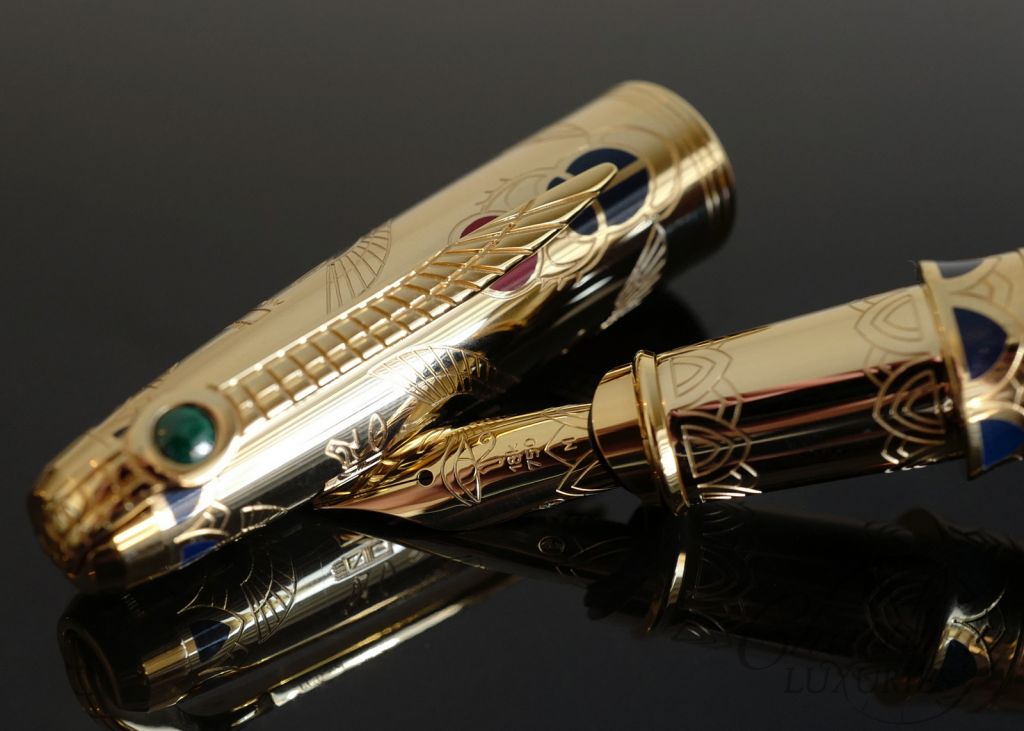 The new Pharaoh Limited Edition series from S.T. Dupont resembles recently excavated artifacts from the tomb of King Tut. They are a tribute to the great Nile civilization of old and the latest design to the world theme lines from S.T. Dupont. As a tribue to the legends, the gods, and the enchantment of this civilization, ST Dupont has created a magical limited edition, faithfully reproducing the Egyptian codes of the god Horus, symbolized by a crowned falcon, and Isis and Nephtys around the holy scarab.
Each piece is crafted with guilloche patterning on gold plated finishes and detailed in red, black and blue Chinese lacquer, as well as a greenish-blue malachite. The carvings on the faces and cornices of the lighters and on the bodies and caps of the pens feature pictorials with hieroglyphic images symbolic of an Egyptian creation myth.
S.T. Dupont demonstrates a true dedication to craftsmanship and quality by transforming everyday fine quality writing instruments and lighters into works of art and family heirlooms.Founded more than 140 years ago, S.T. Dupont has a rich history connected to royal families and the aristocracy. But having a strong connection to the past doesn't mean the brand sticks to a tried-and-true strategy. In fact, it is a dedication to innovation that has allowed them to be one of the top luxury manufacturers for nearly one and a half centuries.