ST Dupont Phoenix Renaissance President Limited Edition Fountain Pen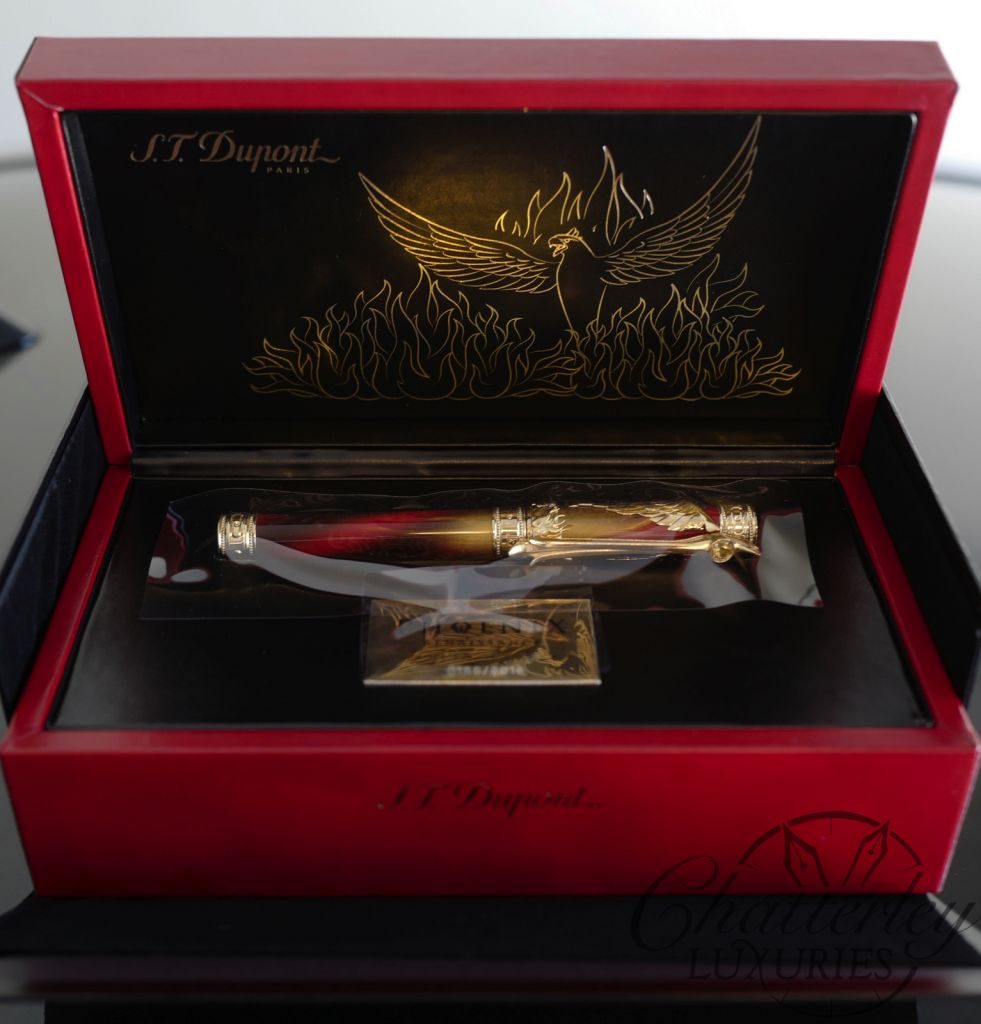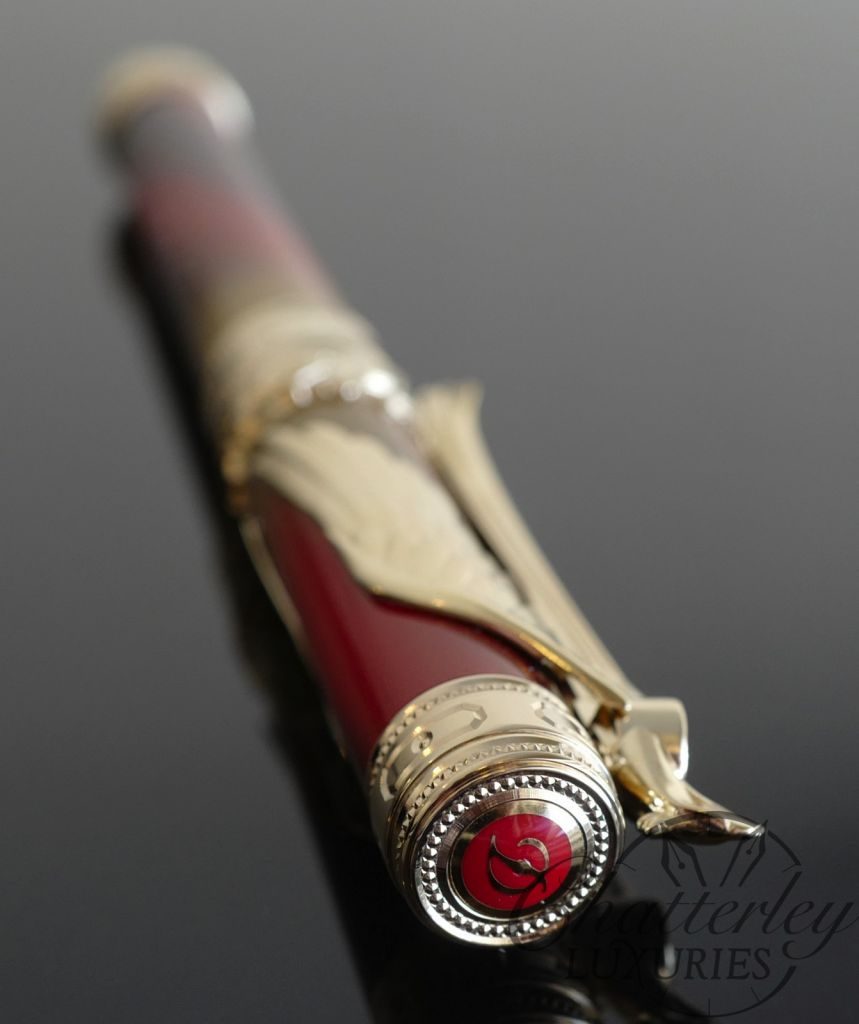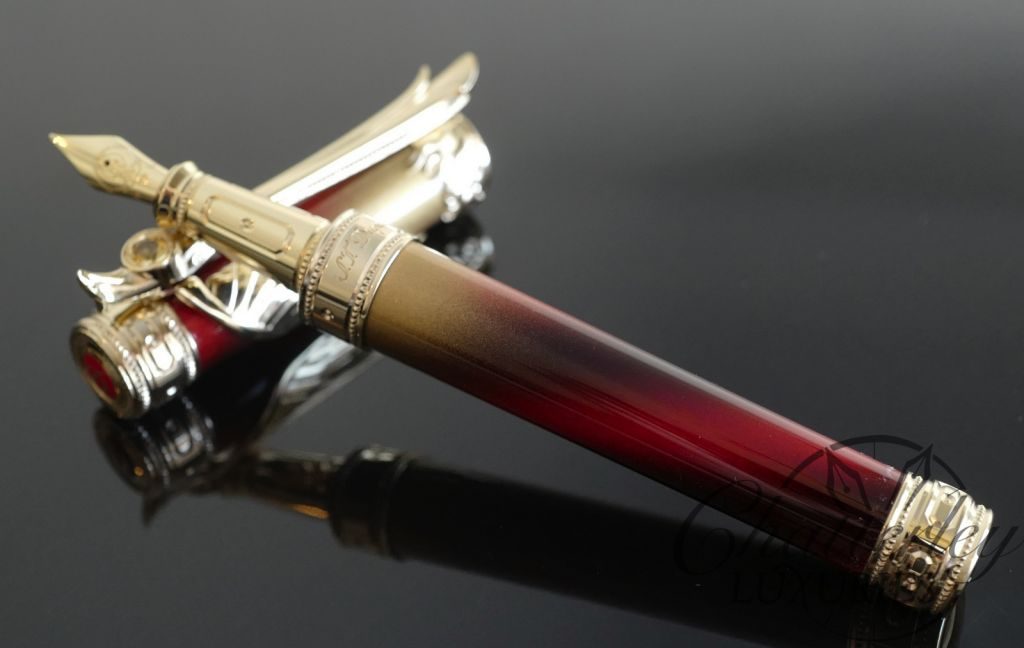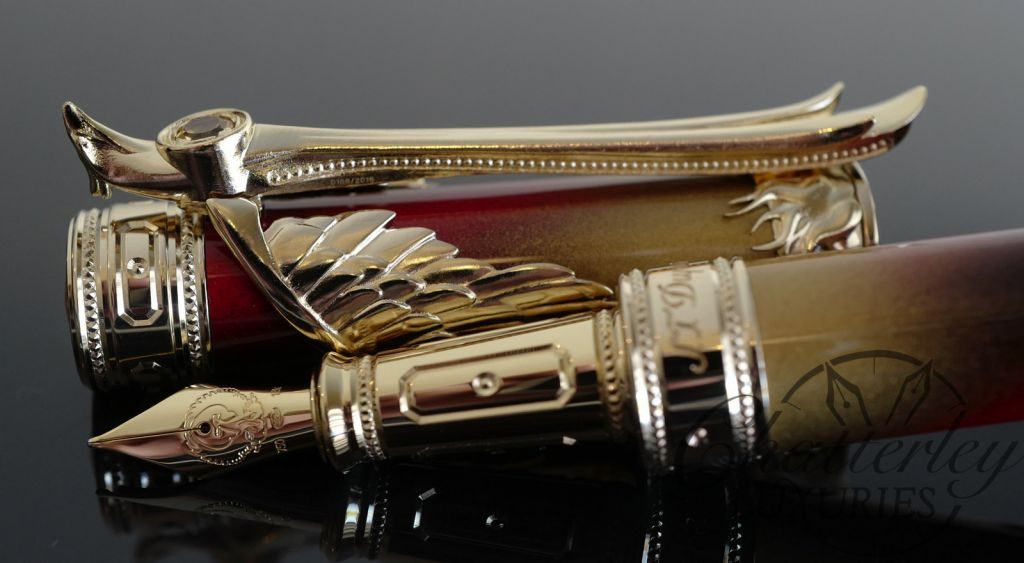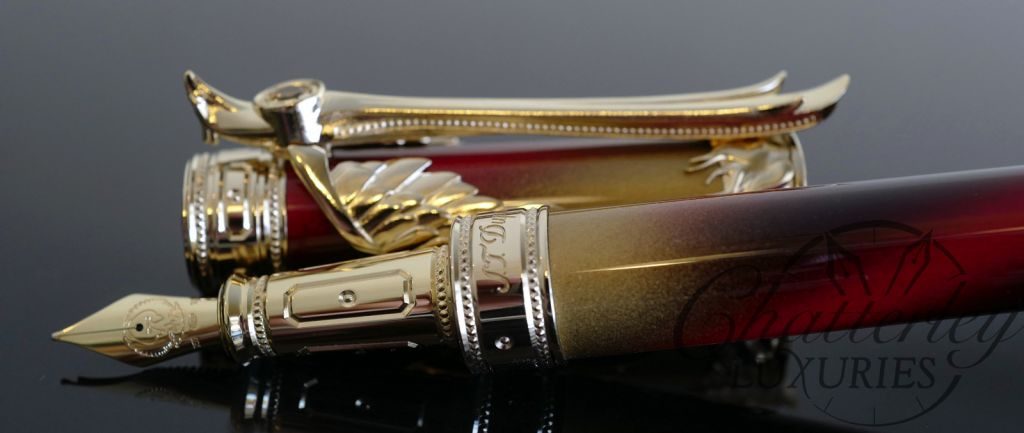 One might almost believe that the mythological Phoenix has been watching over S.T. Dupont ever since it was founded in 1872. It offered its wings to the master goldsmiths to adorn their hallmark and instilled in them a fervent love for fire that was transformed into an art.
The refinement of S.T. Dupont writing instruments is reflected in every detail, from the elegant Phoenix hand-sculpted in bronze with a gold finish to the engraved yellow-gold rings setting off the flame-red natural lacquer. A precious 0.37 carat citrine stone adorns the pen's flexible clip.
MSRP-3665