Stipula Faceted Etruria Piston Red and Green Celluloid Limited Edition Fountain Pen
This pen has been lovingly used.  It does not come with box or papers.  It is equipped with a 14kt 1.1 Stub nib and fills via piston filler.  It is engraved with the numbers I/XV.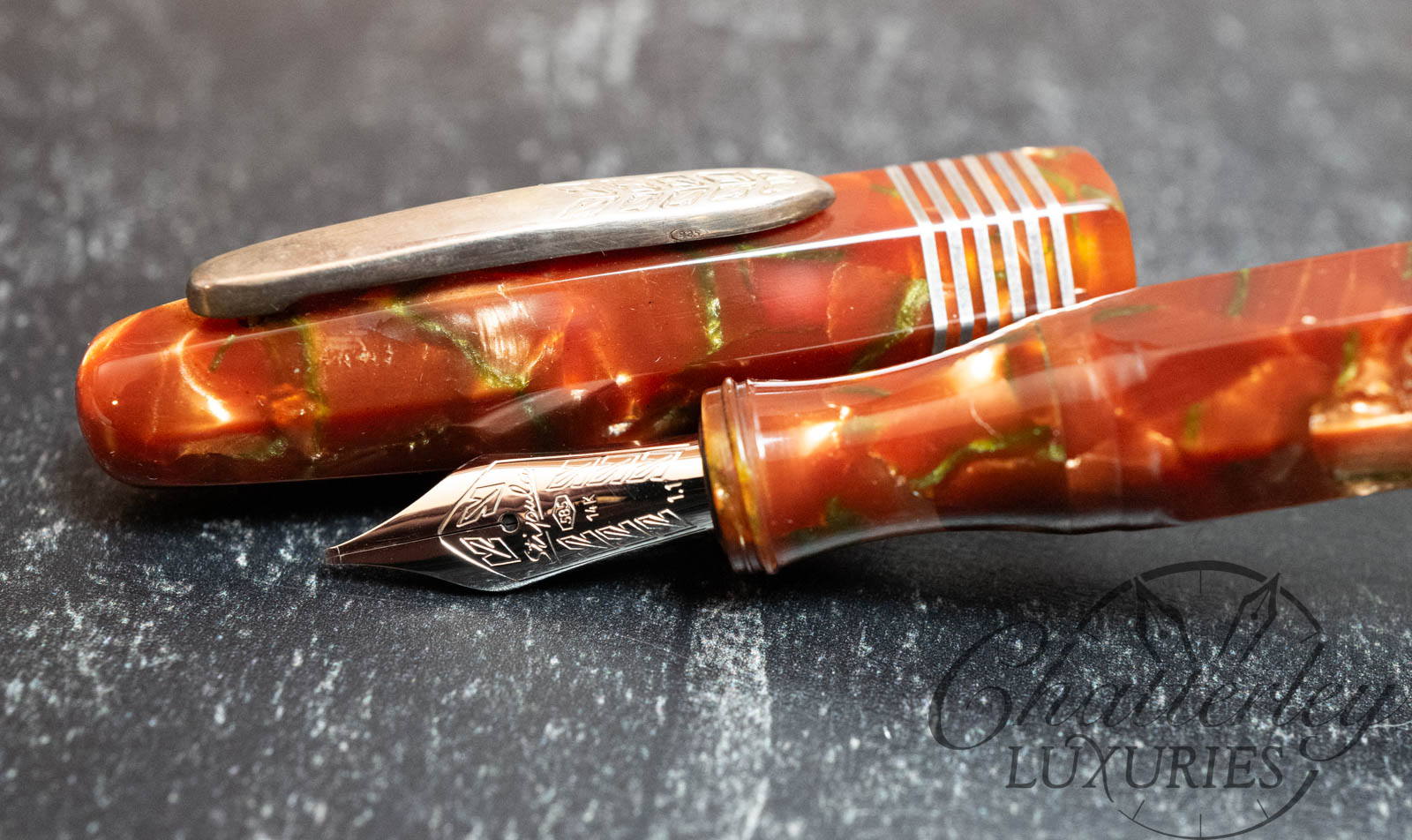 This pen was made in the Etruria style that has distinguished Stipula as a high quality pen manufacturer.
This piece is part of Stipula's Etruria line. This is denoted by the clip, and the way the pen is shaped that Stipula has followed through with their commitment to their users, providing a very nice fine writing instrument.
Crafted in Firenze, the faceted Etruria features 8 sides, and is crafted from a beautiful red and green celluloid that Stipula had available. This celluloid has a great depth in it, when you see it in different lights, it really shows. This shape and style is complimented with the clip made of 925 sterling silver and the with sterling silver rings.