In collaboration with Chatterley Pens, Stipula has released this limited edition exclusive to Pentime, the Samurai Rose Gold Overlay Fountain Pen. Quality, construction and technologies are a hallmark of Stipula's line of fine writing instruments, and this pen falls right into that. What has been created here is a fountain pen with a retractable nib, made from transparent blue resin and then adorned with Rose Gold Vermeil overlay. The trim has been done in Rose Gold Vermeil, to match the overlay that covers the pen. This pen was designed and inspired from the shape and size of Stipula's DaVinci line of Fountain Pens, but topped with a 14kt rose gold nib to match the rest of the pen.
The material is a transparent blue resin, the overlay was hand designed and created in Stipula's factory for this pen specifically, it is a compliment to the armor worn by traditional Samurai's. The clip is another unique feature that was created for this pen. Here we see where the whole pen comes together, with the face of a Samurai warrior in abstract form carefully sculpted near the top of the clip.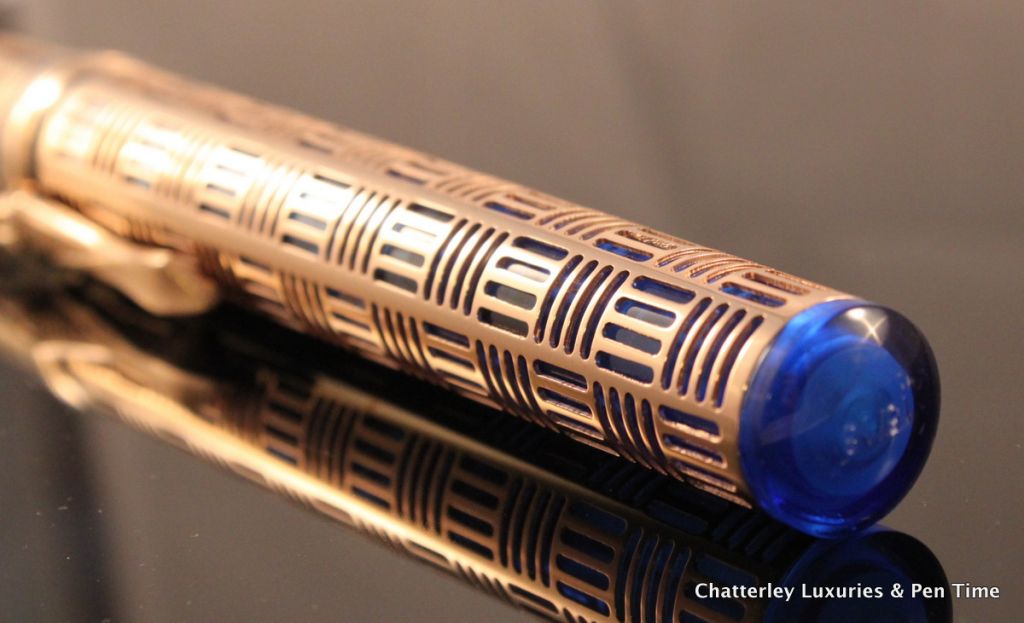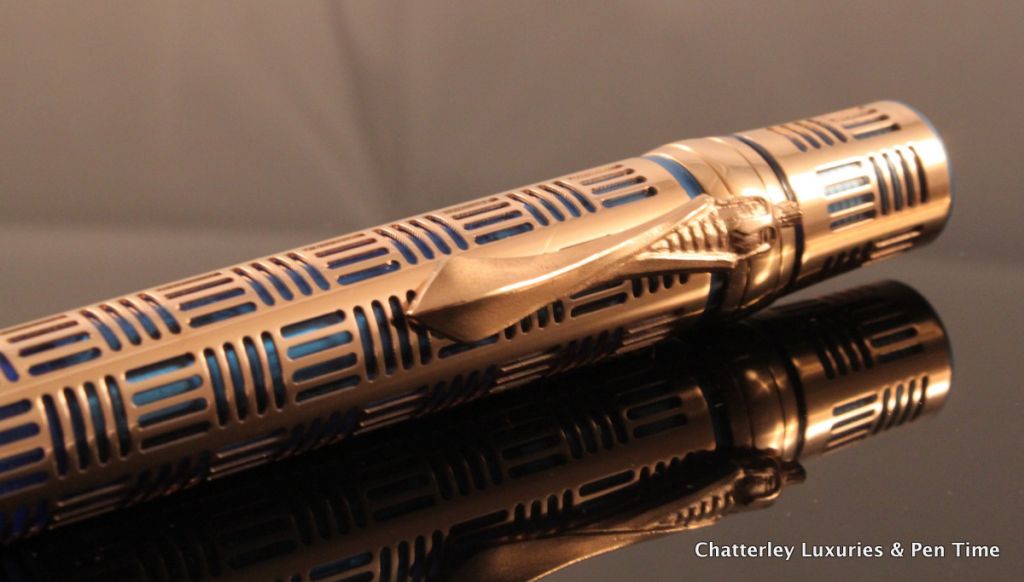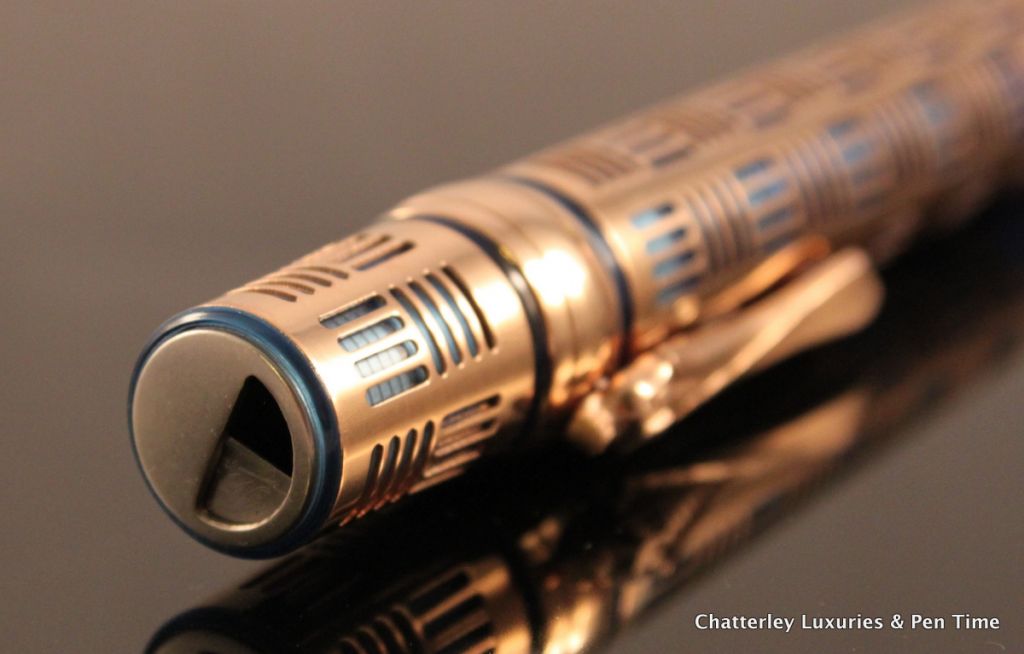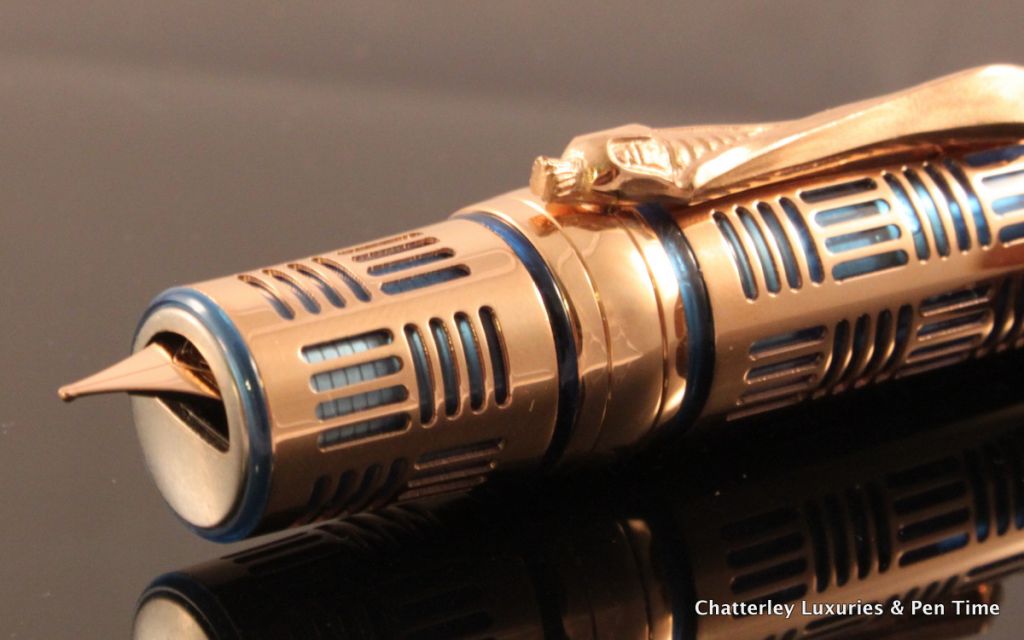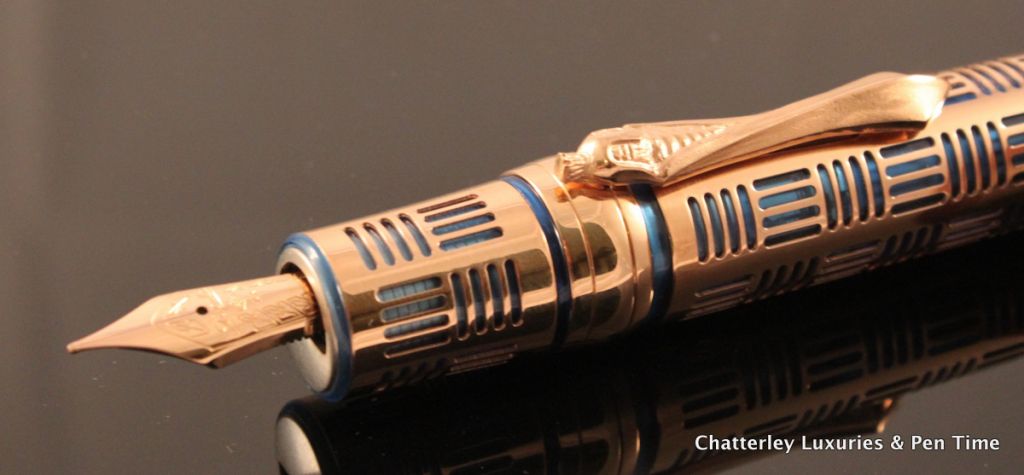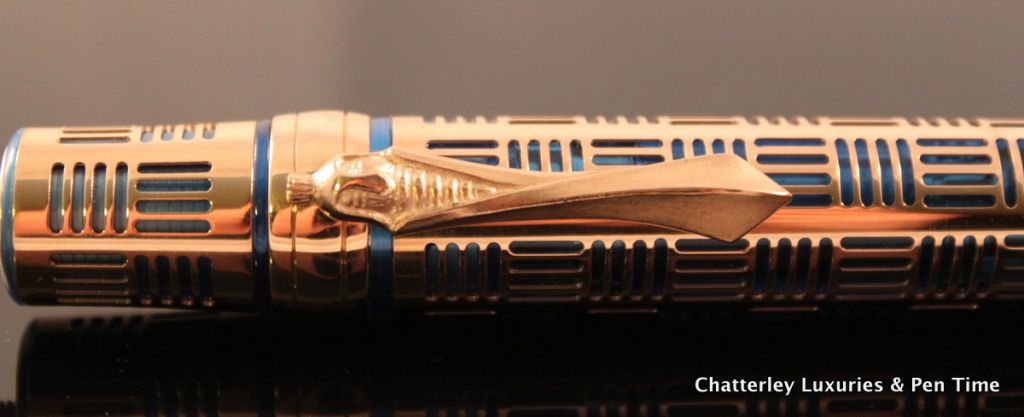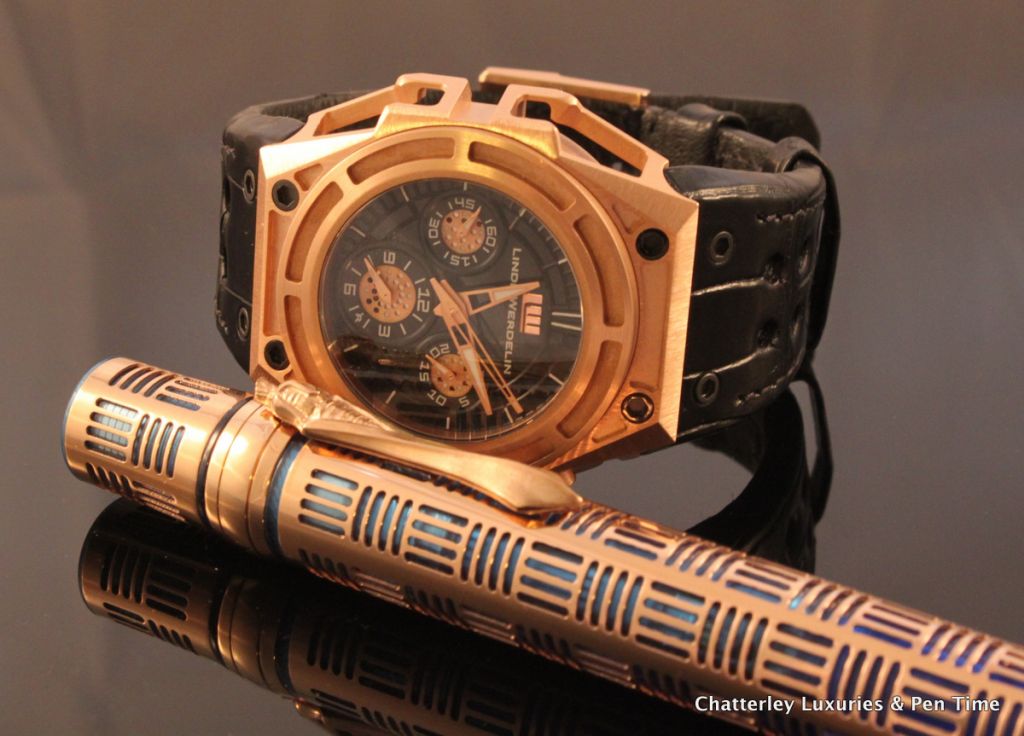 This pen utilizes a cartridge or included convertor and carries Stipula's lifetime warranty. This pen is limited to 18 pens worldwide and carry an MSRP of $1095 These pens are in stock and ready to ship! Available in Fine, Medium and Stub nib grades.