Stipula Suprema Laguna Fountain Pen
This pen has been lovingly used.  It is equipped with a 14kt Italic nib and fills via power filler.  It comes complete with box and papers.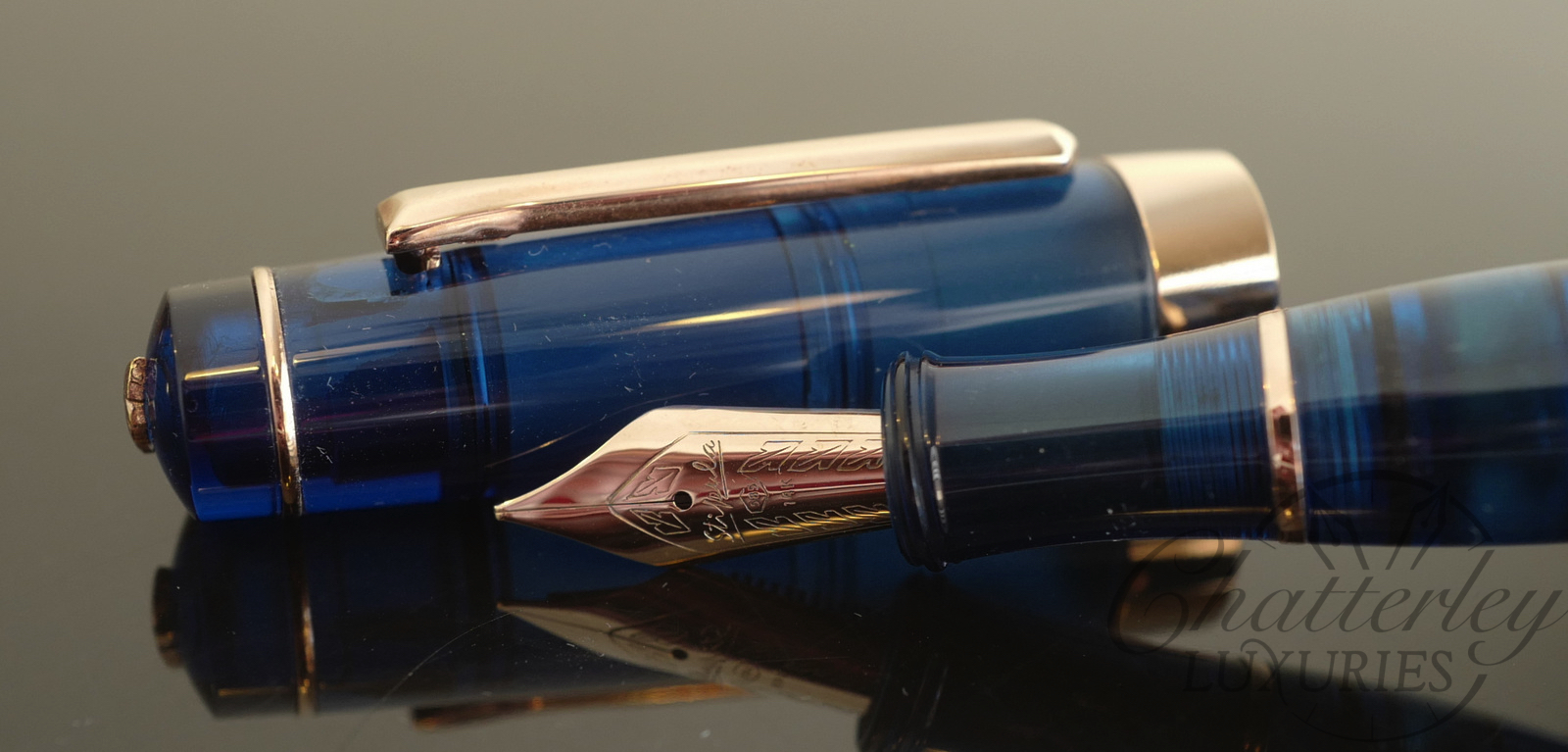 Elegant and essential: these are the main characteristics of pens within the Stipula Classica line. They are designed for people who enjoy writing with traditional and high-quality products; they are designed for people who love pens whose beauty goes beyond fashion and time.