Taccia Limited Edition Miyabi Empress King Of Pen Fossils in the Sky Prototype Fountain Pen
Wow, just wow. This amazing pen sports a KOP 18k gold nib.  Such an amazing piece of art! This is a prototype one off pen. Really spectacular.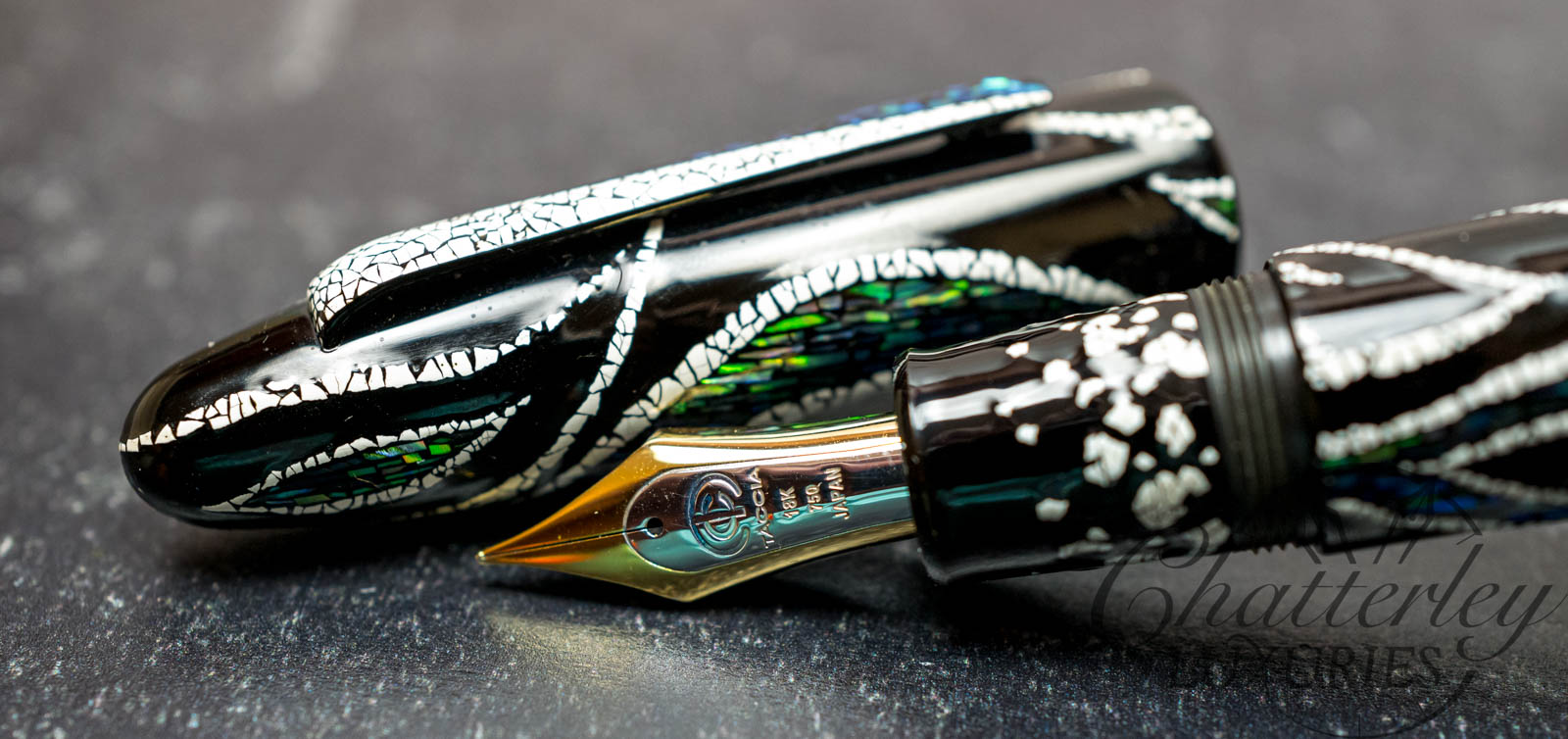 It takes several months to complete the hand-laid Maki-e technique, Raden and Rankaku, on the hand-polished ebonite barrel of the  oversized Empress LE body. Each is fitted with a significant 18 karat gold "King of Pen" nib, made in Japan by Sailor exclusively for Taccia, available in medium and broad nib sizes. In dedication to honored traditions and founded by their matriarch, Taccia's Miyabi Empress Winter Breath LE is a celebration of Taccia's roots.
These fountain pens are made by hand in Taccia's Urushi studio in Wajima, enhancing traditional inlay techniques with precious metals and lacquers. The body features natural urushi lacquer and classic maki-e techniques such as raden (mother-of-pearl inlay), and rankaku (eggshell inlay). The airtight cushion seal cap allows for a snug closure.