US Exclusive – Pilot Custom 743 Verdigris Green Fountain Pen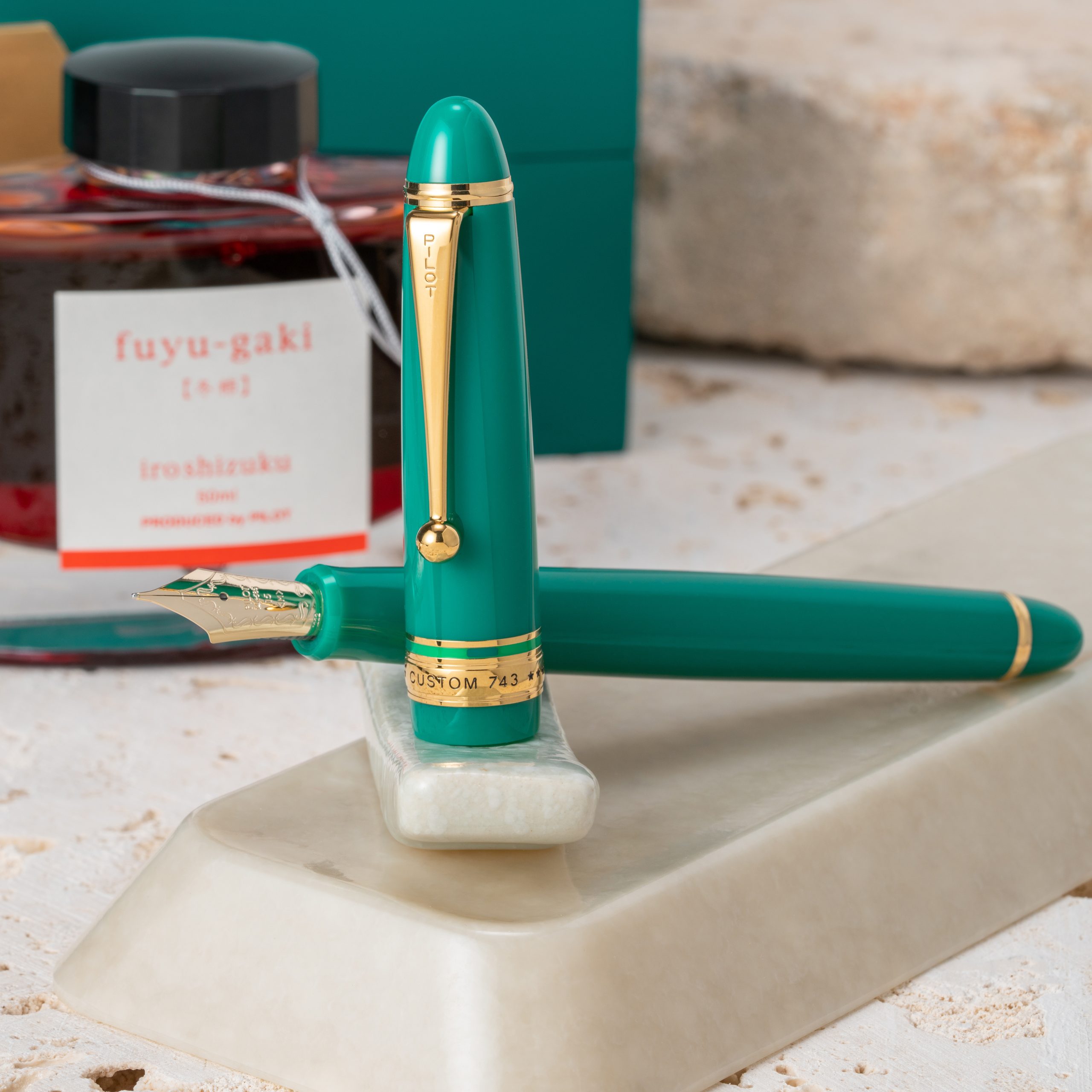 Pilot is pleased to share the launch of our first US Exclusive Custom 743! This Custom 743 is a gorgeous green
hue called Verdigris and comes in a resin body with gold accents. Verdigris is a literal translation of vet de Grece
(the Green of Greece) and with its inherent vivacity, this fungible hue is associated with renewal and rebirth.
The Custom 743 is a coveted fountain pen that has the same size body as the Custom 823 but
features a CON-70 converter or cartridge. The #15 size, 14 karat gold nib comes in a wide range of nib options:
Extra Fine, Fine, Medium, Broad, Double Broad and Falcon. Each nib has a unique, smooth and effortless writing
experience. Whether planning on gifting this exquisite pen, or writing with it personally daily, the Custom 743
offers an unsurpassed writing experience that will delight fountain pen aficionados.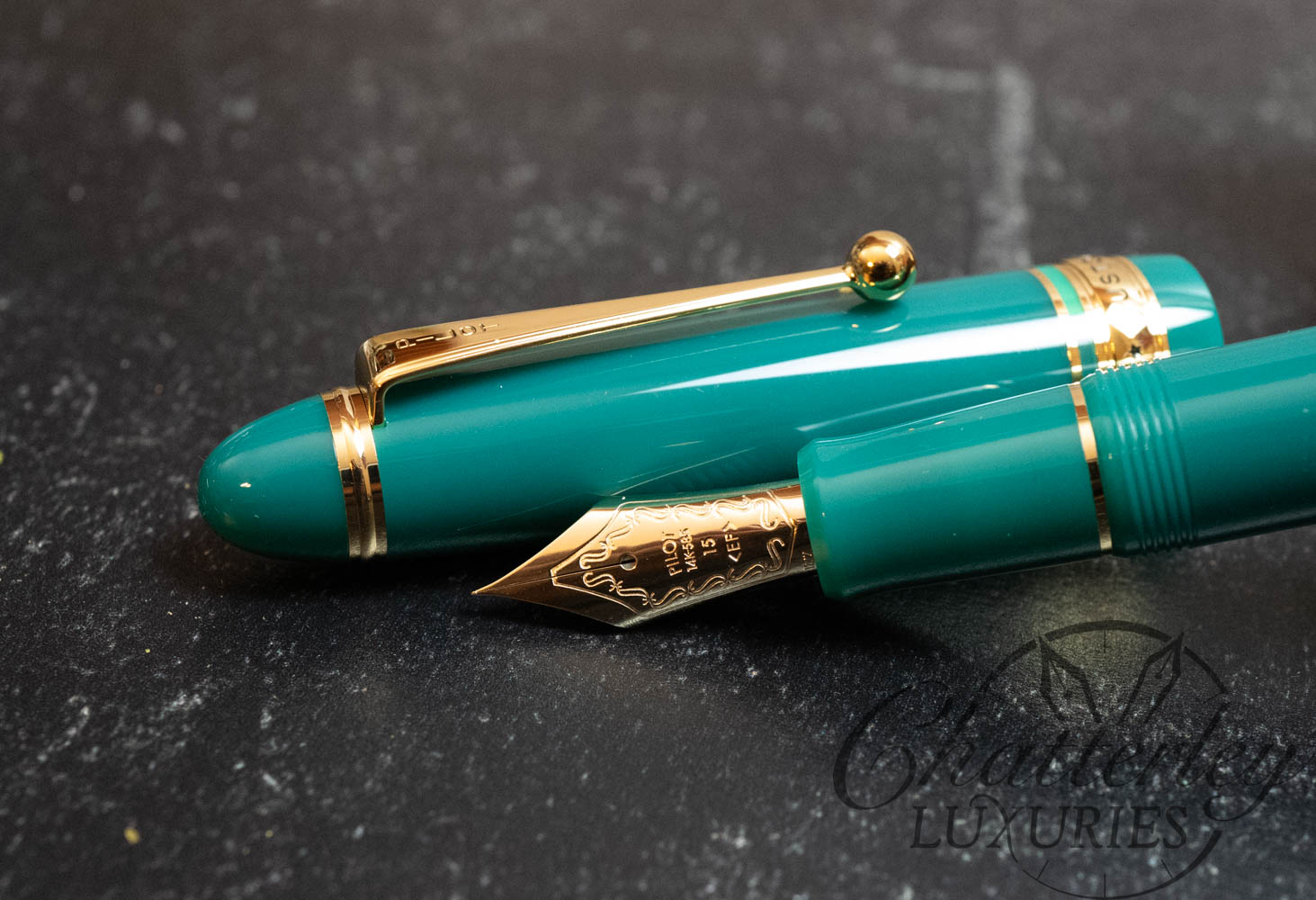 PRODUCT SPECIFICATIONS:
• Extra Fine, Fine, Medium, Broad, Double Broad, and Falcon 14kt gold No. 15 nib
• CON-70 converter & blue ink cartridge included
• Packaged in an elegant black gift box
• Retail Price: $420.00