Description
Visconti Opera Crystal Demonstrator Mosquito Filler Fountain Pen, a Visconti Pens Limited Edition
Opera Crystal Demonstrator Featuring: Smartouch tubular Nib and New Mosquito Filler Visconti has released their 25th anniversary writing instruments and the Opera Crystal Demo is available here in three different trims; Gold, Bronze and Rhodium. We have a matching set of #14 of 25 in stock, each one is fitted with a medium nib. Please contact us directly if you are interested in purchasing the full set at info@chatterleyluxuries.com.
Beneath the body of these beautiful pens lie a wealth of innovation and creativity: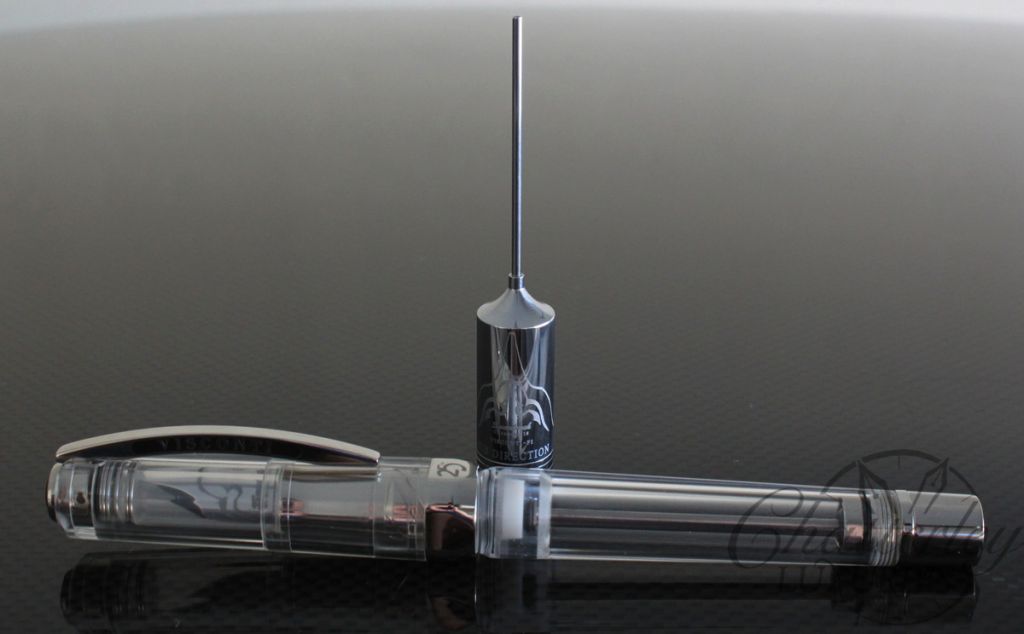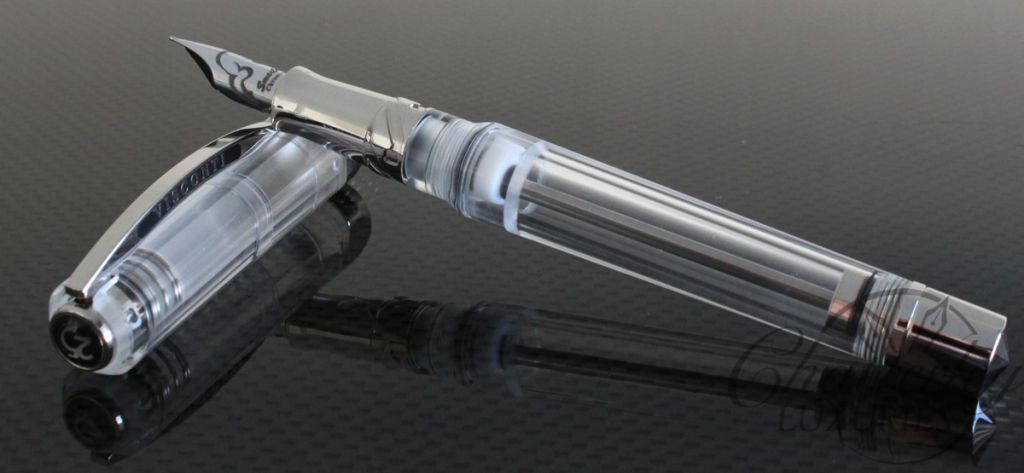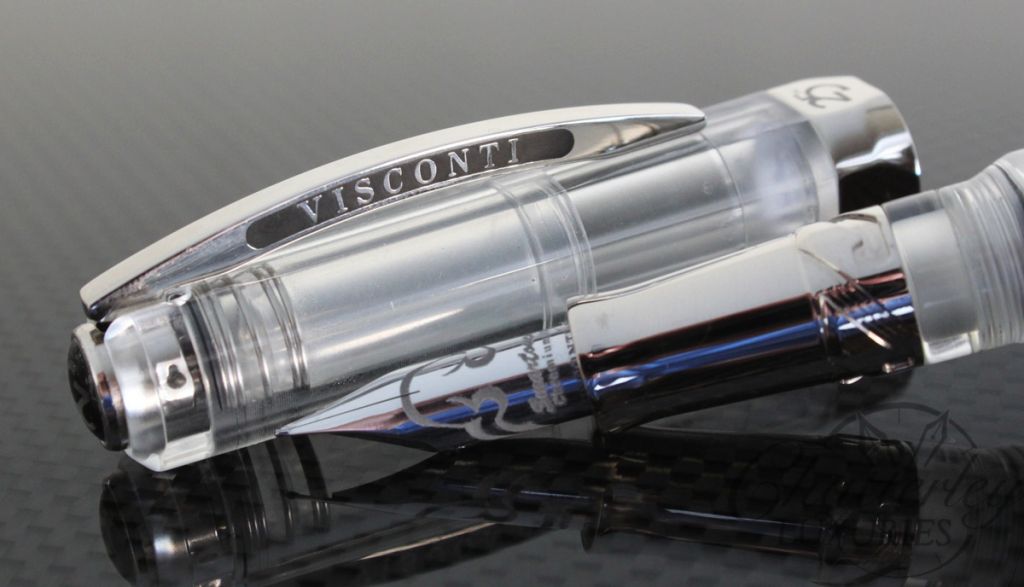 The Visconti Smartouch nib The New Visconti 'Mosquito' ink adaptor The Visconti double reservoir power filler The Visconti 'hook safe lock' system Visconti has again reinforced itself as the world's most creative manufacturer of luxury writing instruments. With innovation abound these new pens will satisfy even the most demanding pen aficionado. Each pen belongs to the popular "Squaring the circle" collection.
This is the first time Visconti has made a completely clear demonstrator and two of Visconti's patented designs can be perfectly viewed: the "double reservoir power filler" prevents a fountain pen from leaking during air travel and the "hook safe lock" prevents a pen cap from coming undone in a pocket or bag.
Visconti Smartouch Tubular Nib After extensive testing Visconti finally introduce the new Smartouch Tubular Nib. Its special shape is turned from a capillarity tube made of Chromium 18. The tube precisely wraps around the feed, resulting in a unique shape and allowing the user to fill their pen without the need to dip the entire grip and nib section into ink.
This results in a cleaner and more efficient fill and, due to the nibs uniquely positioned air hole and design, the nib will stay wet for longer before drying out.
Visconti Mosquito filler
The Visconti Mosquito ink filling adaptor may only be used together with the new Smartouch nib. This interesting device attaches to the end of the pen and is used to fill the pen with ink. The adaptor avoids dipping the pen directly nib into ink and at the same time every last drop of ink will be used from the ink bottle.
Mosquito Filler: use and maintenance
Position the tubular nib directly in front of the Mosquito adaptor, with markings facing one another.
Gently press the adaptor until it touches the pen section.
Fill the pen per instructions
Gently pull out the adaptor with a straight movement – Do not unscrew!
Wipe the nib as usual
Rinse the adaptor with clear water.
Click here to watch the video: Viscontis New Mosquito Filling Opera Fountain Pen
Warning : Always put the fountain pen nib pointing the mark in the adaptor. Do not reverse or angle it. Never try to unscrew the adaptor, gently pull it off the pen.
Opera Crystal Demonstrator 25th anniversary rhodium trim is part of a Limited Edition of 25 pieces worldwide
Material: Crystal clear resin
Nib: Chromium 18 Smartouch tubular nib
Nib Sizes: Medium
Filling System: Double Reservoir Filler
Packaging: Visconti pen case with Mosquito ink filling adaptor
Item #: 65100 MSRP on this pen is $750