Visconti Backgammon Limited Edition Fountain Pen
Contact us for our Chatterley Loyalty Pricing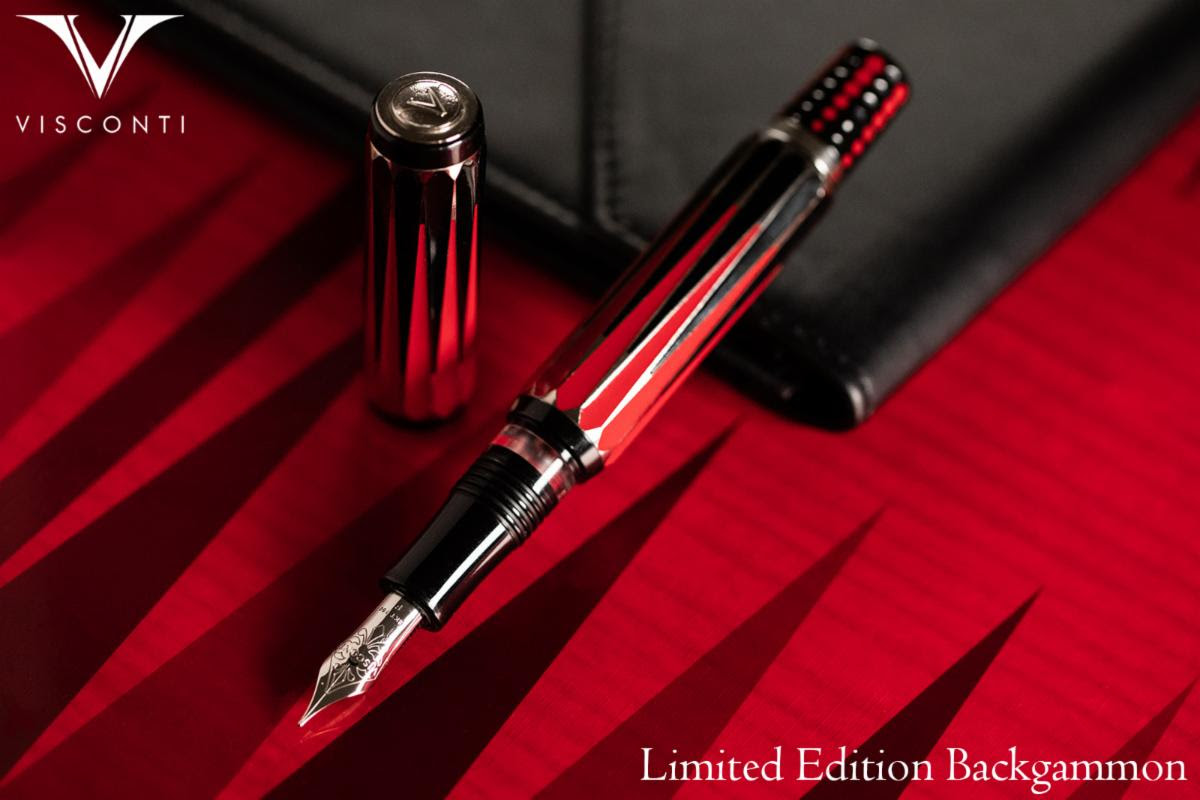 Visconti is delighted to announce the launch of the new Limited Edition Backgammon, a pen collection paying homage to one of the world's oldest board games.
Visconti perfectly captures the mood and symbolism of this ancient game and also presents a pen full of Italian creativity, outstanding craftsmanship and artisanal design for all pen collectors to appreciate and admire. The collection is limited to just 128 pieces and each pen is accompanied by a unique Backgammon game set, with customized checkers and dice.
"You can find out more about a person in an hour of play than in a year of conversation." -Plato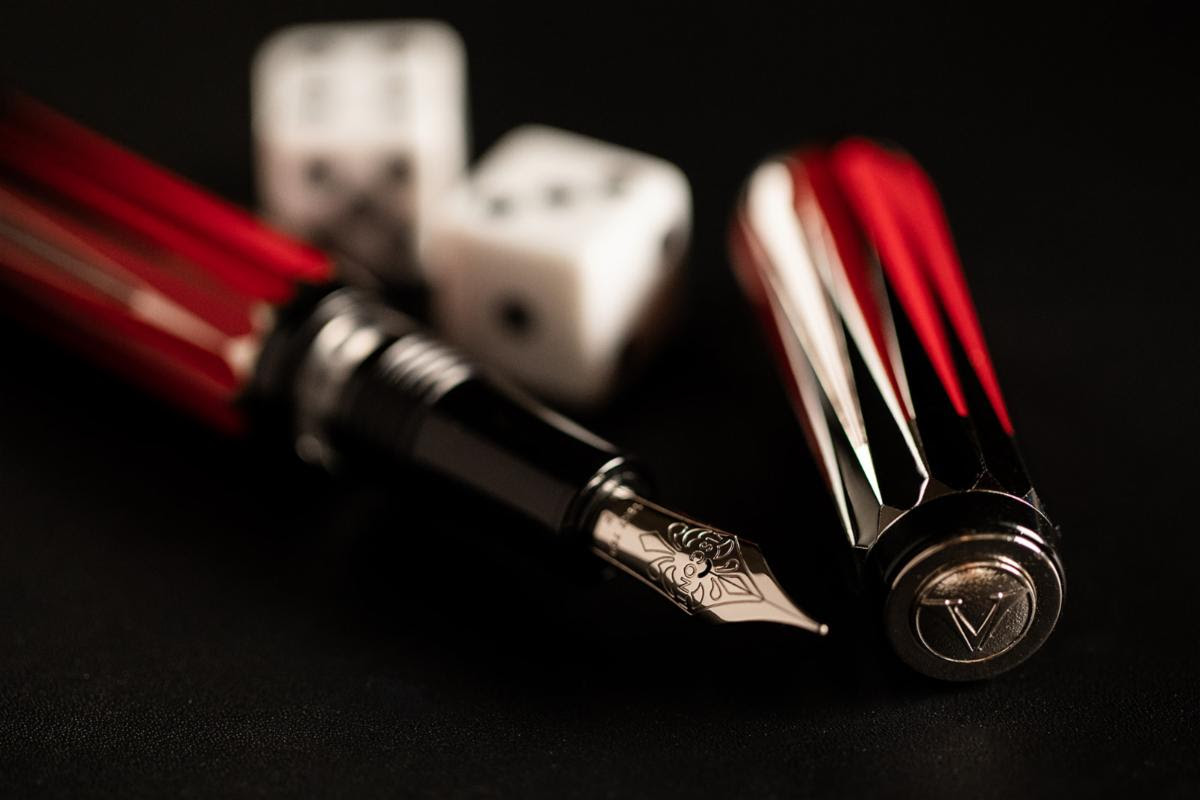 BACKGAMMON HISTORY
The history of backgammon dates back around 5,000 years to Persia and Mesopotamia, being the most widespread game in the large Western family of table games. The two-player game is played with counters and dice on table boards and has been recorded to have been played as early as the 17th- century in England. It is said to have been a derivative of a 16th-century game called 'Irish'.
BACKGAMMON THE GAME
Involving a combination of strategy and luck, the roll of the dice may determine the outcome and the optional use of a "doubling cube" allows players to bet and raise the stakes during game play. Each player uses their "counters" to move along the "points" of the game board to be the first to remove their opponents "counters" from the board.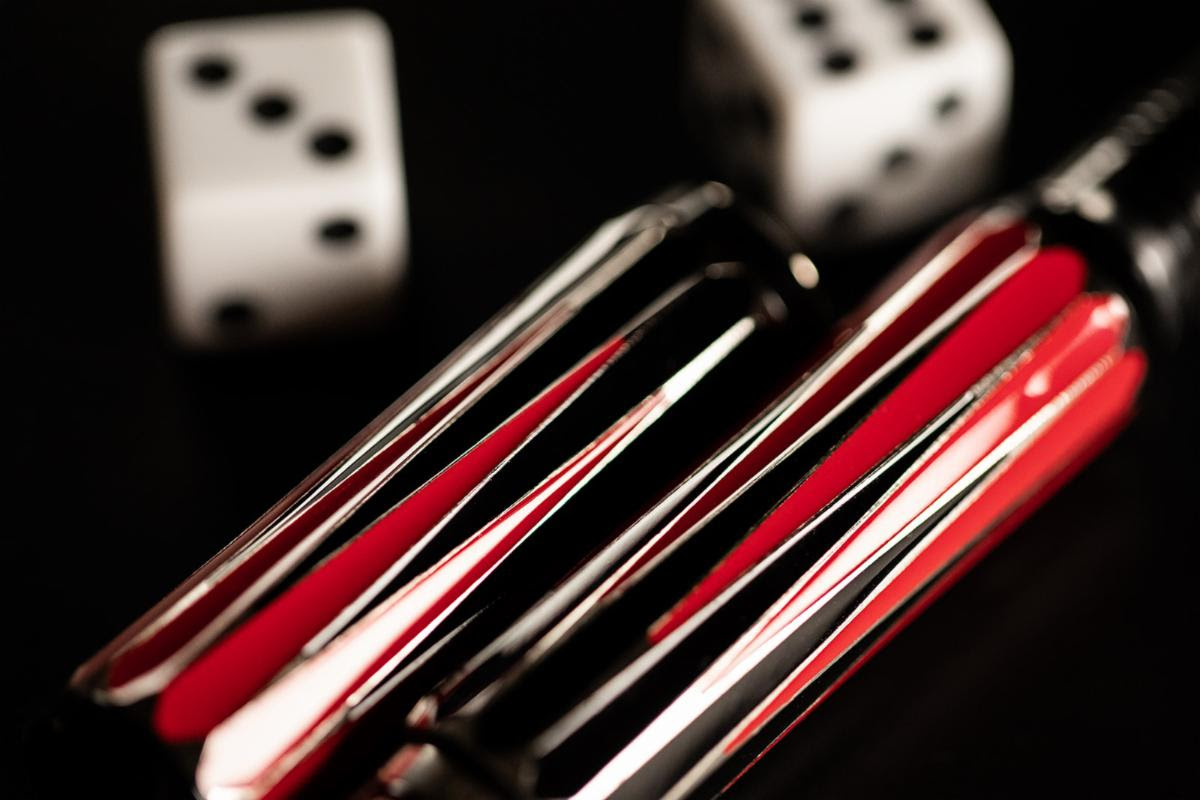 VISCONTI LIMITED EDITION BACKGAMMON
Visconti pays tribute to this ancient game with a pen featuring subtle details and precise artistry. The body and cap of the pen feature a series of 'points' made in sterling silver and then enameled in vibrant red and jet black, a slow and detailed process. The points mimic the 'points' of a traditional backgammon game board and are accented by sterling silver trim with palladium plating.
The pen is available in two different versions, each limited to 128 pieces, each with a different blind cap:
One features the "pips" or "dots" of the dice in red and black enamel
The other version features a completely customized "doubling dice" for the true backgammon enthusiast.
The Visconti Backgammon collection is available as a rollerball or fountain pen, both pens secure with a threaded cap. The fountain pen features Visconti's patented Double-Reservoir, Power-Filler System and is further enhanced with Visconti's in-house 18kt white gold nib available in EF, F, M, B and Stub widths.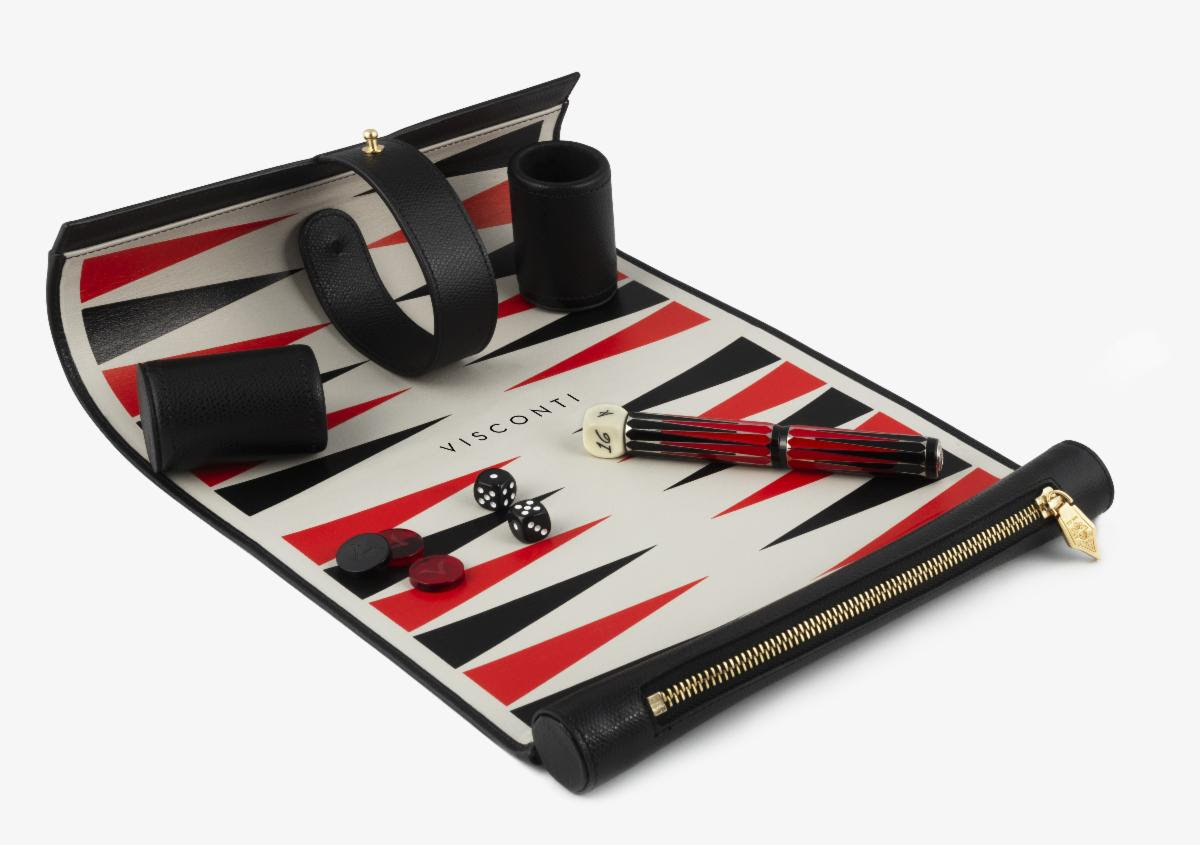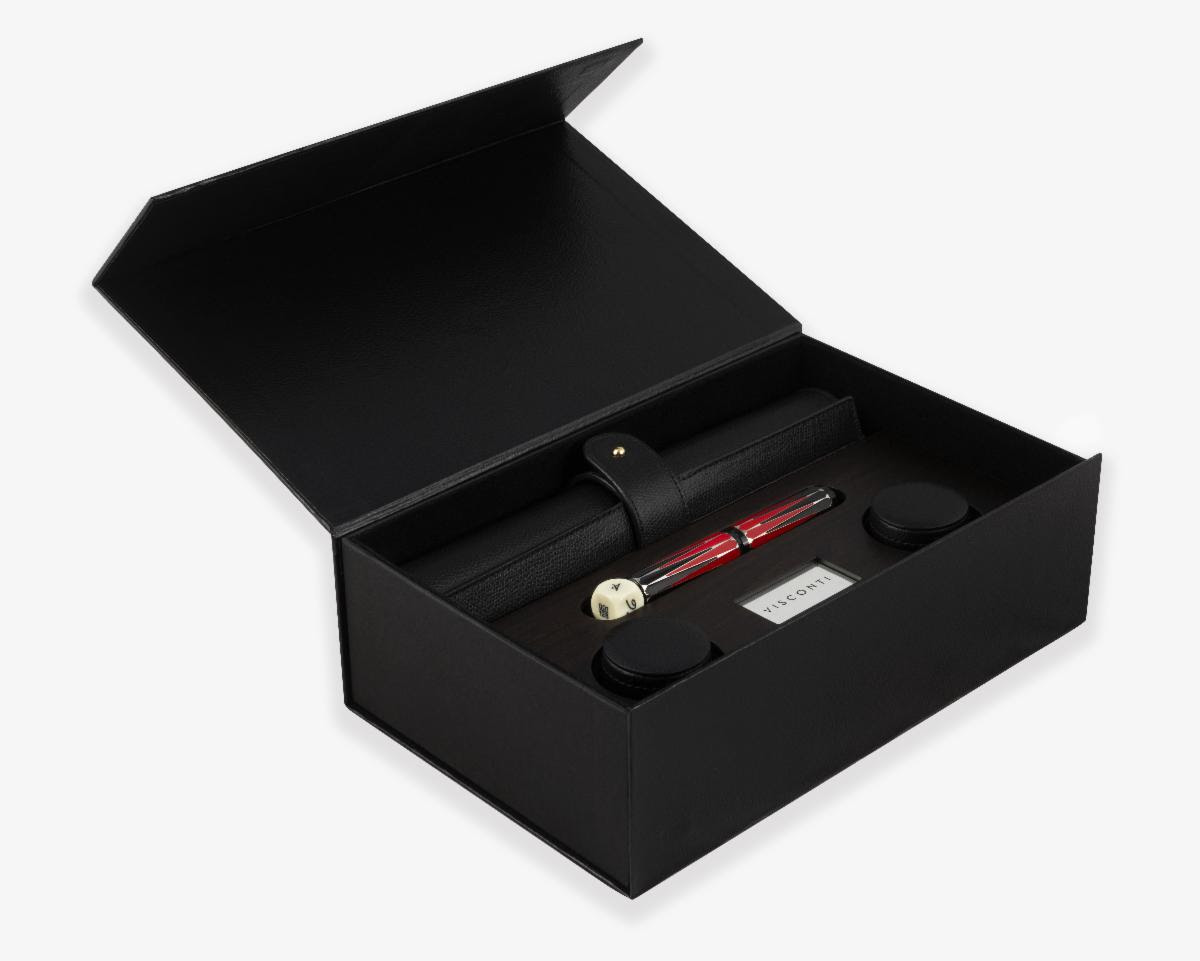 VISCONTI BACKGAMMON SET
Each Visconti Backgammon pen is presented in a large collectors box containing a hand-made, collectable game set made entirely of Italian palmellato leather, including customized dice and counters.
MSRP $3,950
Edition: Limited Edition of 128 pieces
Fountain Nib: 18kt White Gold: EF, F, M, B, S
Filling System: Double Reservoir Power Filler
Material: Sterling Silver and Black & Red Enamel
Trims: Palladium Plating