Visconti Black Ripple Limited Edition Fountain Pen
This pen has been lovingly used.  It is equipped with an 18kt Fine nib and is LE #122/199.  It comes complete with box and papers.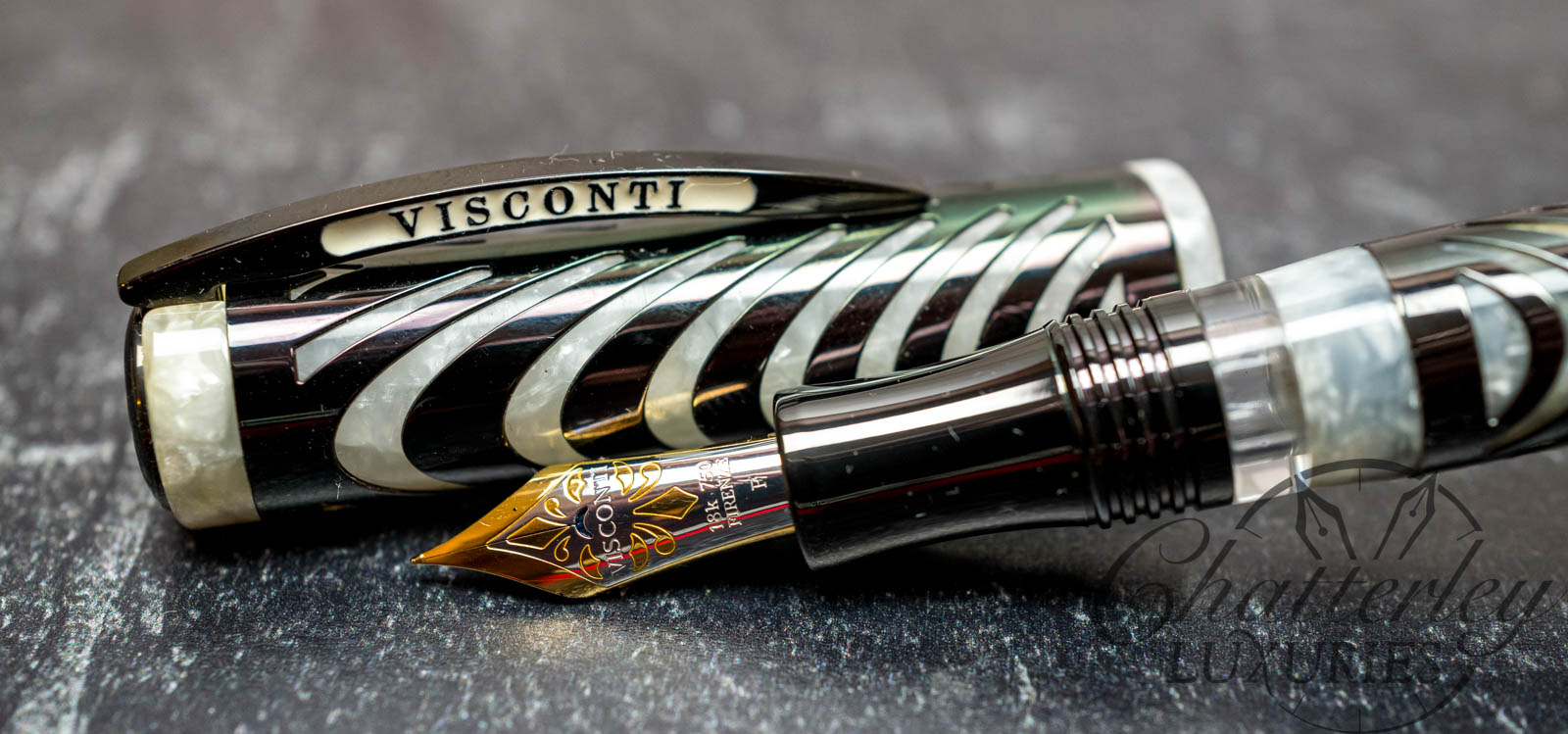 The Ripple is a pure design, an incredible pen from Visconti. The ripple itself is a wave such as that created by a stone falling into a pond, and usually is something invisibly surrounding us. The concept refers to the propogation of water which starts from the center and ripples everywhere to the end.