Visconti Bordeaux Divina Elegance Maxi Fountain Pen
Contact us for our Chatterley Loyalty discount
The Divina, with it's classic spiral shape evoking the nautilus, a symbol of divine proportion, is now made in a rich Bordeaux color with a striking pearlescent effect. Besides knowledge and beauty, this deep red hue represents a strong personality, elegance, curiosity and passion. The body of this pen is accented by strips and sections of solid sterling silver, adding to the elegance and majesty of this new addition.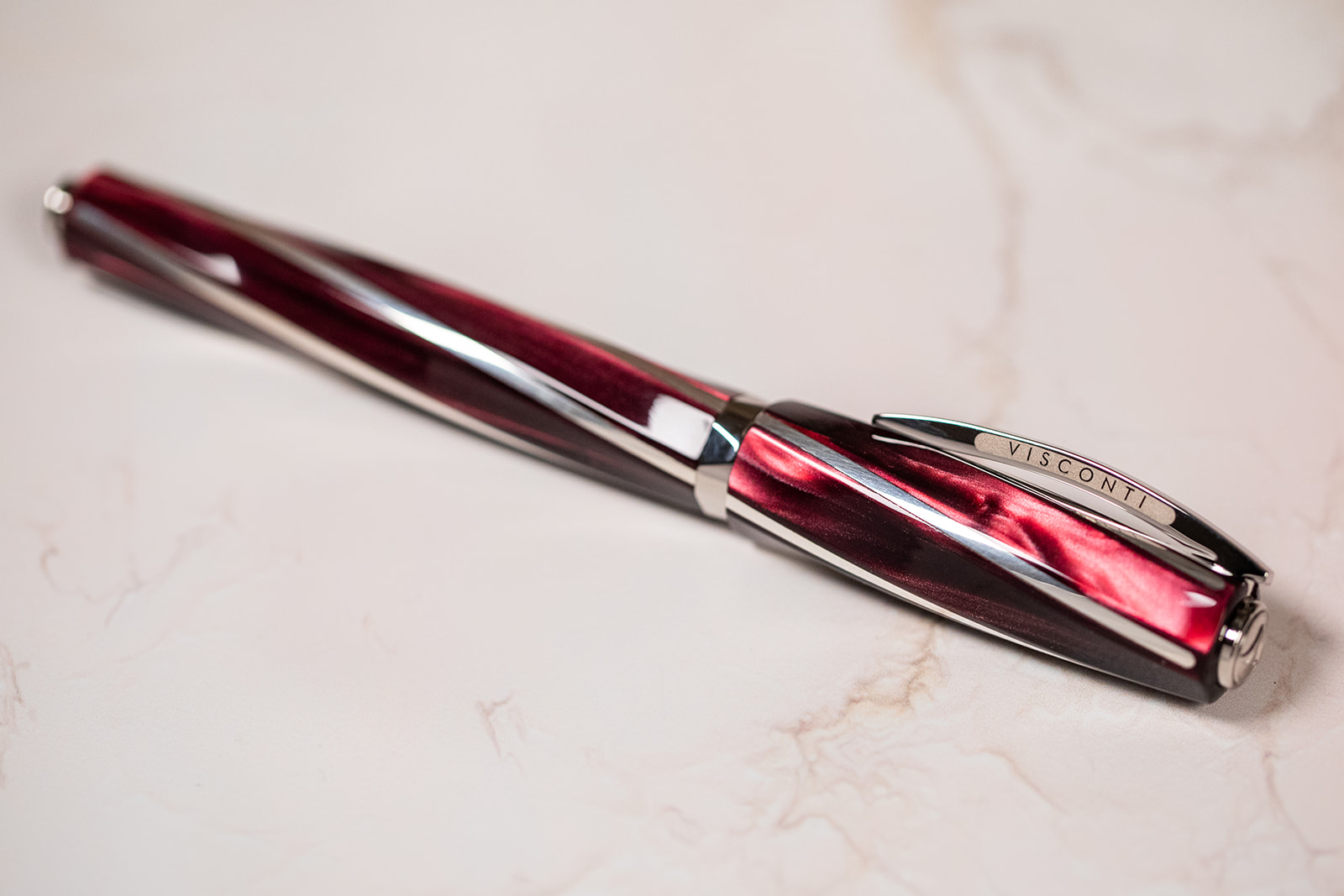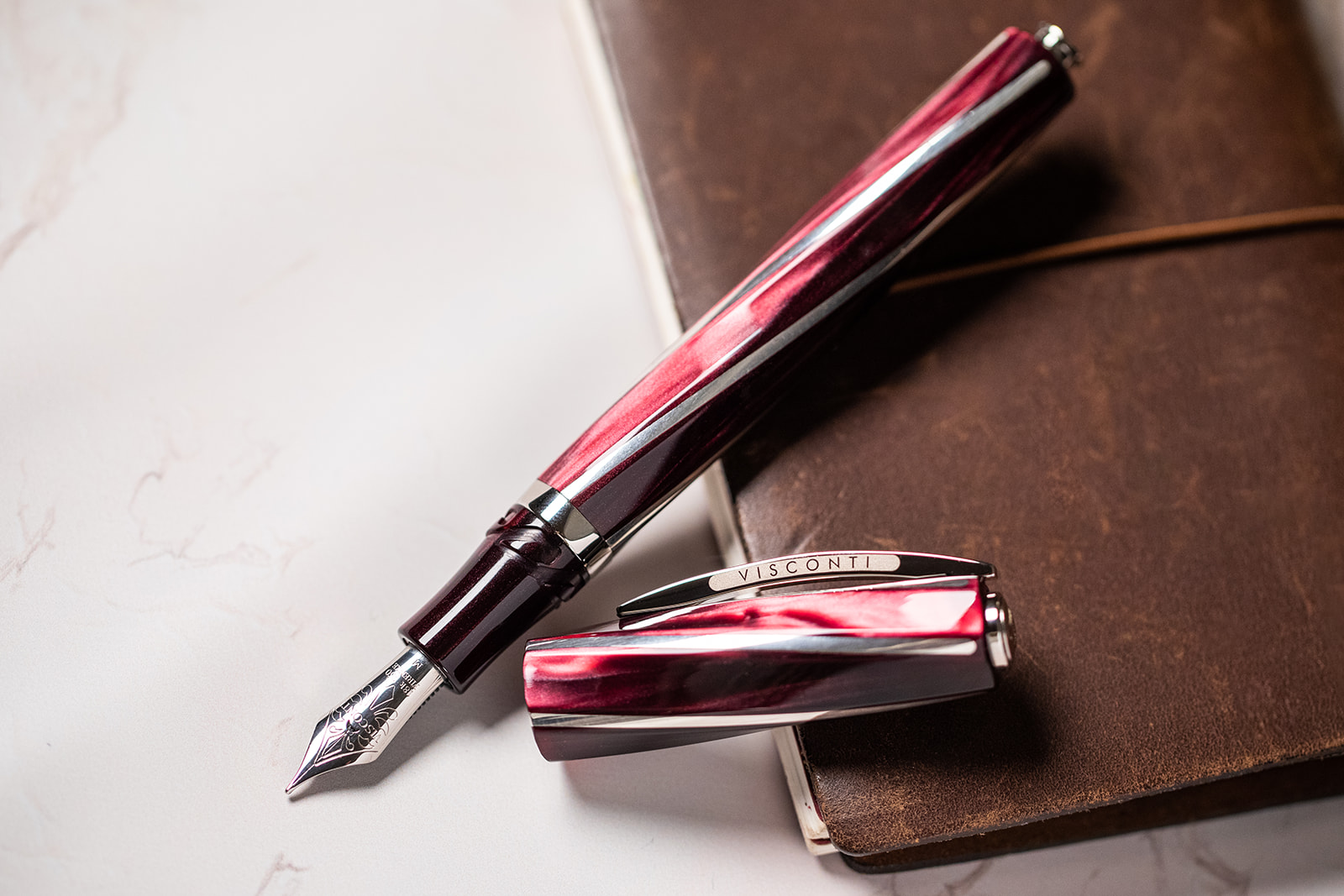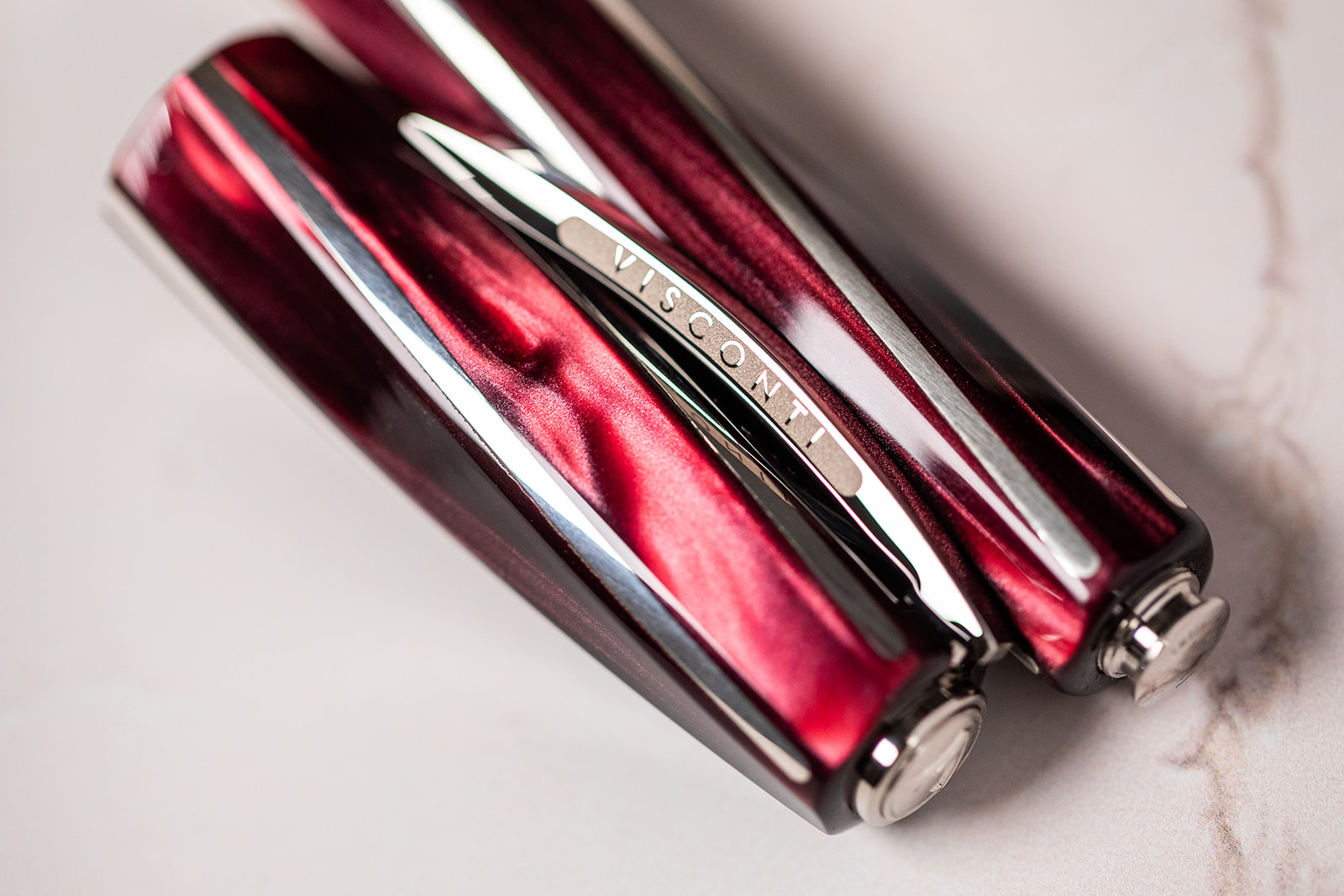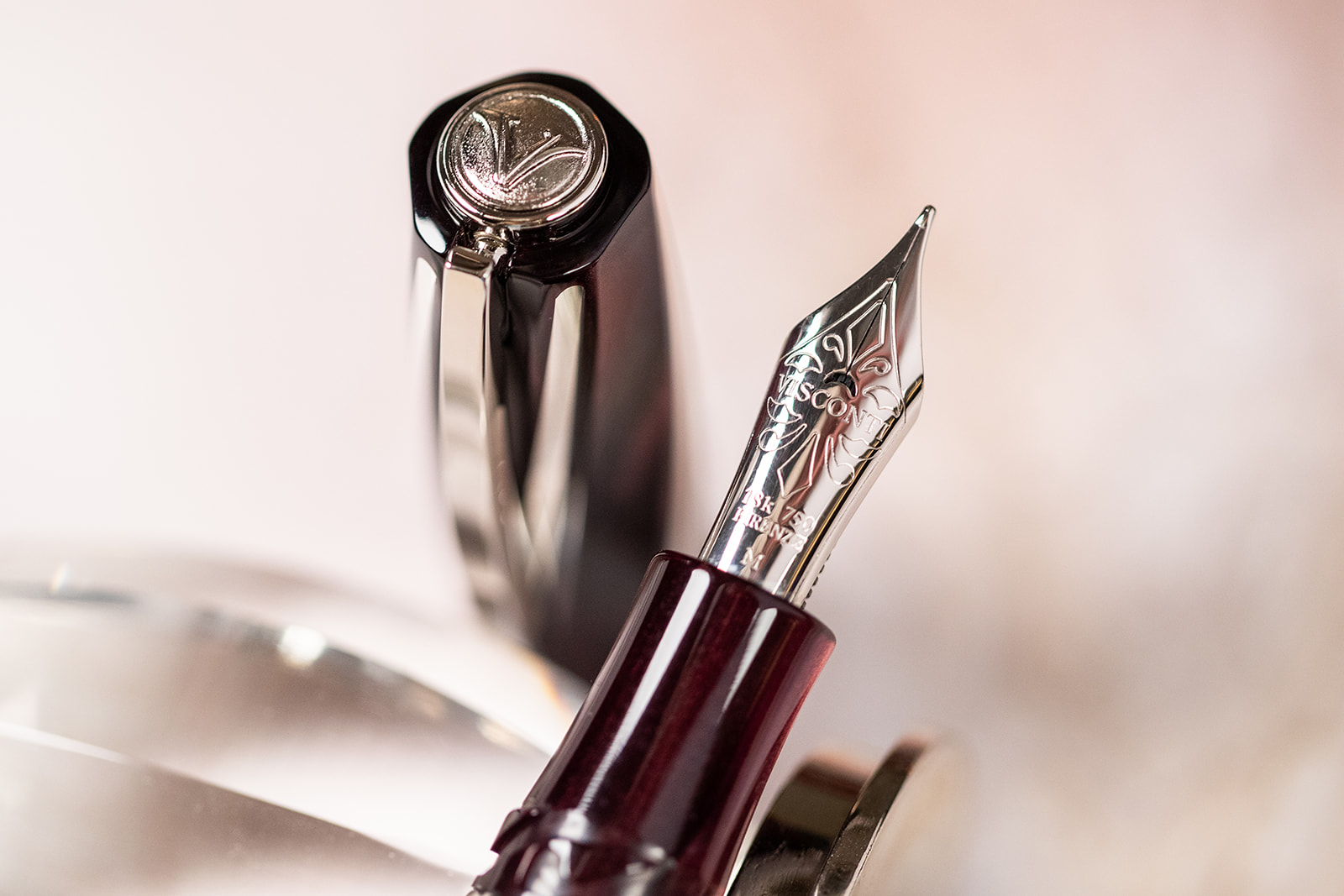 The Divina Elegance Bordeaux fountain pen features Visconti's new in-house 18kt gold nib, available in EF, F, M, B, and Stub widths. The nib is engraved with a more contemporary design, but in keeping with tradition, Visconti continues with a crescent-moon shaped breather hole, a distinctive feature of Visconti's precious nibs.
This Fountain Pen is based on the golden ratio, which according to the classical Greek sculptor Phidias contains the key of knowledge. The number is 1,618 and it corresponds to what is considered a "particularly aesthetic ratio." This ratio occurs repeatedly in nature and in fact it defines the "ideal relation," an arithmetic measure which is enjoyable for the eye, called also "golden mean proportion" or "golden section."
Here is a video of how they make these pens.
MSRP $1295