Visconti-Chatterley City to Southwest Limited Edition Fountain Pen
An exclusive made for Chatterley Luxuries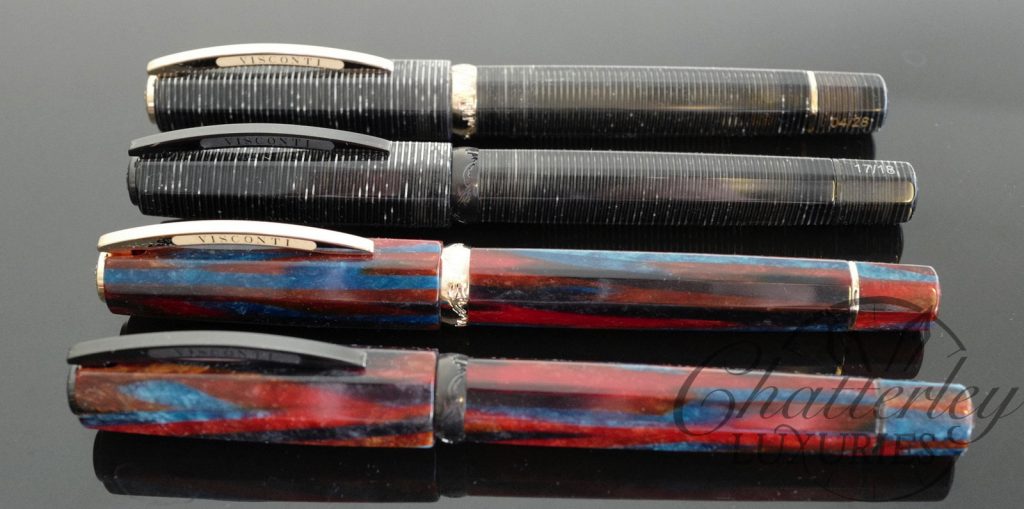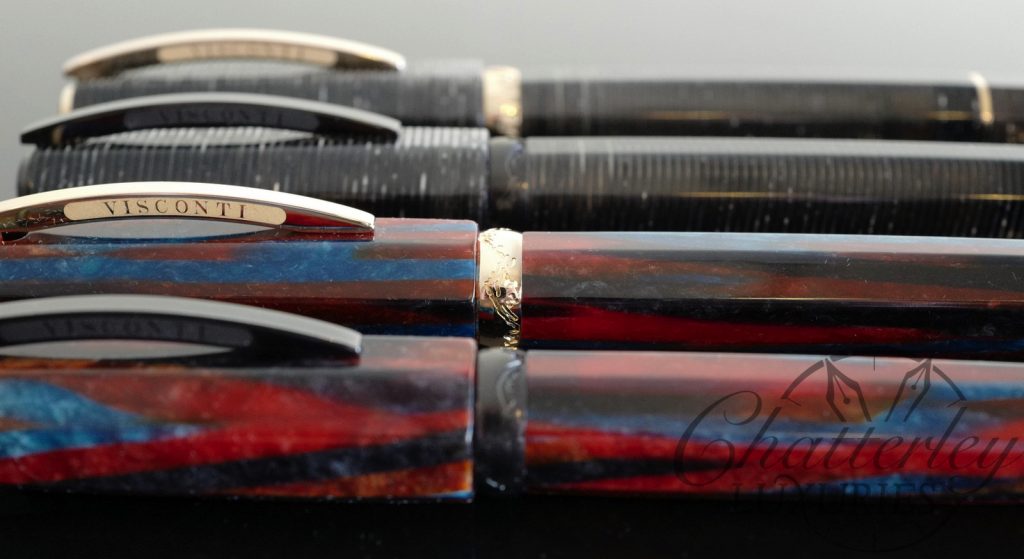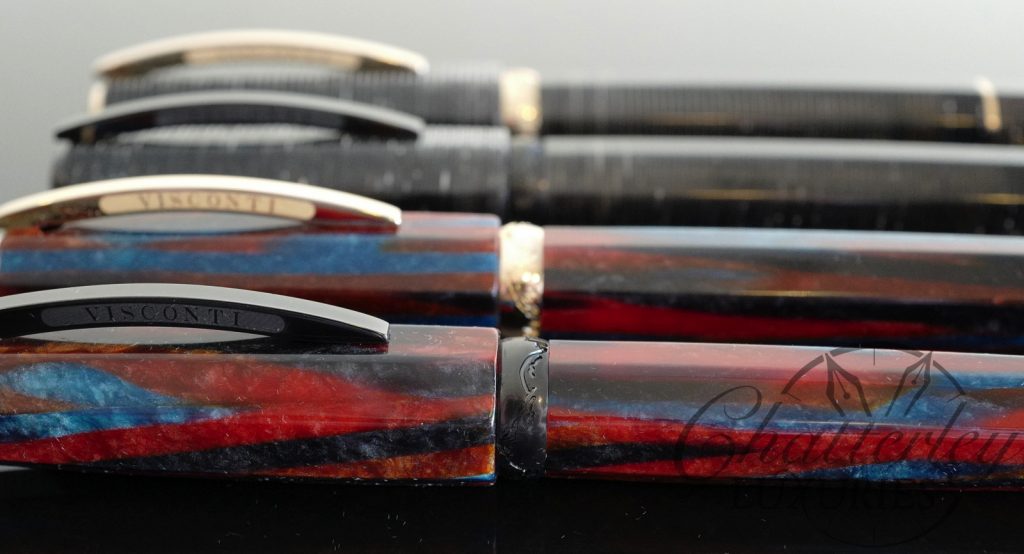 "Chatterley Founders Club" price available. On specific Chatterley Designed, Collaborations or Exclusives we will be offering a special price for anyone who has previously bought any Chatterley Collaboration/exclusives from us. Just email us at info@chatterleyluxuries.com to let us know when and what Chatterley pen you purchased from us to get the Founders Price.
This pen is made from true Celluloid in 2 variations. The Southwest made popular with the Visconti Speakeasy, St Basil and Chatterley "Southwest" Opera Master and the Stacked Celluloid made popular by the Visconti Wall Street. The pen is a limited edition and numbered 1-28 for the Rose Gold version and 1-18 for the DLC version.
Each Celluloid is available in 2 trims. Rose gold and DLC (Diamond Like Coating) Black. DLC is a very strong coating that is hard and will keep its color, hence the name… Hard as a Diamond.
The nib is an 18k Rose Gold, and 18k Gold with DLC Black Coating comes in EF, F, M, Stub.
The Filling System is the popular Visconti Power Filler.
The Celluloids-Celluloid has become a rare commodity. No new celluloid is being made anymore because the minimums, cost and time to cure makes it almost impossible to create new designs. Plus on top of that its highly flammable when its being turned and curing, so its illegal to produce in many countries. Its completely safe in the final product, so no need to worry unless you of course put a lighter to it… 🙂
Southwest-The celluloid has blues, reds and brown rust colors. It has a reminiscence feel of the southwest.
-DLC Trim (ONLY 2 LEFT OF THIS VERSION)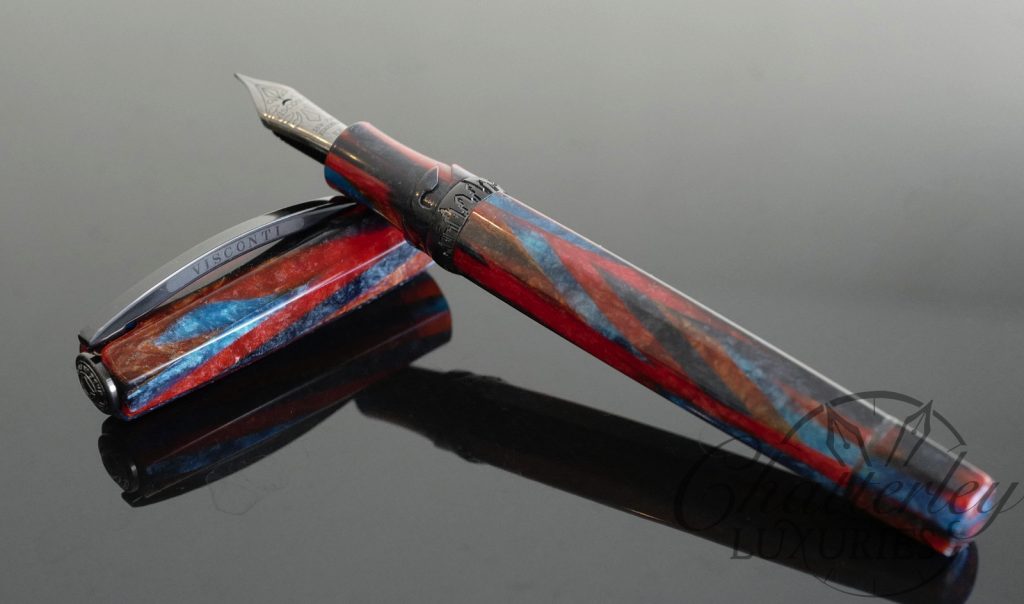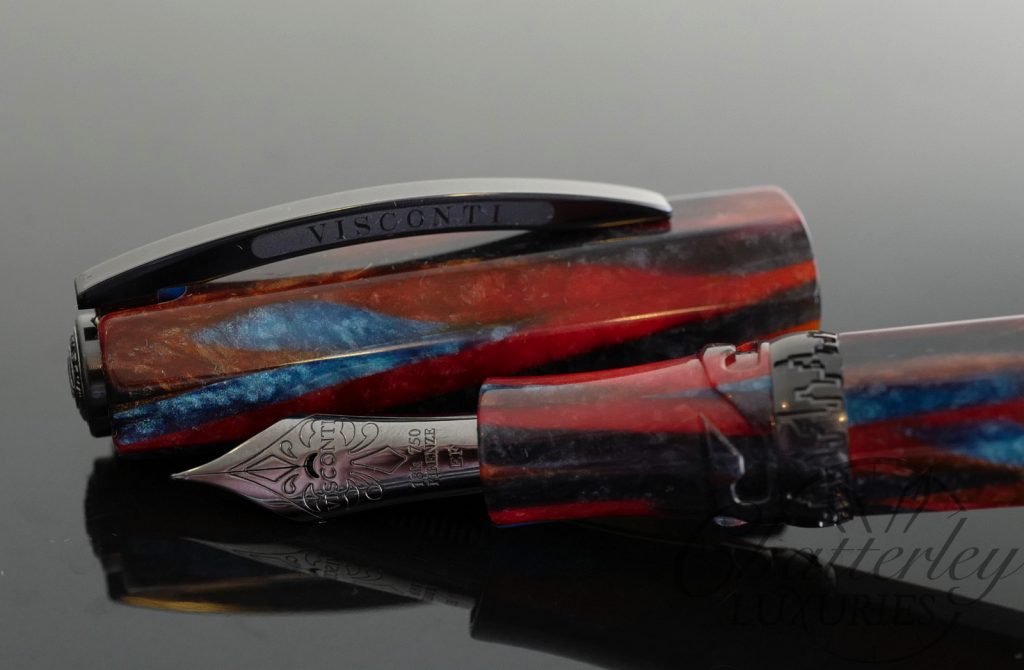 -Rose Gold Trim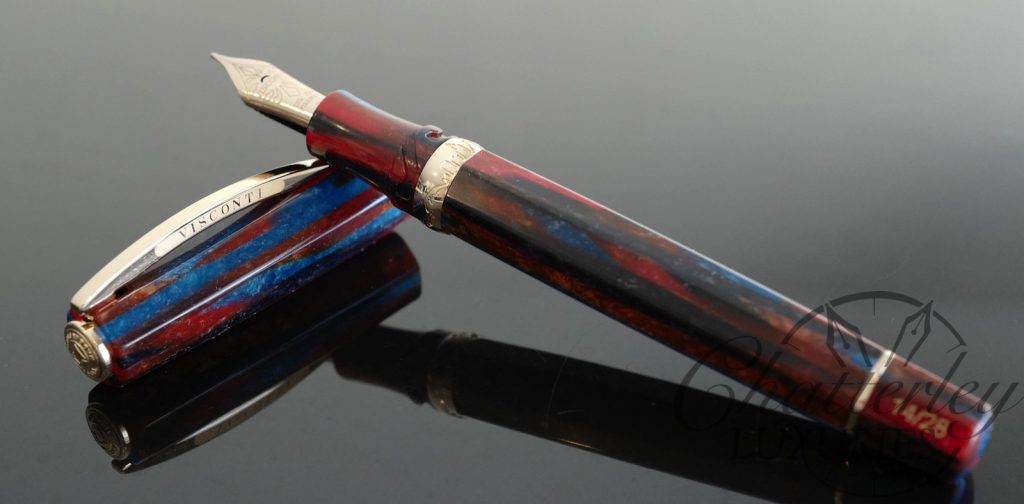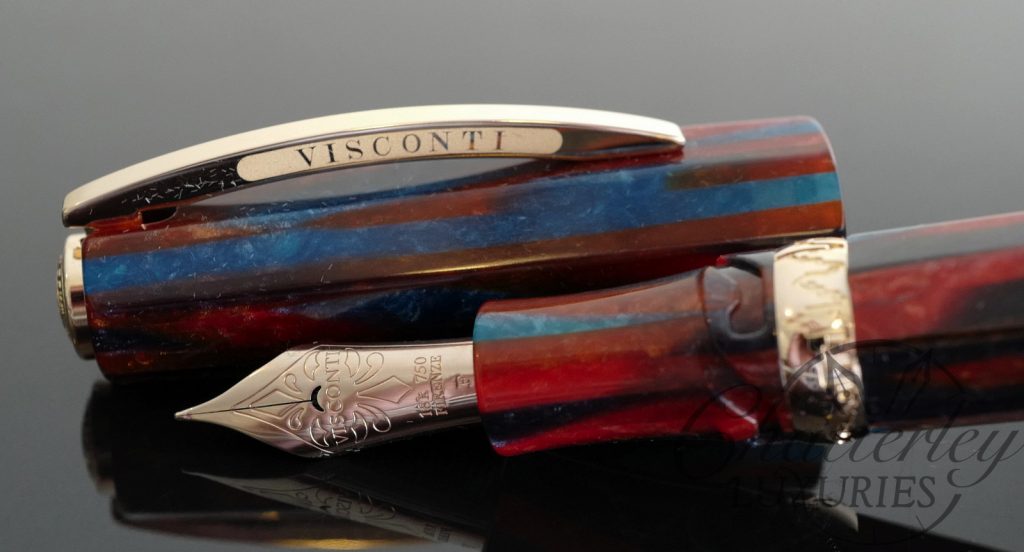 City-The City Celluloid is the Stacked Grey Celluloid and gives the feel of the City lights.
-DLC Trim (SOLD OUT)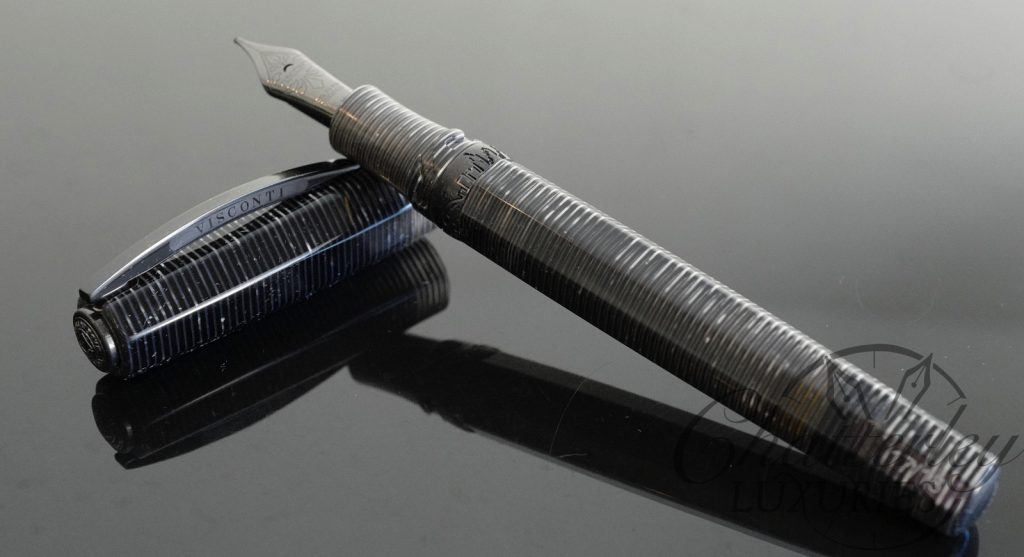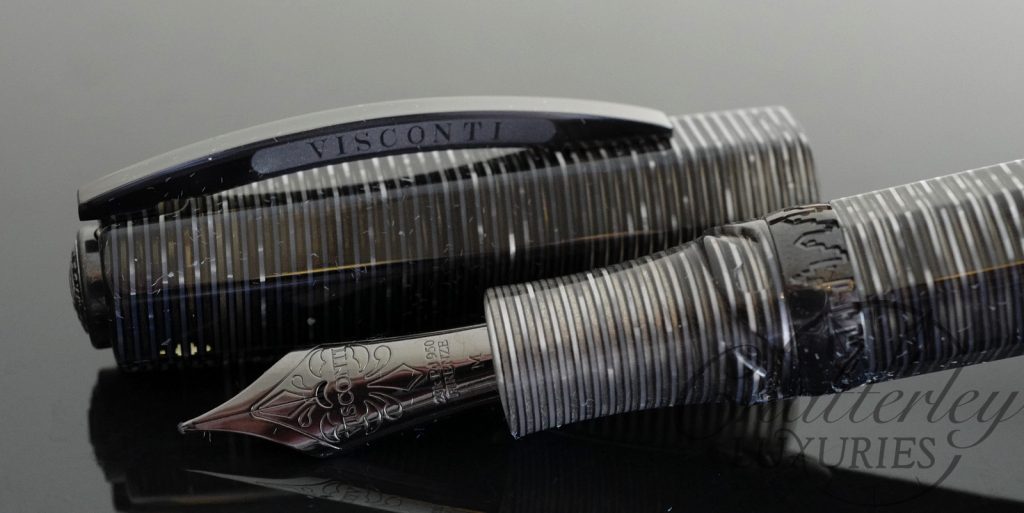 -Rose Gold Trim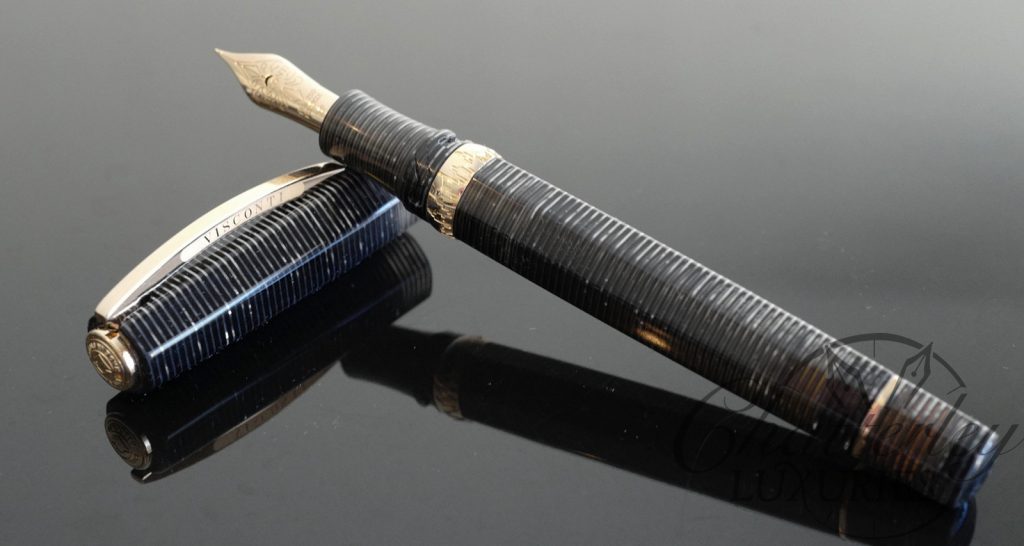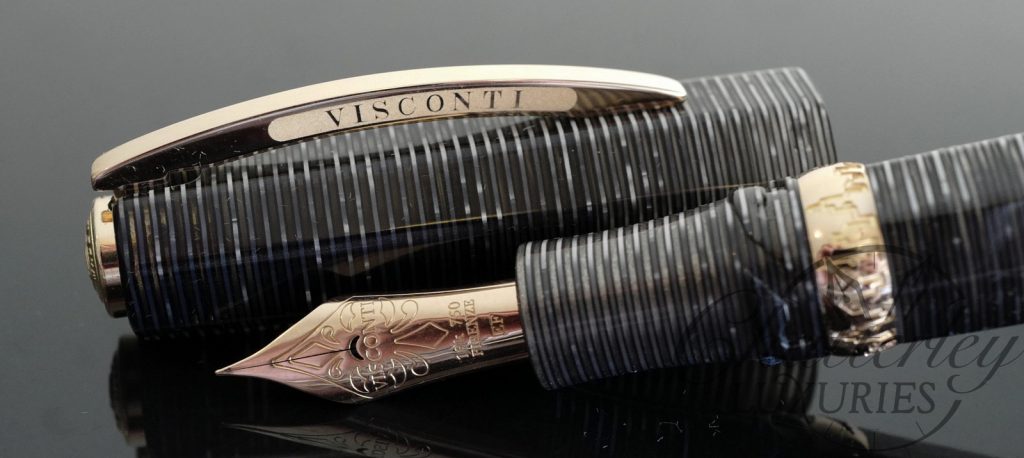 The pen is a Faceted model and has an engraving on the body ring that shows a Cityscape that flows into a Mountain scape with a small cactus to represent the Southwest.
Below is also the original sketch by Bryant for the ring.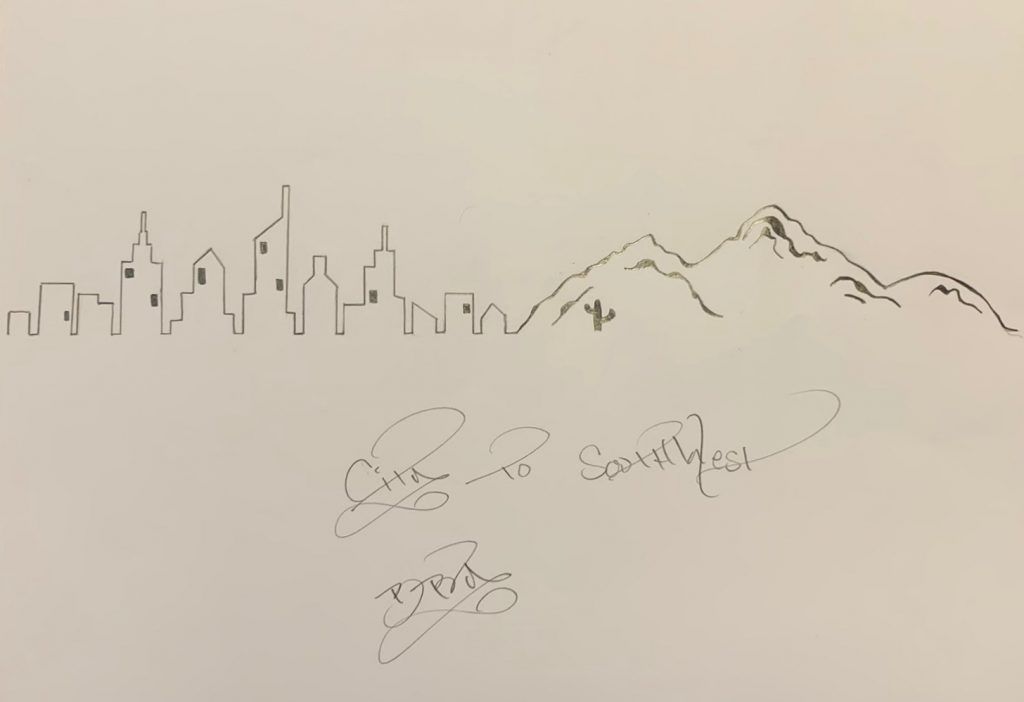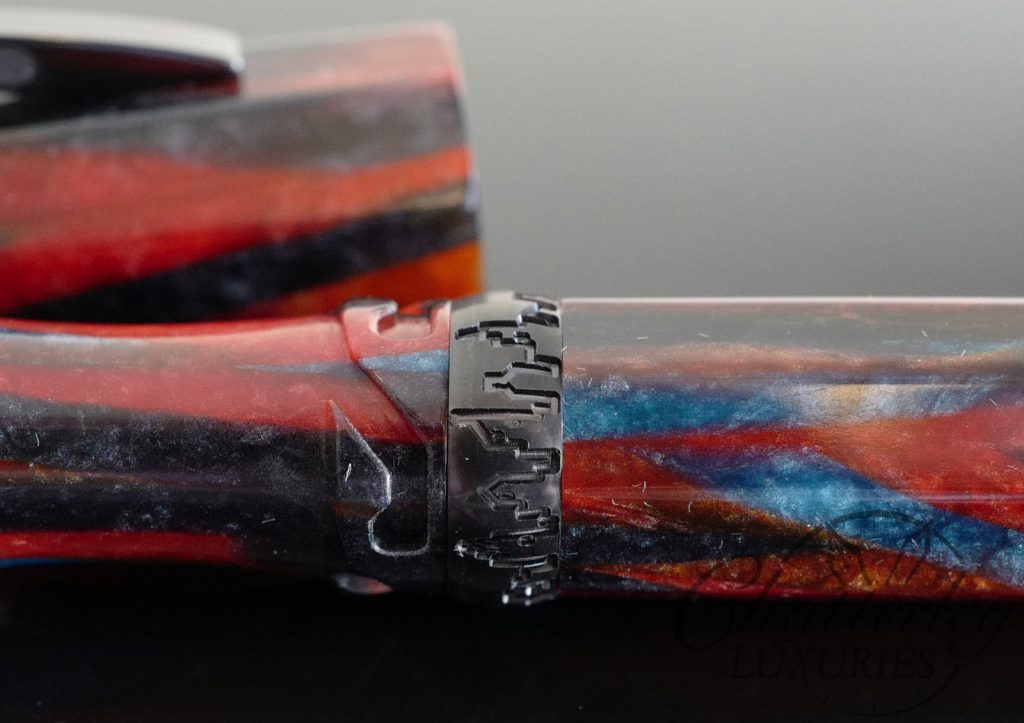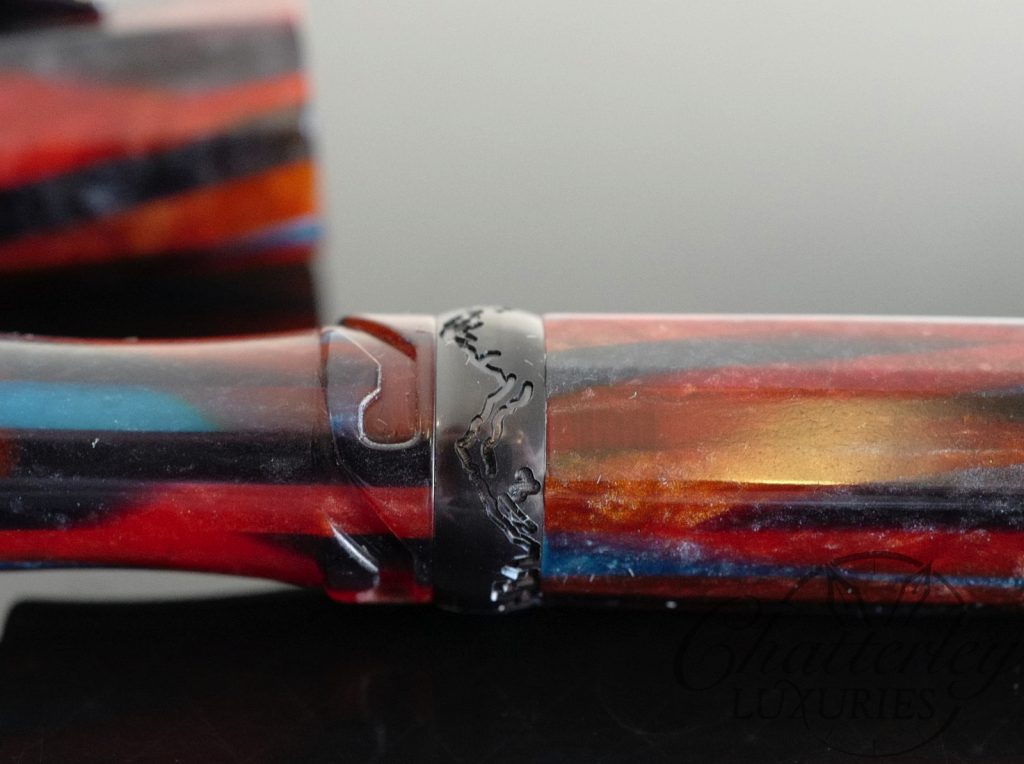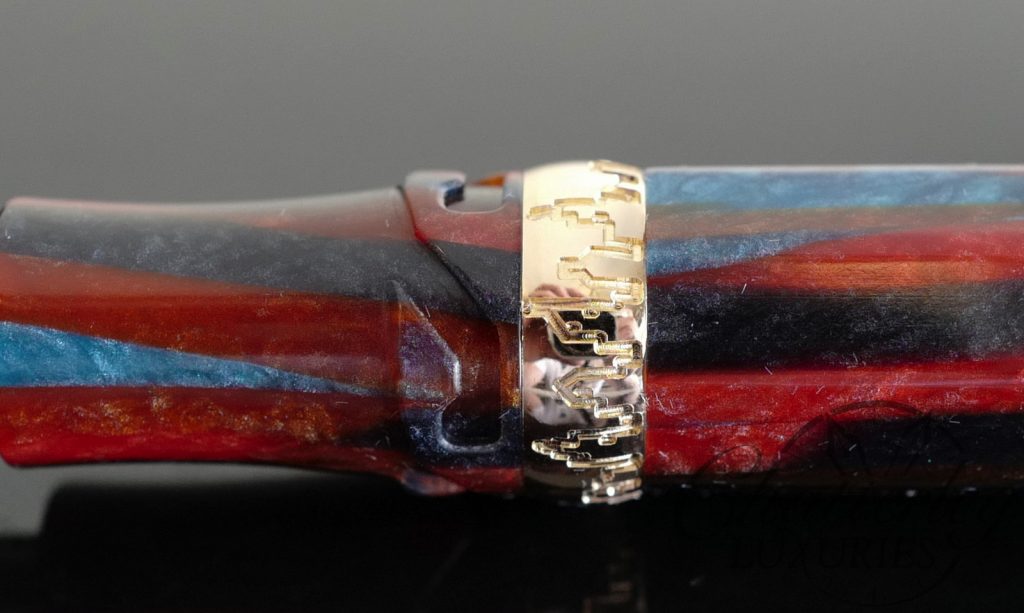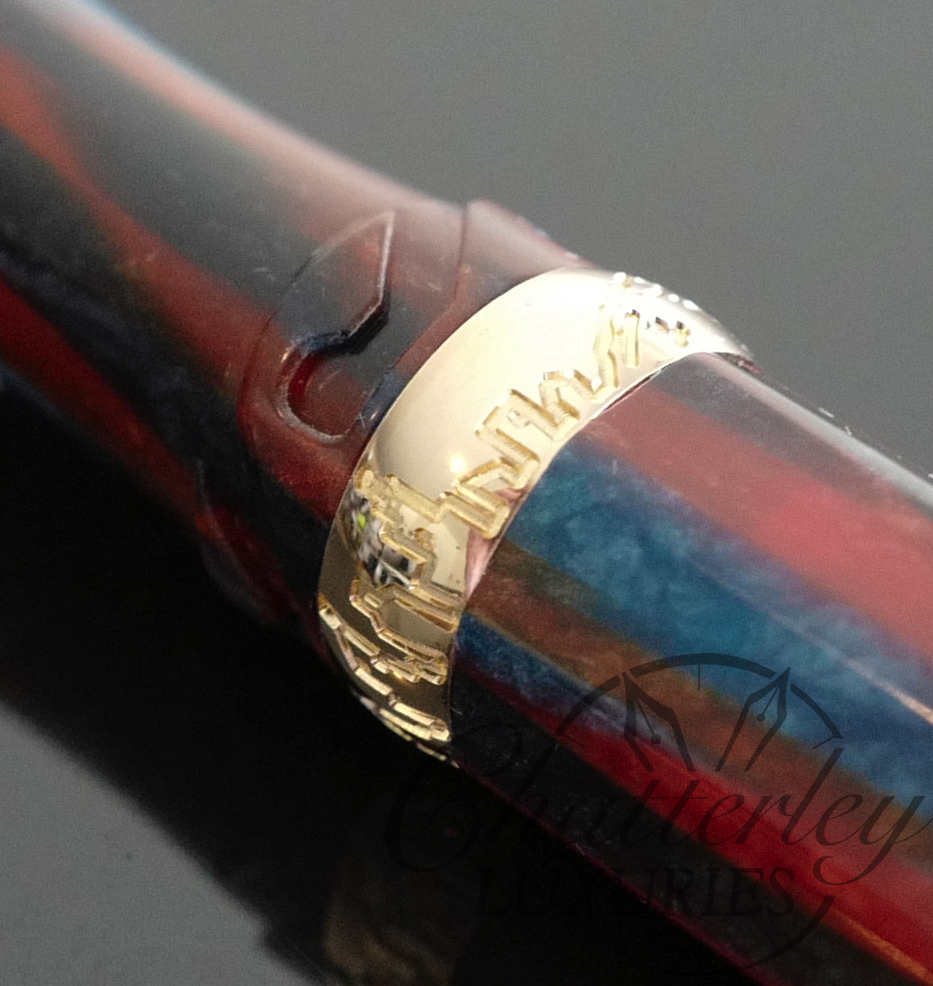 -Celluloid-2 Versions (Southwest and City)
-Trim-Rose Gold or DLC Black
-Limited Edition-28 pens in Rose Gold in Both Celluloids and 18 pens in Black DLC in Both Celluloids
-Power Filler
-18k Gold nib