Visconti Empire Overlay Limited Edition Fountain Pen and Ball Point set
This pen set is brand new out of our safe. Its complete with box and papers. It has one of the most elegant overlays done by Visconti.
The Fountain Pen has a Platinum nib. When these pens were first released, they announced them coming with Platinum nibs, but when they came to the US  they arrived with 18k gold nibs. It is thought that only a handful of them were actually made with Platinum nibs.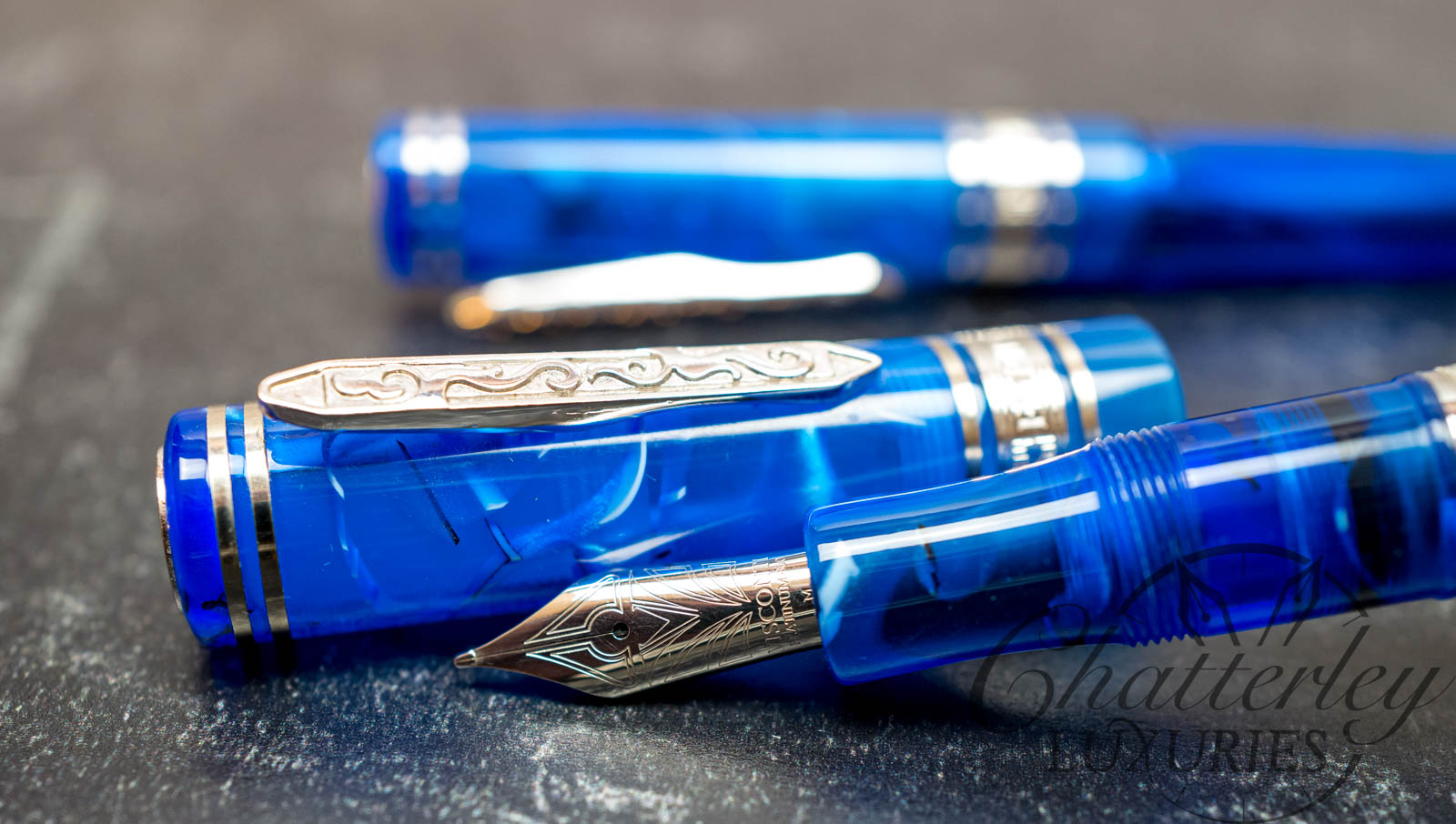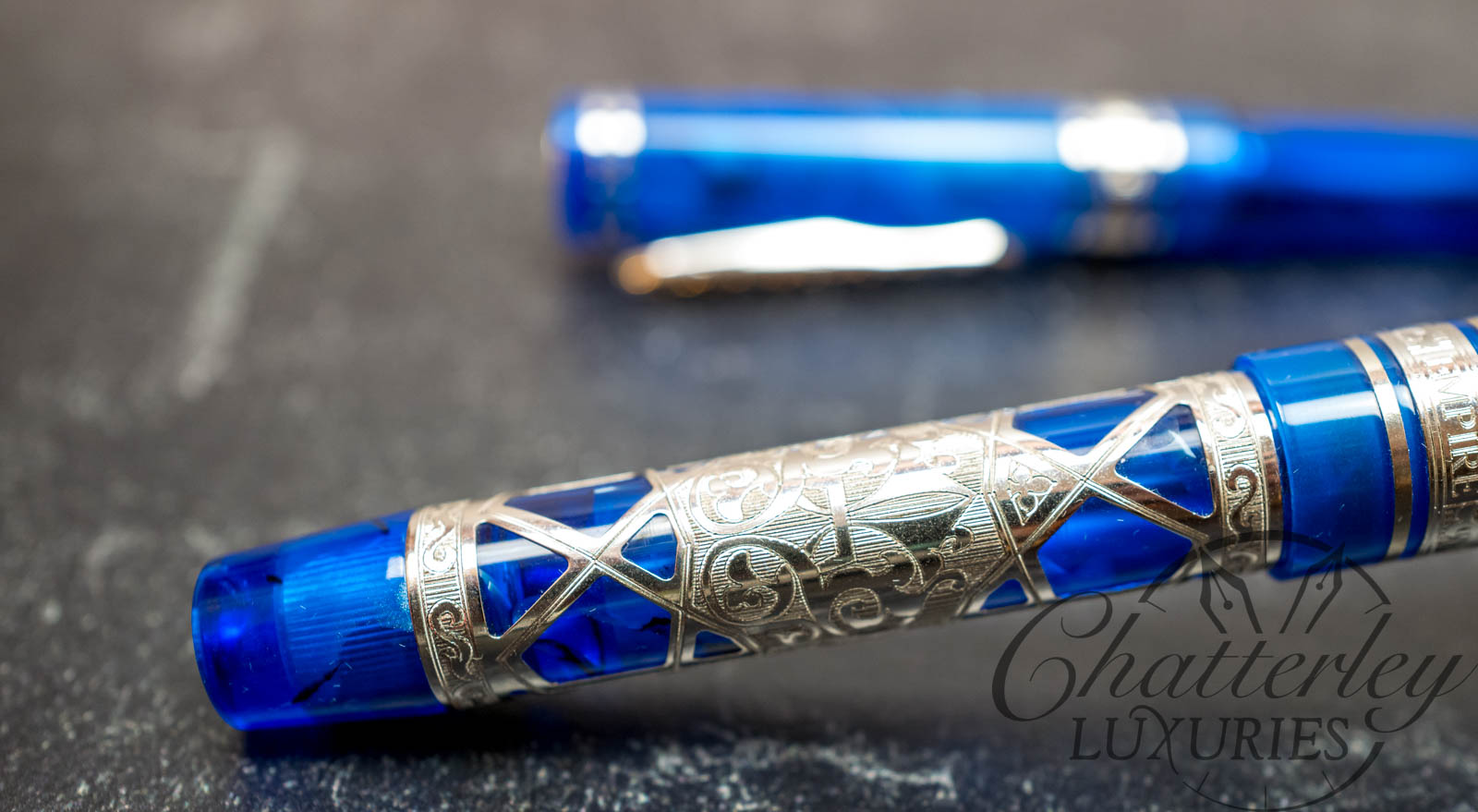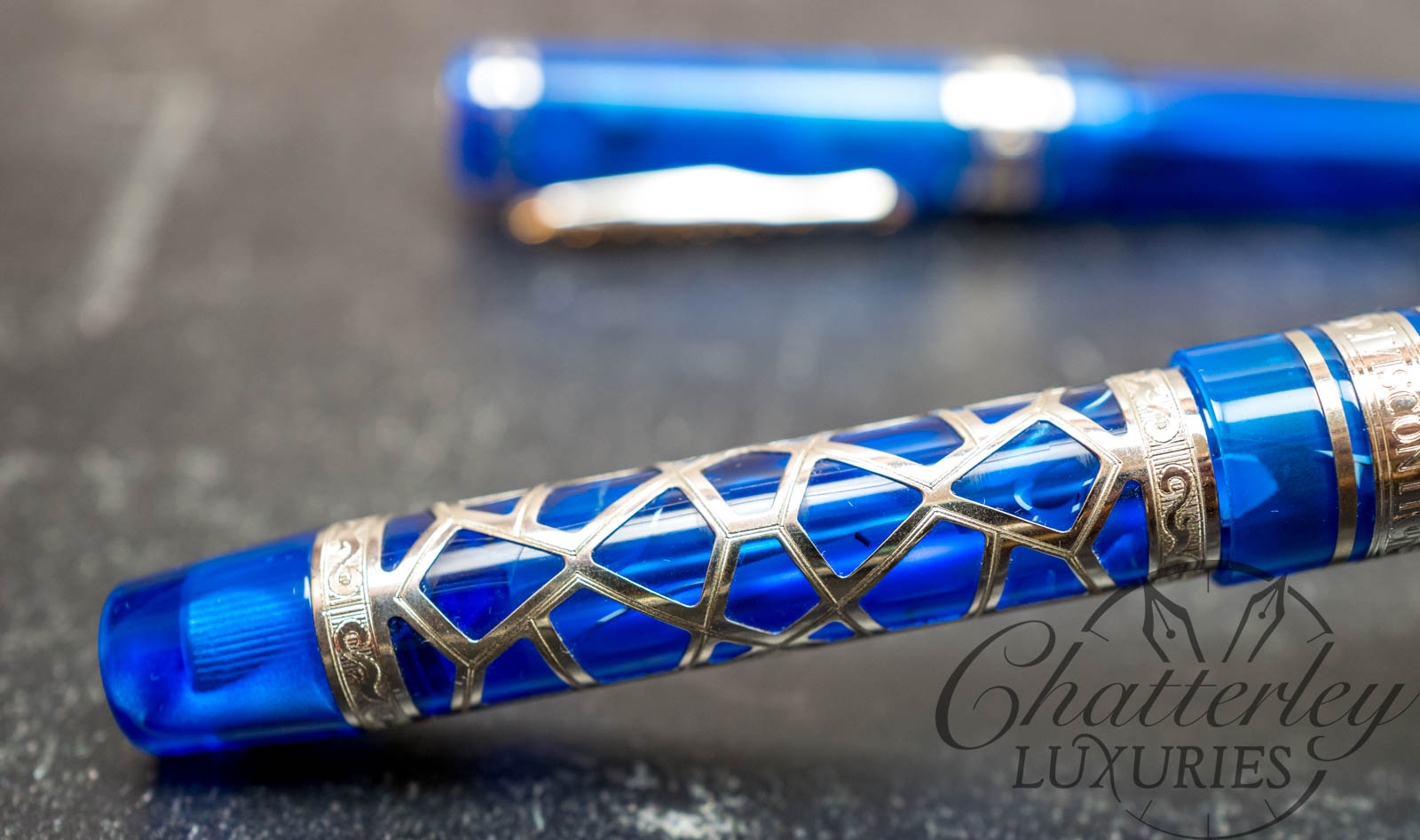 Visconti is pleased to present the new Empire fountain pen, an instrument that, at the same time, combines beauty, elegance, and technique.
Manufactured in an astonishing translucent imperial blue with unique mother of pearl accents, this instrument was created in a limited addition of 500 pens in a platinum plated edition.
The filling system is the famous "Double Reservoir Power Filler" and due to the translucent material, the level of the ink, is visible in both reservoirs. A matching ballpoint is the perfect complement to this writing masterpiece.
The pen features a solid platinum nib, Medium in size, the first in the history of writing. This unique nib and other features makes this limited edition extremely attractive to pen connoisseurs worldwide.