Visconti European Constitution Limited Edition Fountain Pen
This pen is pre-owned, and in perfect condition.  It comes complete with a Standard Visconti box, box has a little wear, but no papers.  It is equipped with an 18kt Medium nib.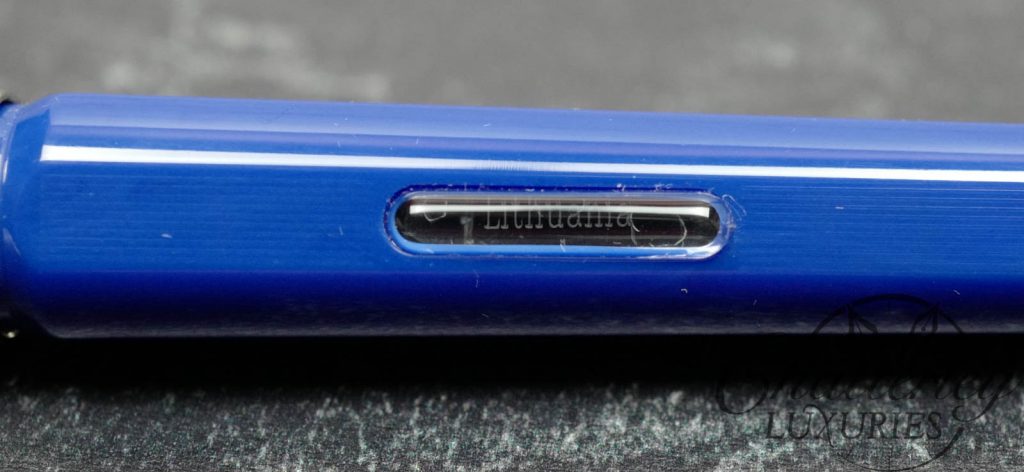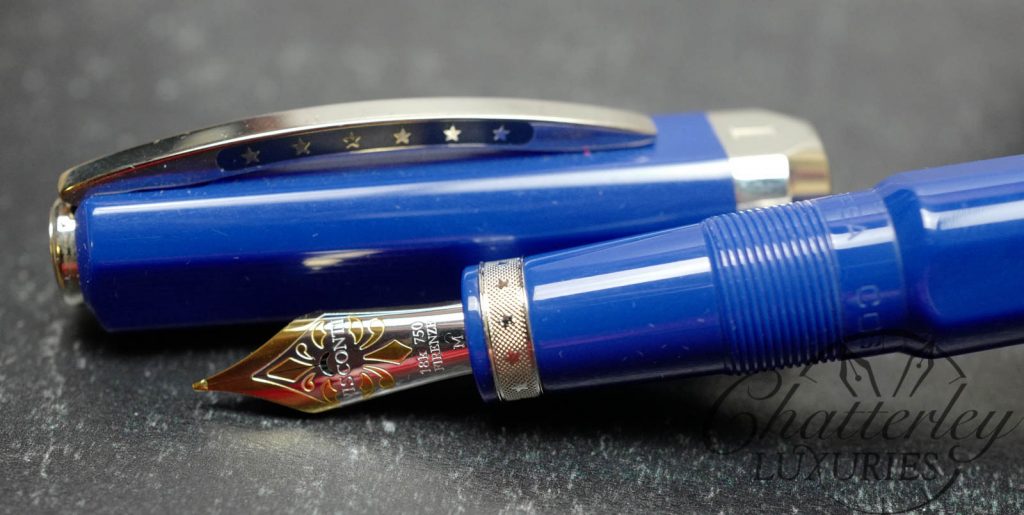 Visconti was commissioned to create this pen by the Italian Government to present to all signatories of the European Constitution Treaty that was signed in Rome on 29 October 2004. The vegetal resin used in producing the pen was made in the same color as the flag of the European Union (EU). All metal parts are rhodium plated. The rhodium and blue lacquered clip carries the twelve stars of the European flag and the four sides of the cap ring are engraved with Roman numbers to symbolize the four chapters of the European Constitution.
The pen, with an 18kt gold nib, is produced in a limited edition of 1,200 pieces. This pen features a built in cartridge convertor filling system, and a window on the barrel that shows all the countries that signed the treaty. The names of the countries can be seen by rotating the knob on the bottom of the pen.