Visconti Fountain Pen Limited Edition Urushi Silver Fountain Pen
This pen is like new and comes with a two toned 23k Palladium Medium nib. It comes with box and papers.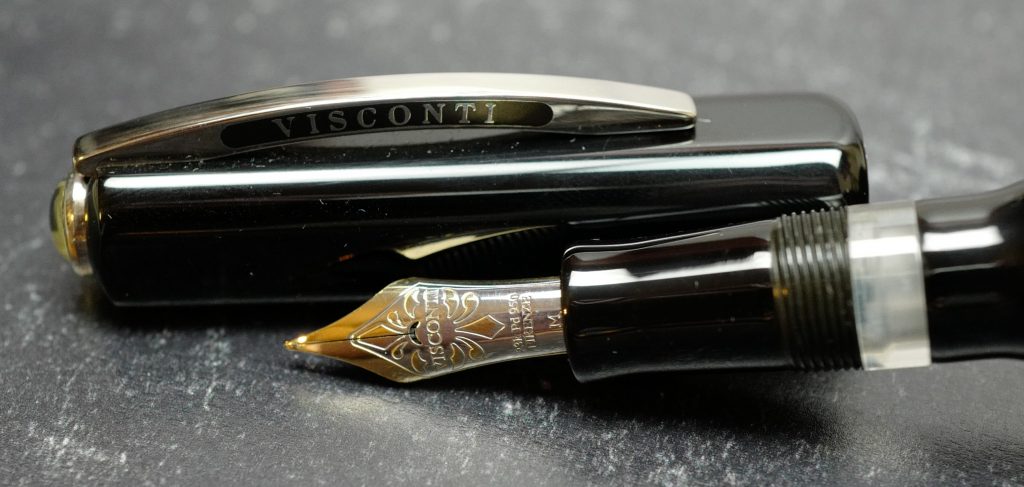 For Viscontis 25th Anniversary, they have released 25 Fountain Pens with Black Urushi in 3 trims. Yellow Gold, Silver and Rose Gold. This is the Silver Version.
The pen uses a Double Reservoir Power Filler and the 23k Palladium nib.
MSRP on this pen is $1700. Stock was VERY limited on this pen when it was released and now are very hard to find.