Visconti Homo Sapiens Traveling Inkwell
Visconti is pleased to announce the launch of a new luxury traveling inkwell hand-crafted from Mt. Etna lava rock and completed with solid bronze trims, the new Homo Sapiens Traveling Inkwell.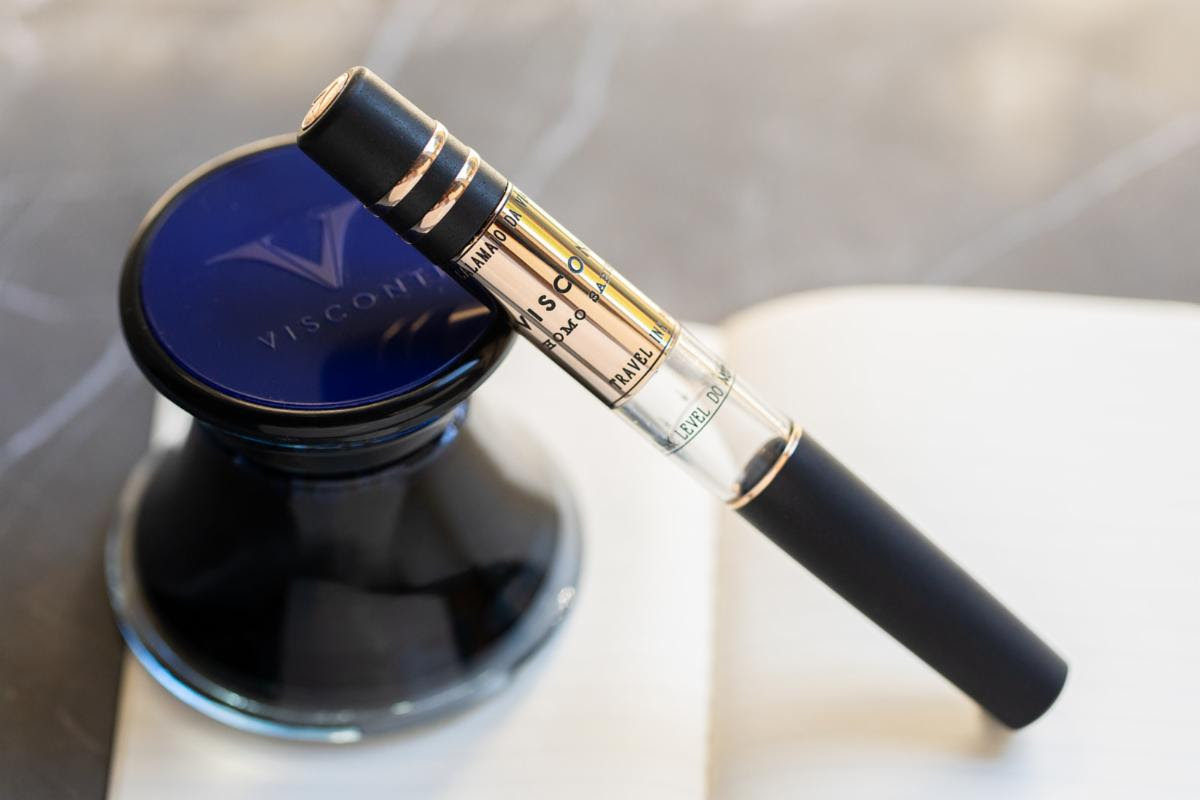 Originally designed in 1997, the traveling
inkwell
allows the user to fill the reservoir of most piston-filling fountain pens in an easier, cleaner, more efficient and satisfying way.
The
inkwell
, specially designed to refill fountain pens during travel, is made of volcanic lava powder from Mount Etna and resin. The metal fittings are in bronze and engraved in house by Visconti's craftsmen.
Homo Sapiens Traveling
Inkwell
$285.00
Capacity: 5ml
Material: Lava Rock
Trims: Bronze
Closure: Press Lock