Visconti Kaleido Voyager Rosso Tramonto Fountain Pen
This pen has been lovingly used.  It is equipped with an 18k Medium nib.  It does come with an inner box and papers.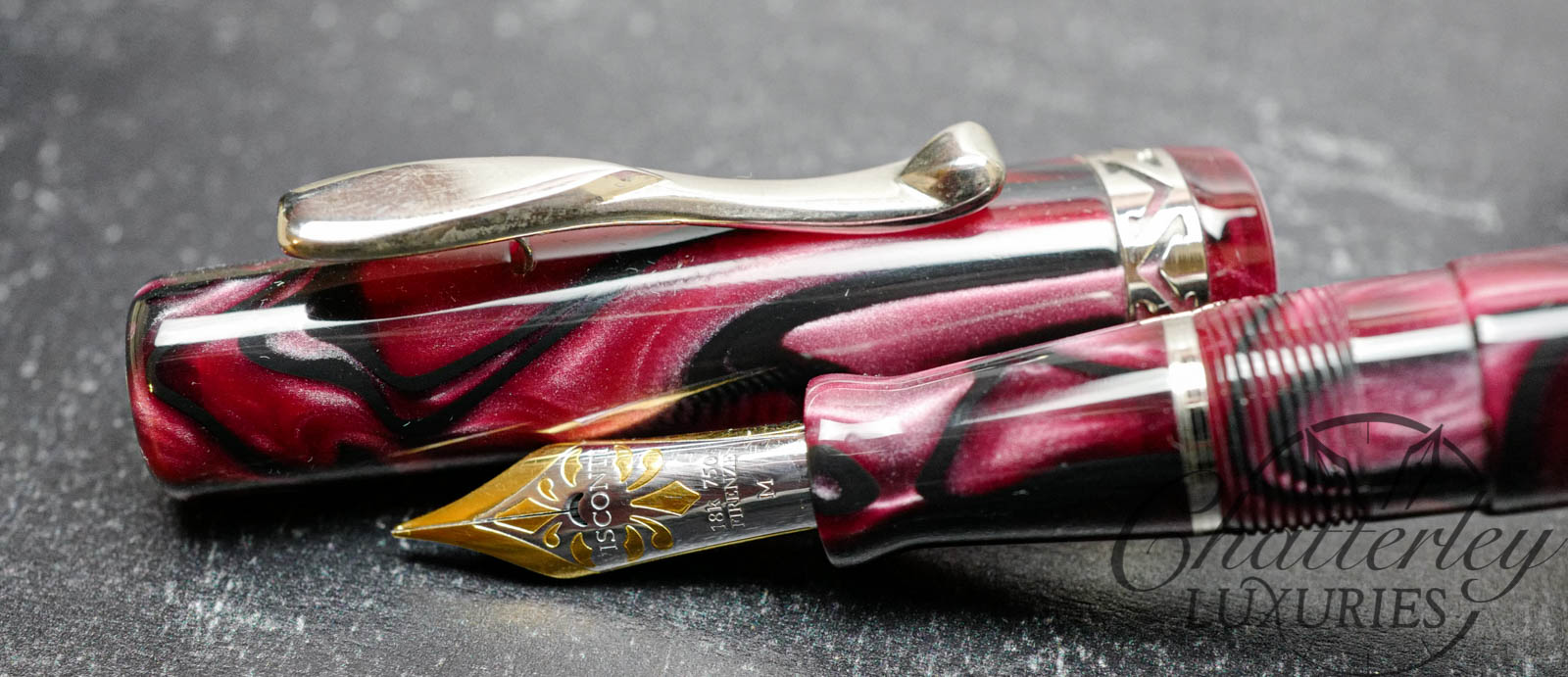 The pen is part of the original Voyager Kaleido series of pens, produced from circa 2000 and discontinued in circa 2010. The body is hand-crafted from Visconti's proprietary Acryloid, a combination of acrylic resin and natural celluloid, which has an attractive swirl or "Kaleido" texture. Cartridge/converter fill, with premium screw-in converter supplied. Silver-plated trim, with Visconti's famous Voyager clip.