Visconti Limited Edition La Bibbia Jewish Bible Fountain Pen
This pen in pre-owned, but like new with box and papers. It has an 18kt Fine nib.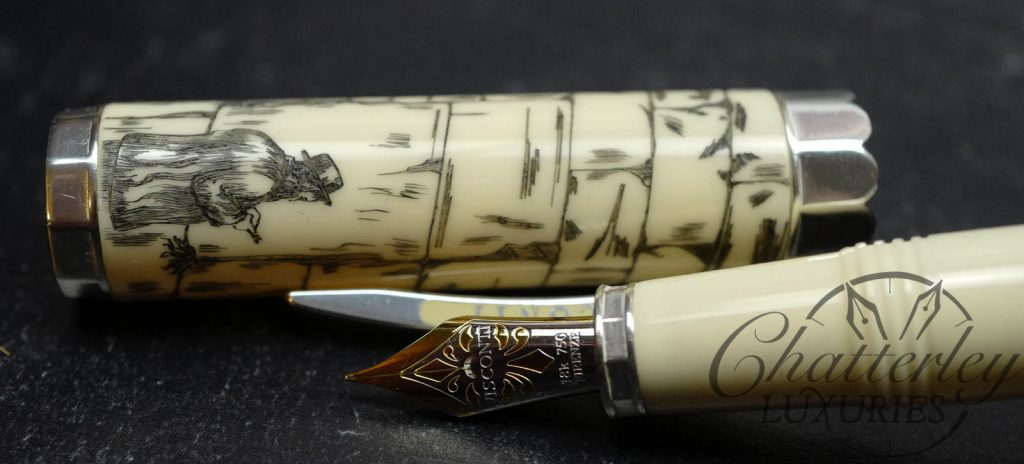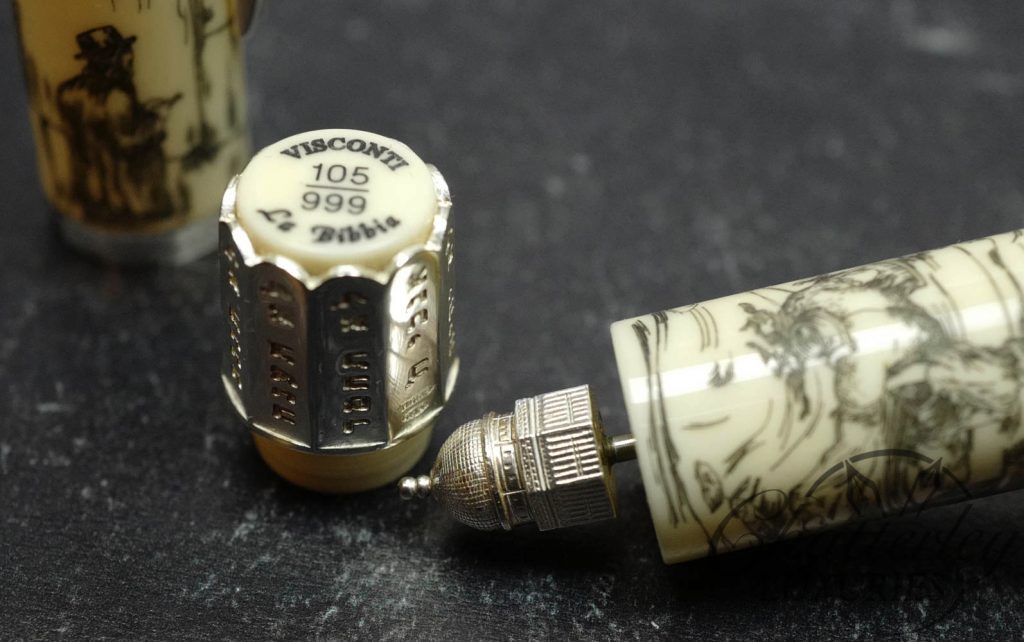 The Jewish Bible fountain pen by Visconti is hand-turned from a single piece of ivory colored resin with the cap having the same dimensions as the body.
On the body, Visconti artist, Claudio Mazzi,  has represented the story of the Old Testament according to its most significant scenes: Adam and Eve, Noah's Ark, David and Goliath, Abraham and Isaac, Moses and the 10 commandments. While on the cap we find The Prayer in front of the wailing wall, a very important spiritual moment.
The head and blind cap, with their 10 lateral facets, remind us of the 10 commandments. Their form and the engraving in Hebrew on the blind cap recall the two stone tablets.
The Temple, so sacred to the Jewish people, is hidden inside the blind cap and has the function of activating the Power Filler.
Limited to 999 fountain pens worldwide.  This pen is equipped with a 23k palladium nib available in EF, F, M, B, BB and Stub.
MSRP $3400