Visconti Opera Giorgio Fedon 1919 Fountain Pen
This pen is lovingly used and does not come with box or papers.  It is equipped with a 14kt Medium nib.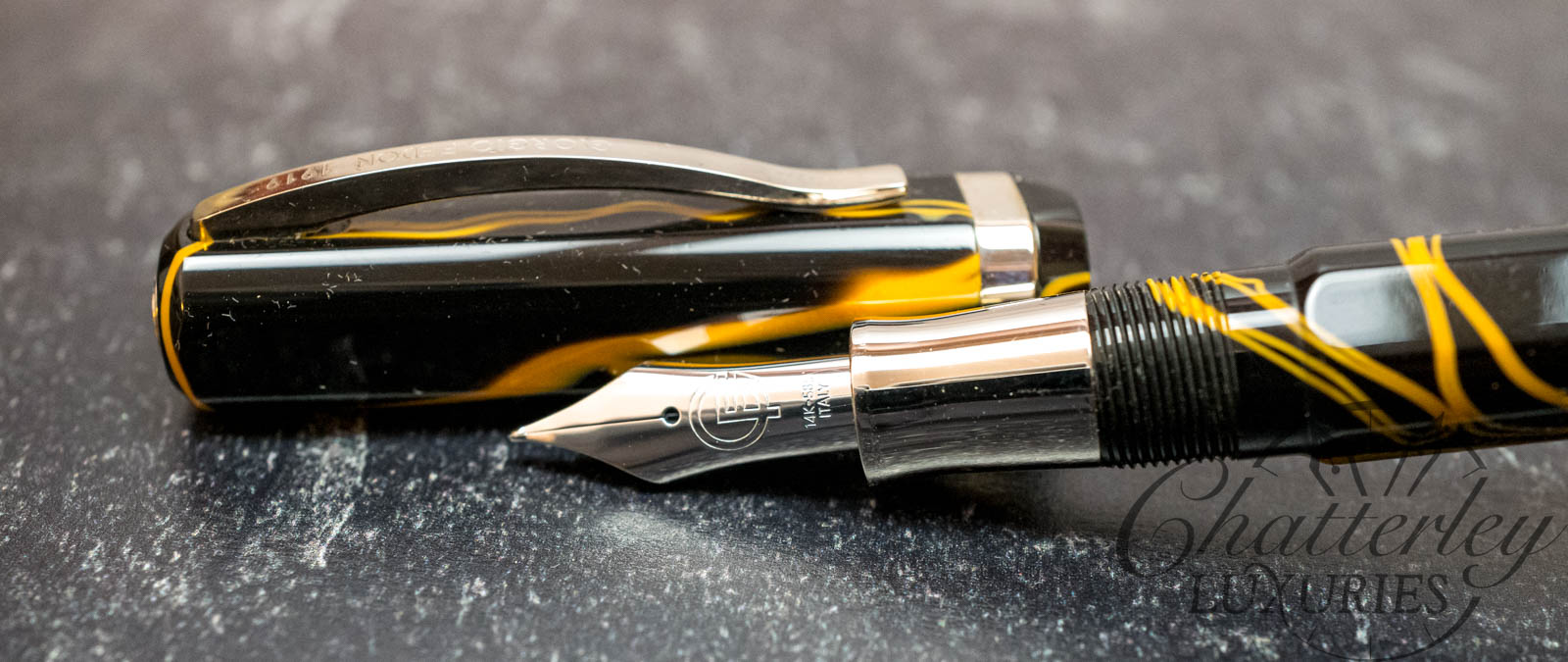 Visconti Opera Giorgio Fedon 1919 Magma Fountain Pen.  This was made for the Italian leather company by Visconti in Florence. The pen is a variant of the Opera series. It is most similar to the Opera Club, except the clip and nib are marked with Giorgio Fedon markings. The clip is a different design as well, a more fluid affair than the Opera pens with an upcurve at the end. Also the blind cap is in matching resin instead of metal as in the Opera Club. The resin is a deep black with a brilliant orange celluloid ribbon throughout.