Visconti Ponte Vecchio Challenge Golf Limited Edition Fountain Pen
This pen is pre-owned, but like new and comes with a Visconti box. It has an 18k Broad nib.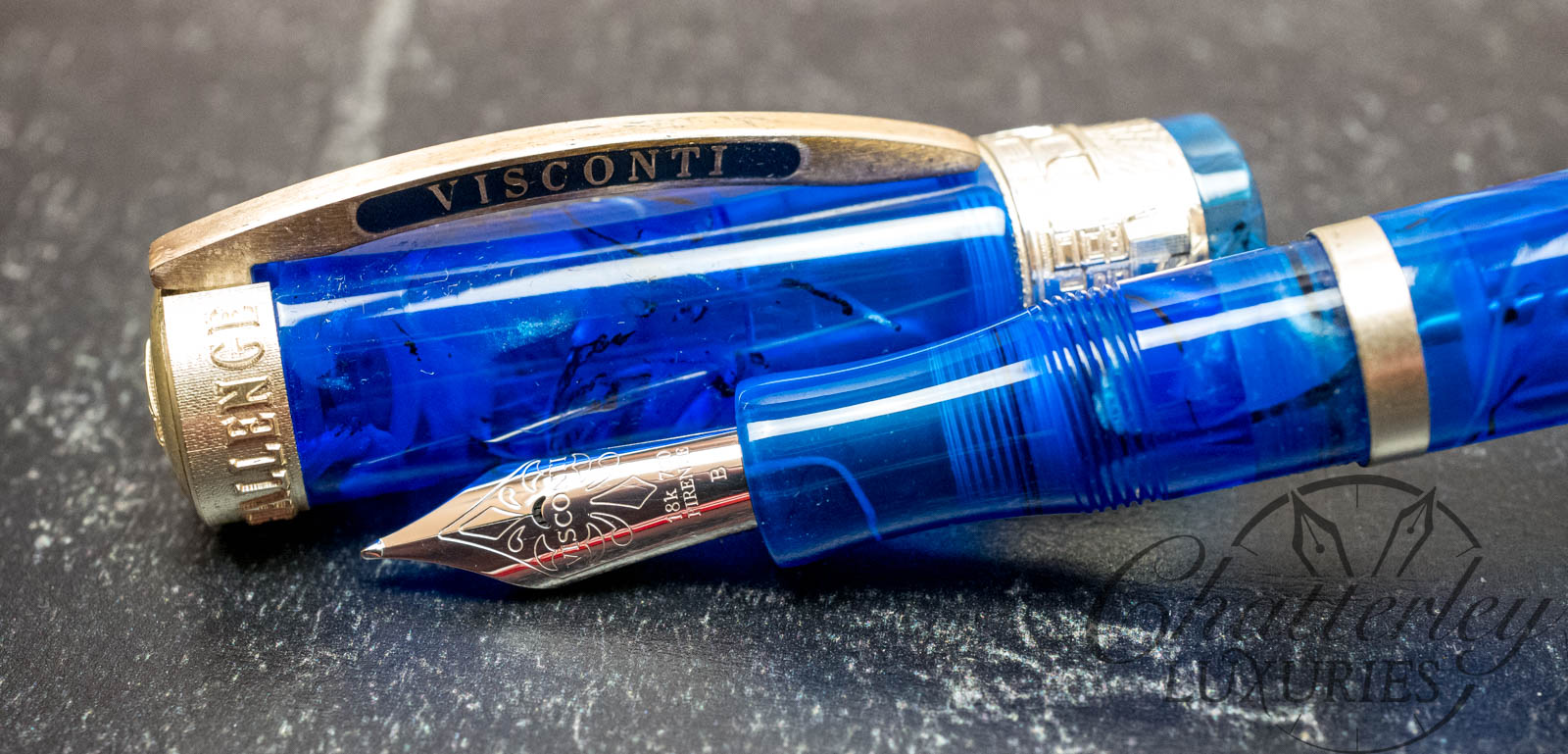 Visconti makes its debut in the fascinating world of golf during the Ponte Vecchio Golf Challenge!
Next to the numerous VIPs and fans of Visconti, the famous Florentine fountain pen manufacturer entered the world of golf, participating as a sponsor to the Ponte Vecchio Golf Challenge, which took place between Saturday 16th and Sunday 17th of December 2006 on the marvelous setting of the Florentine bridge.
The great success of this event is certainly due first of all to the athletes (professionals, VIPs, and amateurs) who were all enthusiastic competitors, but also to the very numerous public who followed the competition from the elegant paddock built at the side of the river Arno.
Winning masters of the "green" were awarded with some of Visconti's most precious pens.
As a tribute to this amazing event, Visconti created a fountain pen in a very limited edition featuring a rich transparent blue acryloid, with Visconti's patented double reservoir power filler and engraved bas-relief rings.