Visconti Rose Gold Skeleton Limited Edition Rollerball Pen
This pen is lovingly pre-owned. This pen was made with all the Fountain Pens. But only one Roller was made when we made the Fountain pens. So technically this is a 1/1 but it was numbered with the 1-22 Fountain Pens. This pen is like new with box and papers.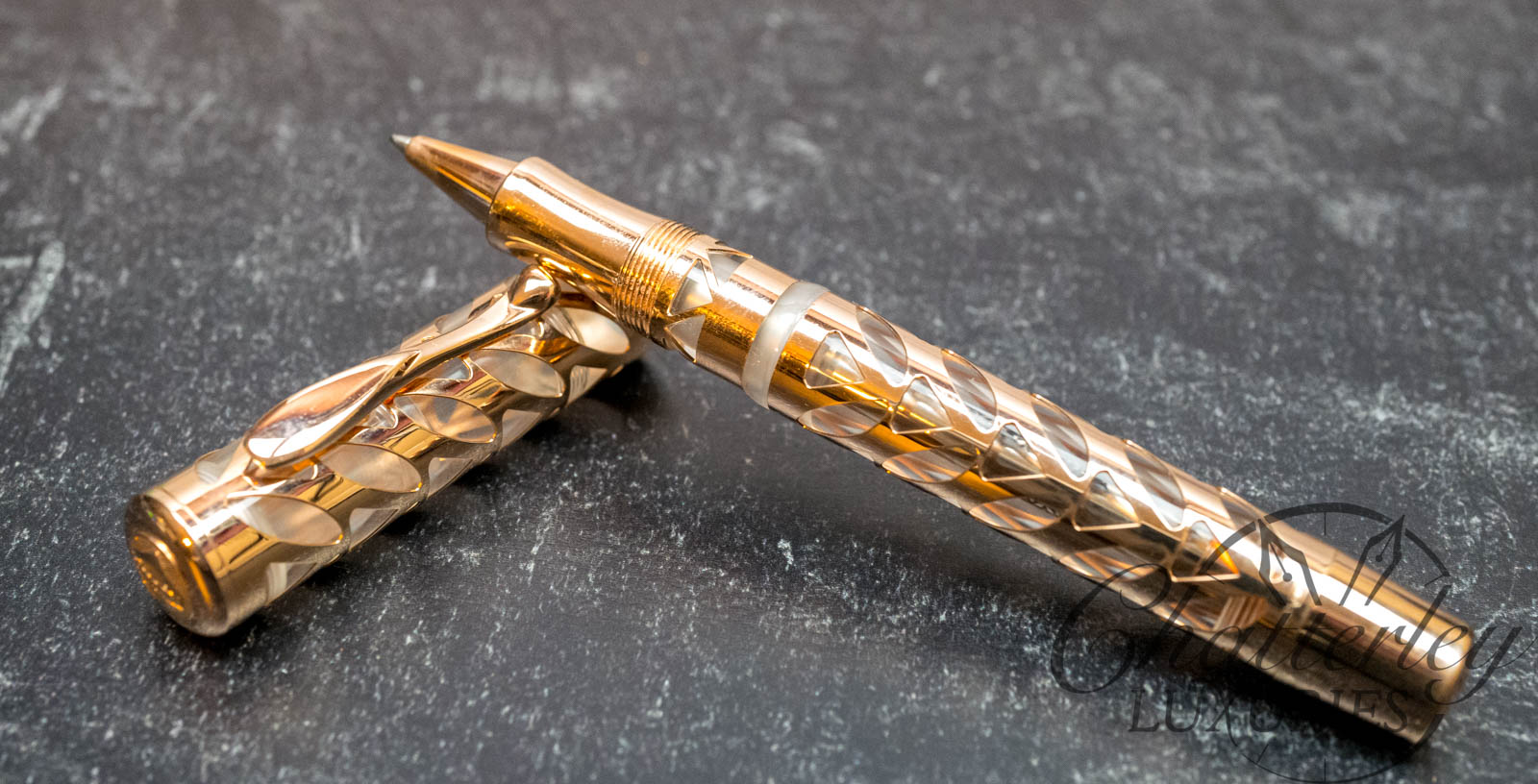 Presenting the Visconti and Chatterley Luxuries Limited Edition Skeleton.
The original Skeleton is an incredible pen from Visconti, and still is highly collectable and sought after today. This pen is based on the same size as the Visconti  Skeleton, with the same style of clip that was part of what made the 'old-style' Visconti's very collectable and usable pieces.
This particular version features Rose Gold Vermeil Overlay. The Amount of Copper used in this mix of Rose Gold Plating makes this one of the most beautiful Rose Gold Pens we have seen on market. The fit and finish of this pen are a testament to the detail oriented production.
The complete finished product is full true skeleton, that is limited to 22 pieces worldwide, and overall a beautiful pen.
Visconti Rose Gold Skeleton
Sterling Silver 925 Rose Gold Vermeil Overlay
Sterling Silver 925 Rose Gold Vermeil Trims
Limited and Numbered 1-22 Pieces Per trim worldwide
MSRP-$1995