Visconti Tutankhamun Limited Edition Fountain Pen
Contact us for our Chatterley Loyalty discount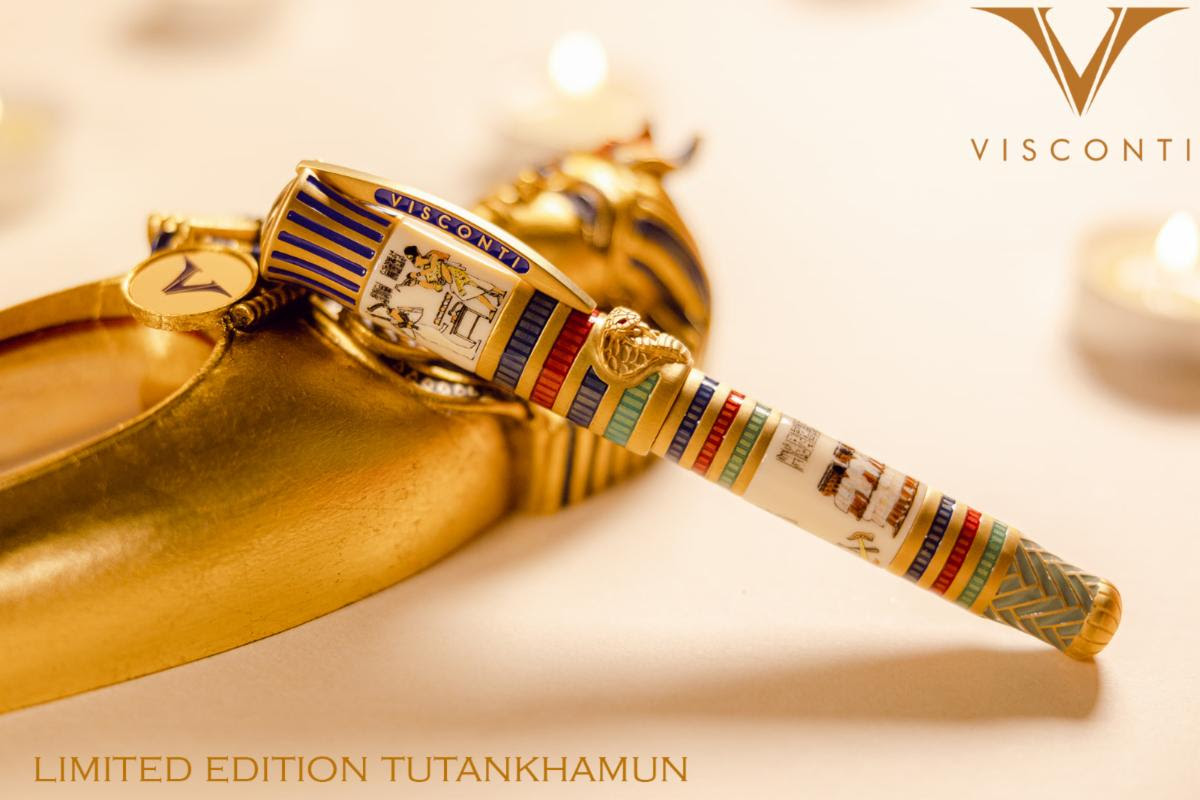 Exactly 100 years ago, the tomb of Tutankhamun, the most famous pharaoh in ancient Egyptian history, was found. This incredible discovery proved to be one of the most momentous events in 20th century cultural history and to commemorate Visconti is proud to present the 'Tutankhamun' Limited Edition.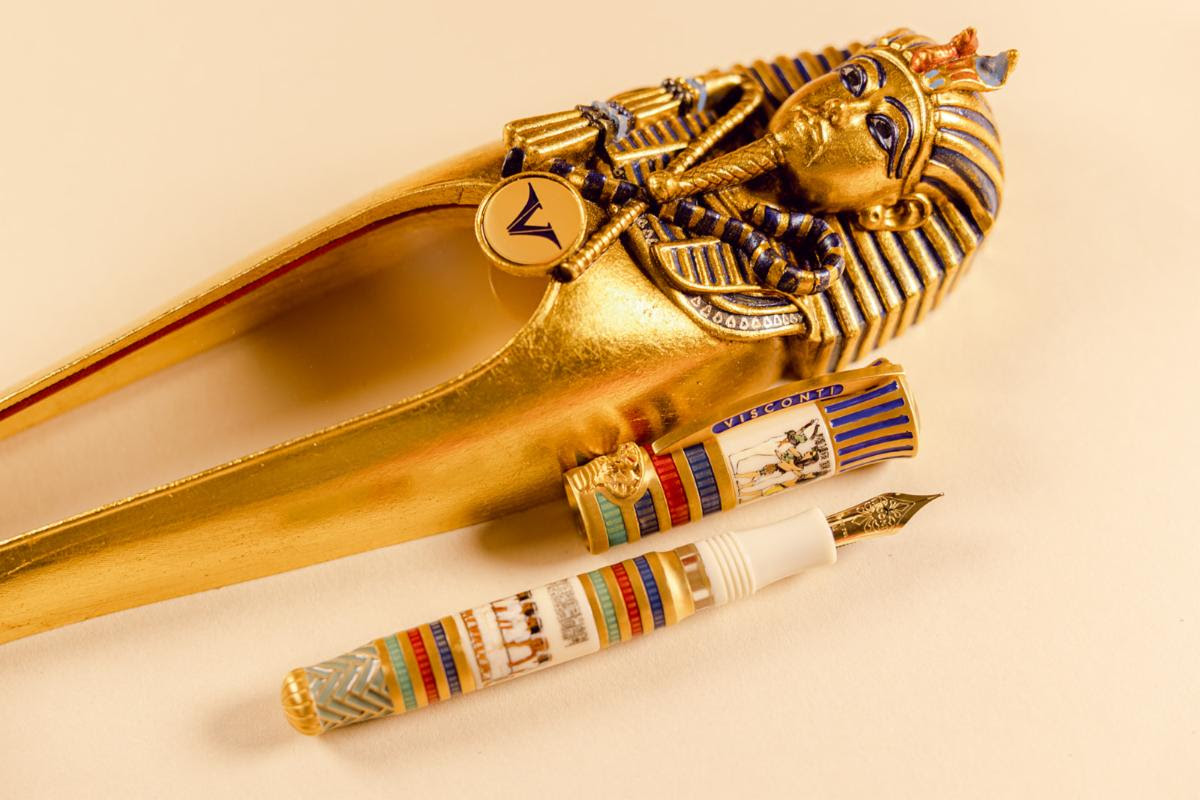 Tutankhamun
Tutankhamun ruled Egypt as pharaoh for over 10 years until his death at the age of just 19, around 1324 B.C. Though his rule was notable for reversing the religious reforms of his father, Tutankhamun's legacy was largely negated by his successors. He was barely known to the modern world until November 1922, when British archaeologist Howard Carter chiseled into his intact tomb. The tomb revealed a hoard of treasure, intended to accompany the king into the afterlife, and gave incredible insight into ancient Egyptian life. The discovery also made Tutankhamun the world's most famous pharaoh.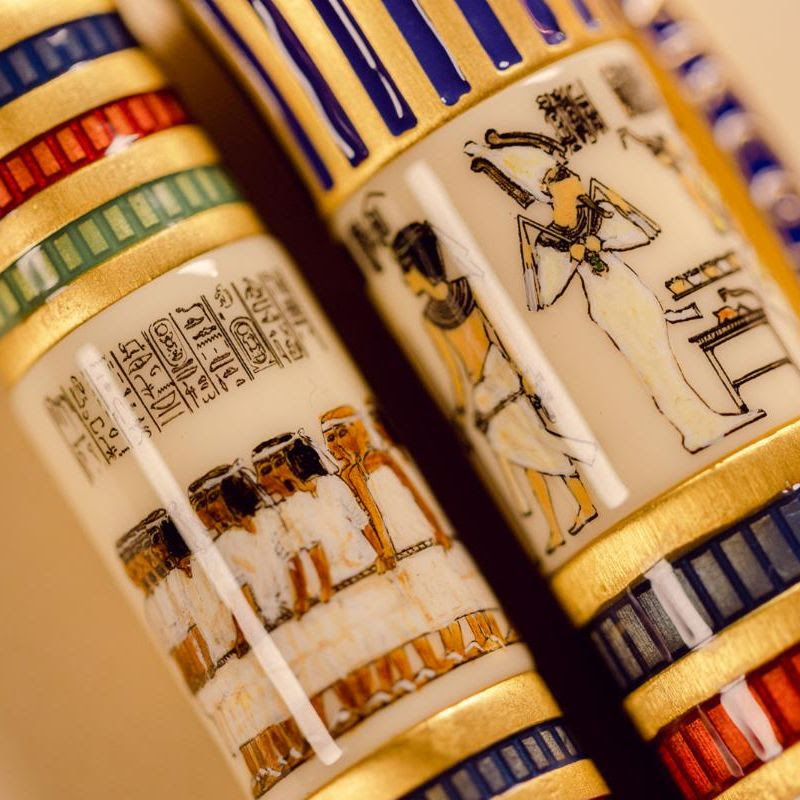 Inspiration and Design
Visconti pays tribute with a pen that depicts many of the sacred artifacts and prominent features from Tutankhamun's burial tomb. Particular attention has been given to the symbolism and bejeweled magnificence of Tutankhamen's iconic burial mask.
The pen cap and barrel both feature a central band made from ivory colored resin, engraved with hieroglyphics and ancient images from the walls inside the burial chamber, using a scrimshaw technique, a complicated and time consuming process. The engravings are filled with black ink, polished and then hand painted. Strips of blue, red and green enamel are present throughout the pen, reminiscent of the pharaoh's necklace. A series of darker blue enameled stripes adorn the top of the pen cap, as featured on the Nemes cloth covering Tutankhamun's crown, a symbol of the Pharaoh's power. A cobra is intricately carved into the bottom of the pen cap representing Tutankhamun's rule of Lower Egypt and adorns the headcloth of his burial mask. The design of the blind cap echoes Tutankhamun's beard. All trims are plated in a luxurious brushed satin yellow gold finish.
The Tutankhamun collection is limited to just 100 pieces to commemorate the 100th anniversary of the discovery of his tomb.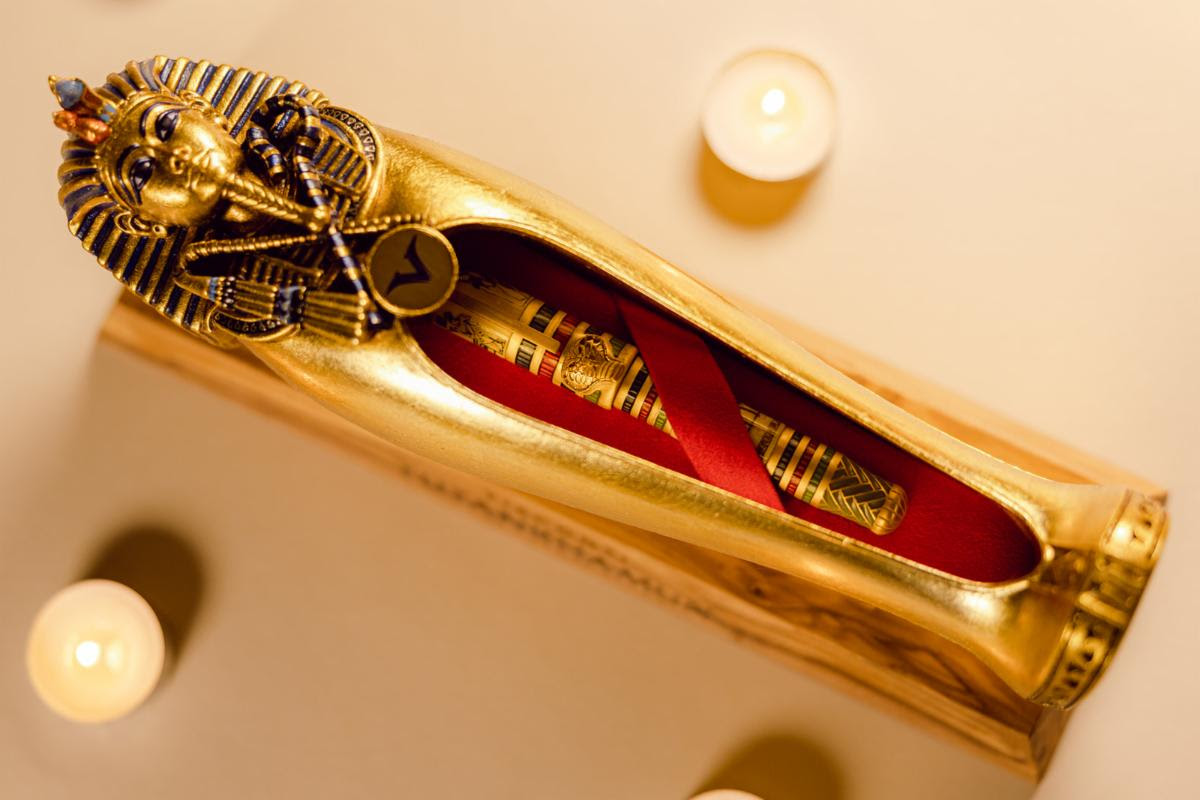 Limited Edition Packaging
Each pen is packaged and displayed in an ornate reproduction of King Tutankhamun's sarcophagus. The pen sits inside on a bed of red flocked fabric and can be viewed through the window covering the top of the display. The sarcophagus sits on a pedestal made of olive wood which is engraved with the name of the collection.
Available in rollerball or fountain pen, both pens secure with a threaded cap. The fountain pen features Visconti's patented Double-Reservoir, Power-Filler System, ink window and is further enhanced with Visconti's in-house, 18kt yellow gold nib available in EF, F, M, B and Stub widths.
MSRP $4795
Edition: Limited Edition of 100 pieces
Fountain Nib: 18kt Yellow Gold: EF, F, M, B, S
Filling System: FP: Double-Reservoir Power Filler, RB: Refill (A4002, 0.7mm)
Material: Acrylic Resin & Sterling Silver
Trims: Gold Vermeil Plating with Satin Finish, Enamel