Visconti Uffizi Sterling Silver Limited Edition Fountain Pen
This pen is pre-owned, but has never been used.  It is New Old Stock. It comes complete with original box and papers, however the inner wood box is broken at the hinge.  It can still open and close, but it is very loose.  It is equipped with an 18kt Medium nib. It is limited edition number 59.  The sterling silver overlay and finishes do have tarnish on them.  If you would like us to polish the pen before shipping, please let us know and we are happy to do that for you.  If no note is made about the tarnish, we will leave it as is.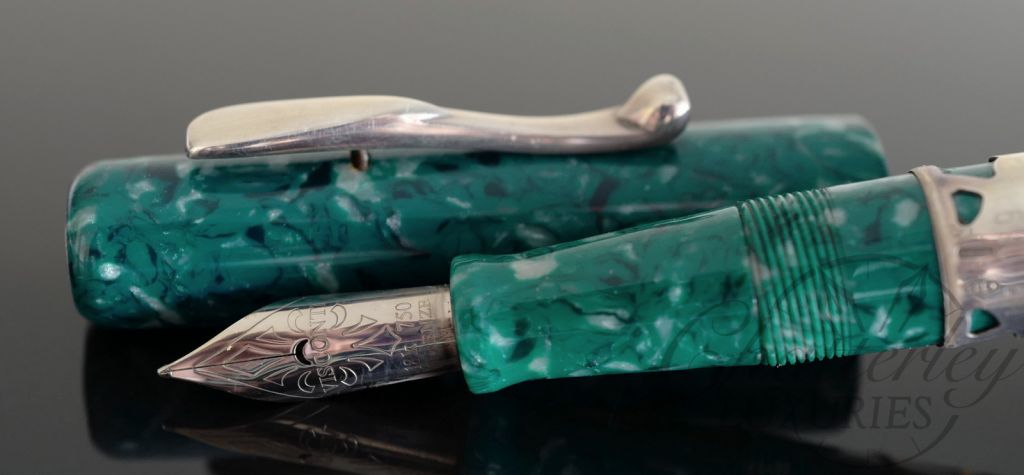 Made in 1993 to honor and support the Uffizi Museum in Florence, which had been flooded and seriously damaged, part of the proceeds were donated to the Uffizi Museum. The pen is made in Sterling silver 925 filigree overlay on beautiful blue/green crushed ice celluloid.
This pen employs a power filling system.