Description
Wahl Eversharp DECOBAND Gold Seal Oversized Limited Edition Israel Silver Fountain Pen
Please note, that as Authorized Retailers for Wahl Eversharp, there is no discounting on the brand. But we can include free shipping. Use the coupon "DECOBAND" to get free shipping on these pens! The coupon is for $20. For my international customers, please contact me direct and I can invoice you so that you can enjoy the full free shipping benefits.
These come with the ever Popular Superflex nib.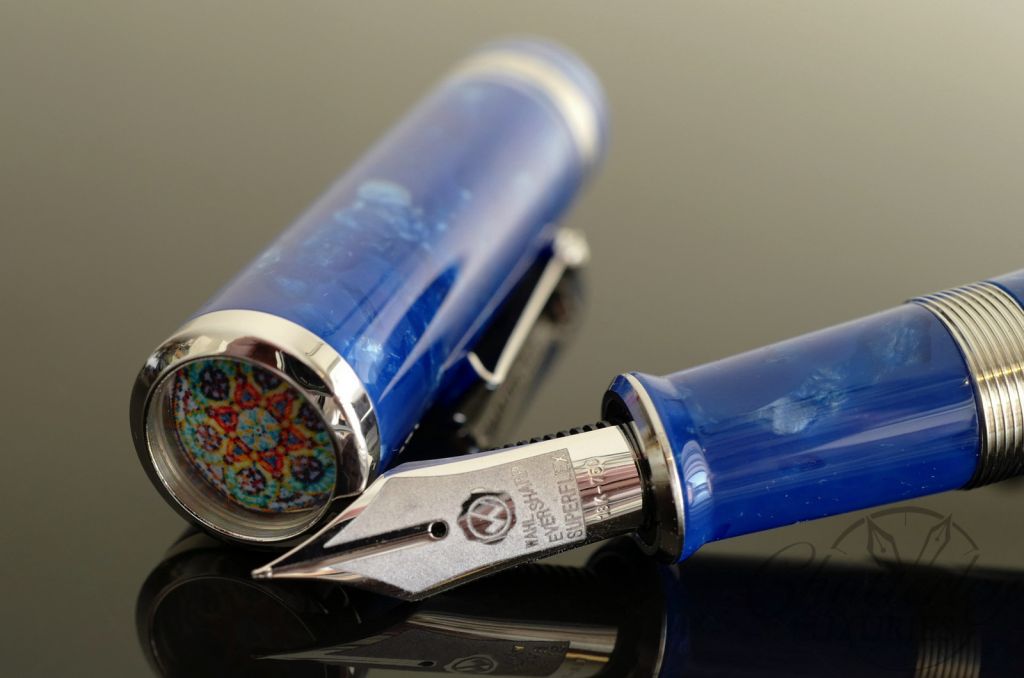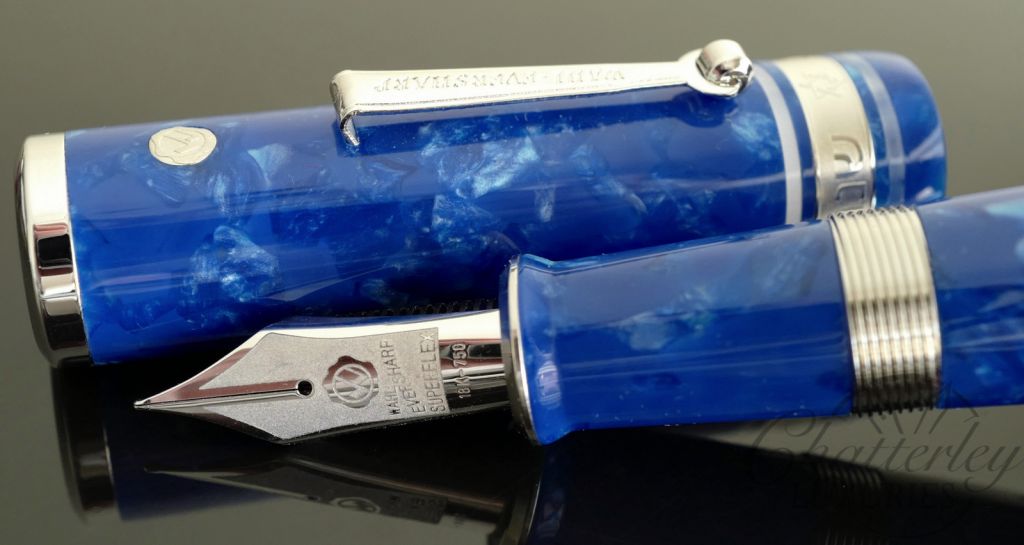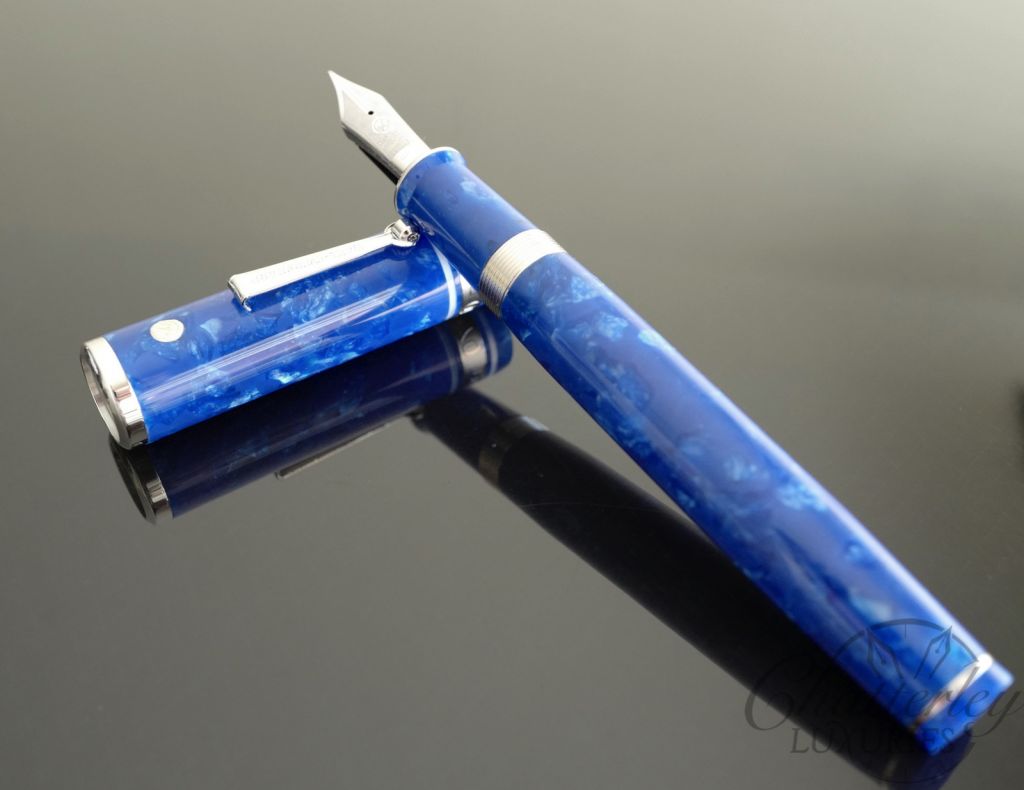 This WAHL-EVERSHARP Oversized DECOBAND pneumatic filling pen with SUPERFLEX or GOLDFLEX nib and 2.0ml ink capacity commemorates the 70th Anniversary of the establishment of the State of Israel.  This very special pen is is available with either Gold or Rhodium trim and your choice of Flex or Superflex Solid Gold or Rhodium plated Solid Gold nibs.  Each pen bears a serial number showing its position among this 700 pen limited edition.  These pens come in a large blue presentation box.
Dimensions: 150mm long 23mm diameter at clip; 18mm diameter barrel
Material:  Mediterranean Blue pearl acrylic resin