Wall Street Fountain Pen Platinum, a Visconti Limited Edition Pen
It's made of true Celluloid, and uses Visconti's patented Double Reservoir Power Filler. This pen comes equipped with Visconti's 23kt Palladium Dreamtouch nib. Nib grades in the 23k Palladium are EF, F, M, B, BB and 1.3 Stub.
This pen is part of Visconti's "Squaring the circle" collection. Layers of stacked celluloid create this remarkable visual similar to the lights of the skyscrapers. This effect has a very nice aesthetic look, while delivering a classy fountain pen worthy of the board room or as a daily writer in a personal collection.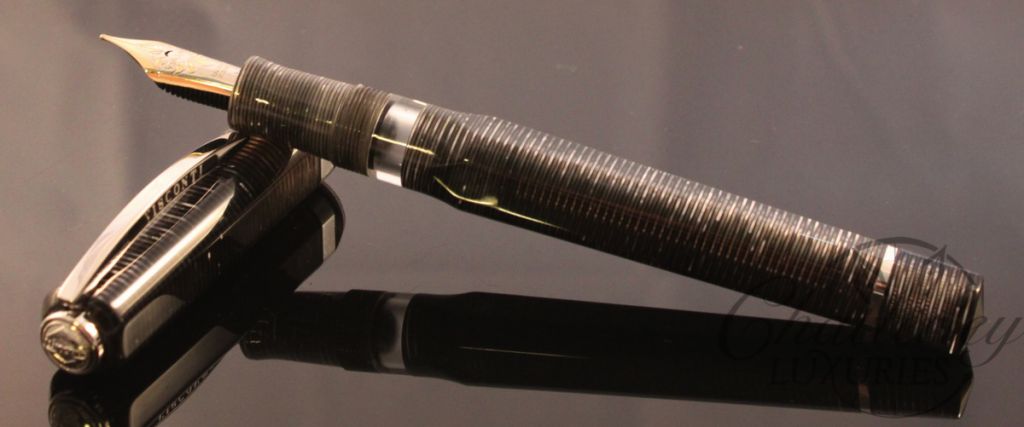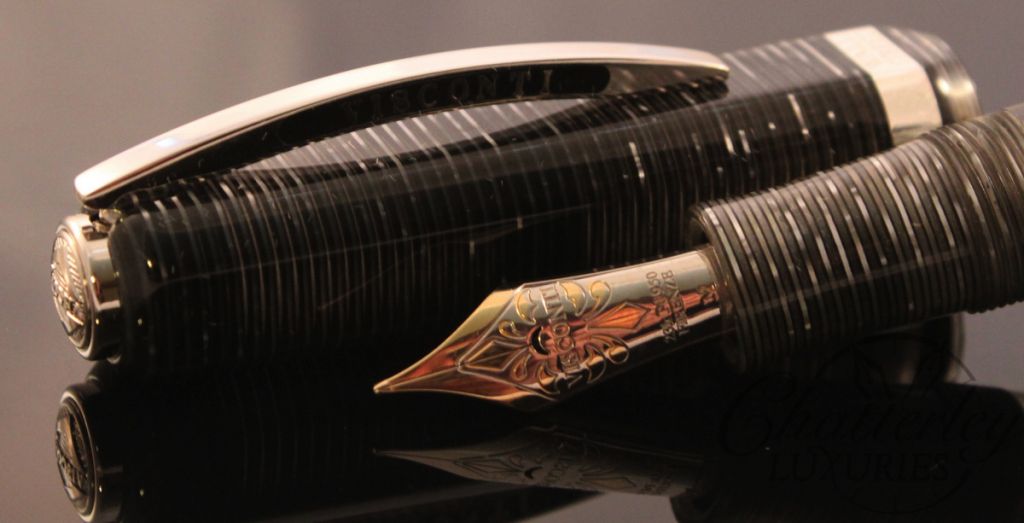 Visconti has raised the MSRP to $895.