Wancher Dream True Ebonite Fountain Pen
This pen is pre-owned, but in like new condition.  It comes complete with original box and papers.  It is equipped with a Steel Extra Fine nib. It employs a cartridge convertor filling system.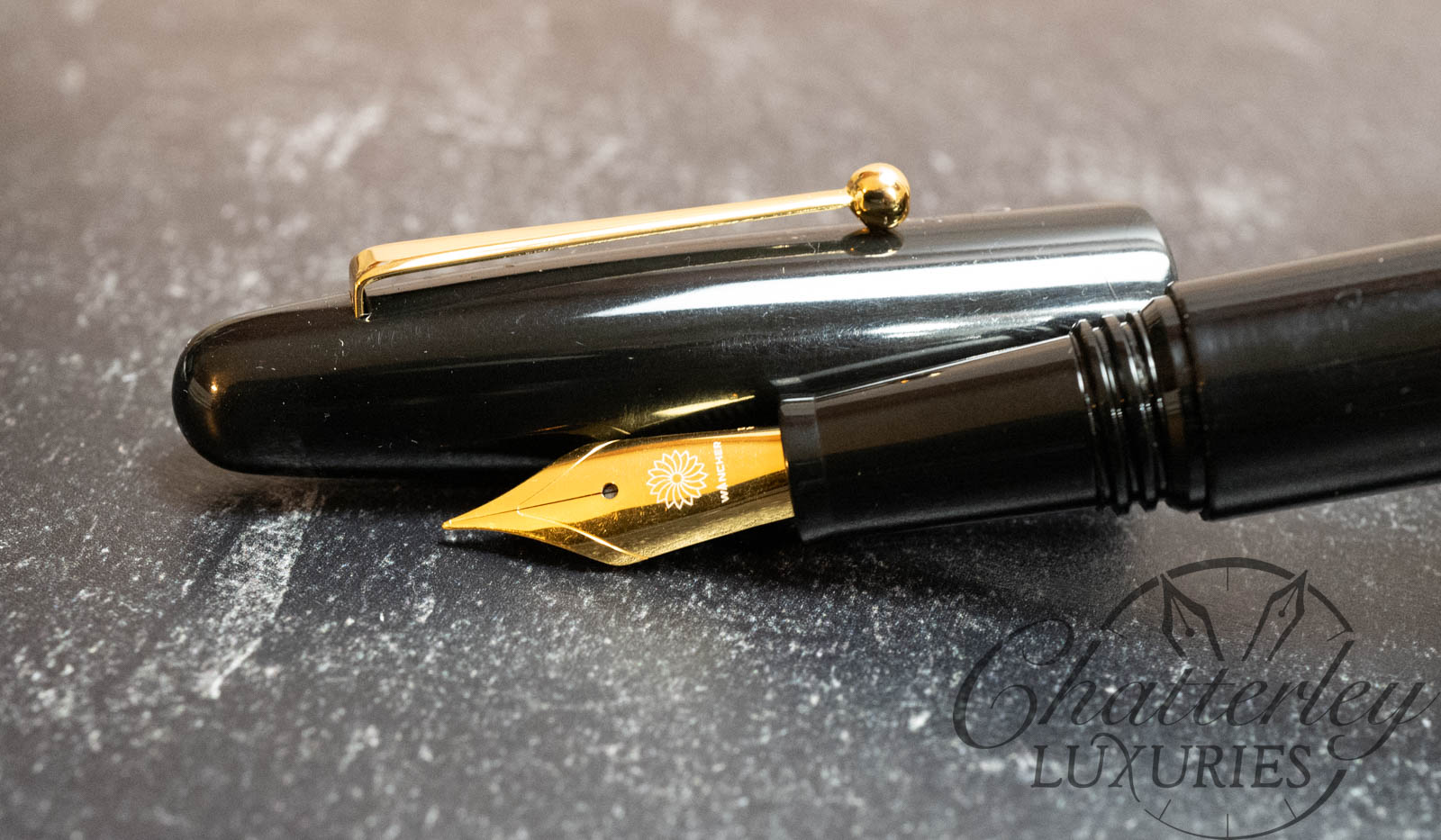 Handcrafted in Japan, Wancher creates writing instruments that honor the art of writing.  Founded in 1990 by owner Taizo Okagaki.
Made from the finest material – Ebonite, crafted by hands of skillful craftsmen and embraced with true values of Japanese traditional arts, Dream Pen is created for you not only to experience a great writing but also to enjoy truly beautiful arts from Japan. True Urushi carries the beauty of a traditional art which has the history dated back to 9000 years ago. Crafted by skillful artisans from Wajima – the land of Japanese Urushi – each fountain pen is a true artwork worth the appreciation of receivers.