AP Limited Editions Boy and Ox Urushi and Maki-e Fountain Pen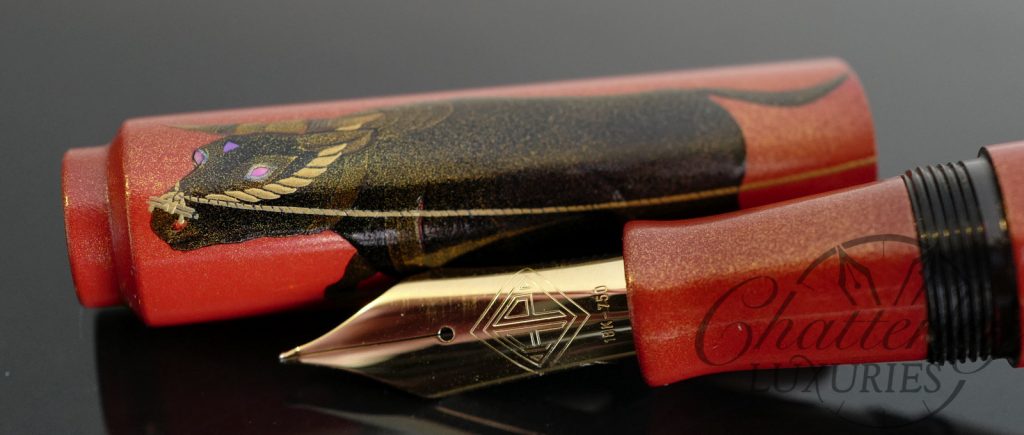 AP Limited Editions explores the mystical path of the philosophy and practice of Zen Meditation in the allegory of The Boy and Ox.
The path of Zen Buddhism is believed to have been illustrated by a 12th century Zen Master named Kajuan through ten images of a boy searching for, finding, capturing, taming and herding and then finally releasing an Ox. These ten images capture the progression of an individual on the path of a Zen Meditation practice seeking the power to attain mastery over one's mind. The Ox symbolizes the wild and unruly mind and the Boy, a seeker on the path of Zen.
Authored in the brilliant colors and techniques of Maki-e, a climax point on the path of Zen Meditation, is brilliantly represented in the Boy finally catching the Ox it was seeking and steadfastly overcoming the power of the Ox to attain complete victory.
AP Limited Editions invites you to a new journey of experience to explore the story of The Boy and Ox in greater depth.