AP Limited Editions Fukuro Feathers Fountain Pen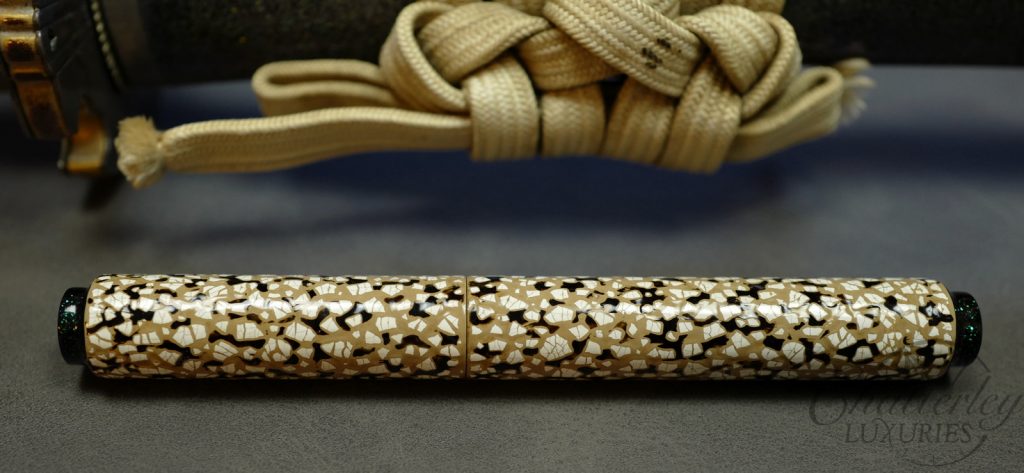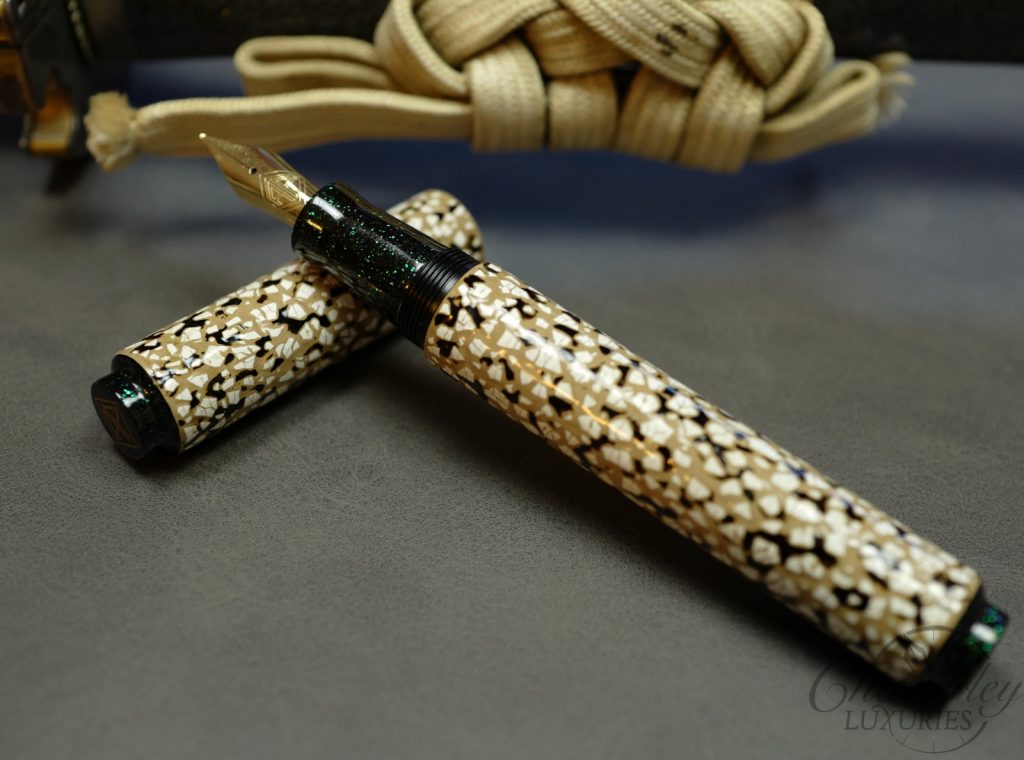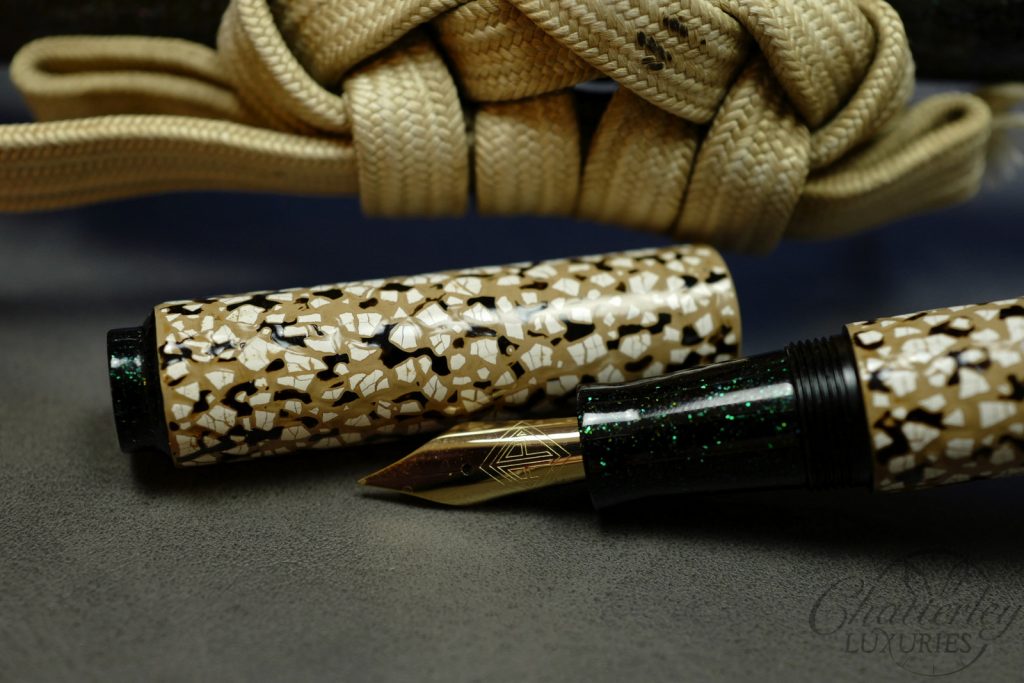 AP Limited Editions presents a very unique Maki-e product that is inspired by the feathers of the greatly admired mystical Owl (Fukuro in Japanese); much loved in Japanese culture.
This product is intricately crafted through a very unique technique of Maki-e and inlay of Eggshell, to feature a beautiful pattern of owl feathers in their original colors. The nib section and the rims of the cap and base of this fine writing instrument are delicately finished in very minute pieces of shimmering Raden mixed with Urushi pigments.