Armando Simoni Club Bologna Extra Arco Green Celluloid Fountain Pen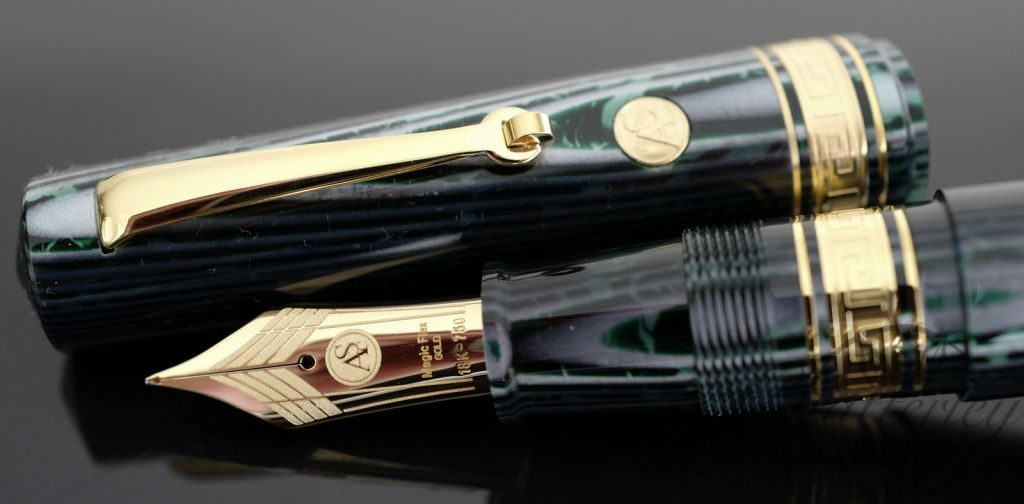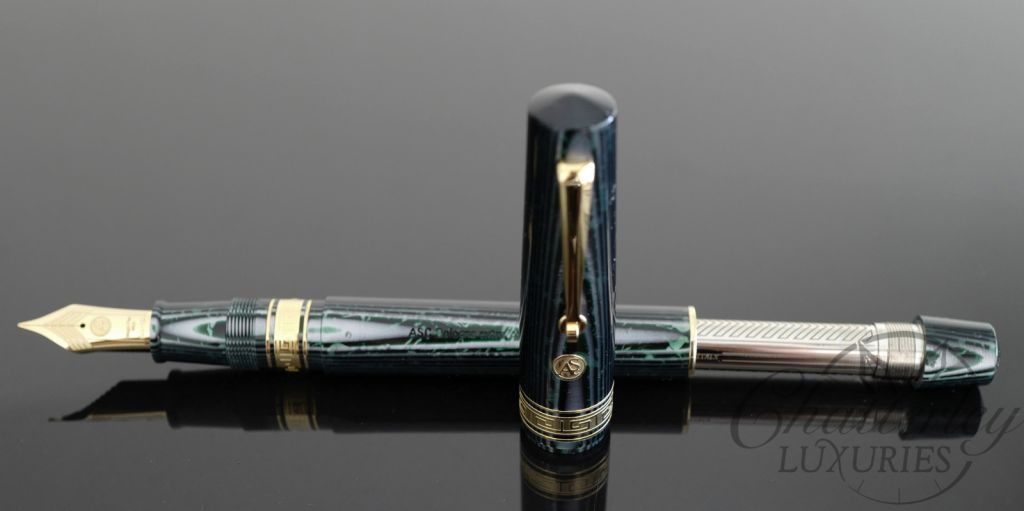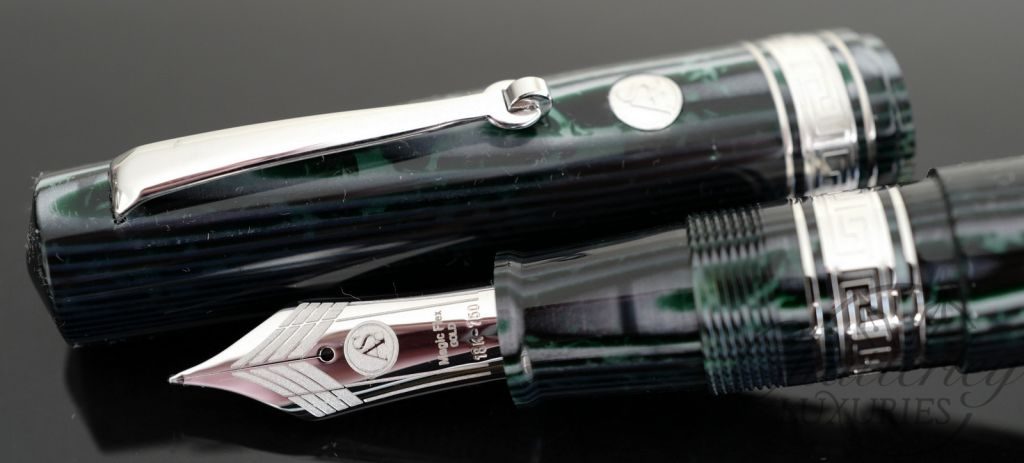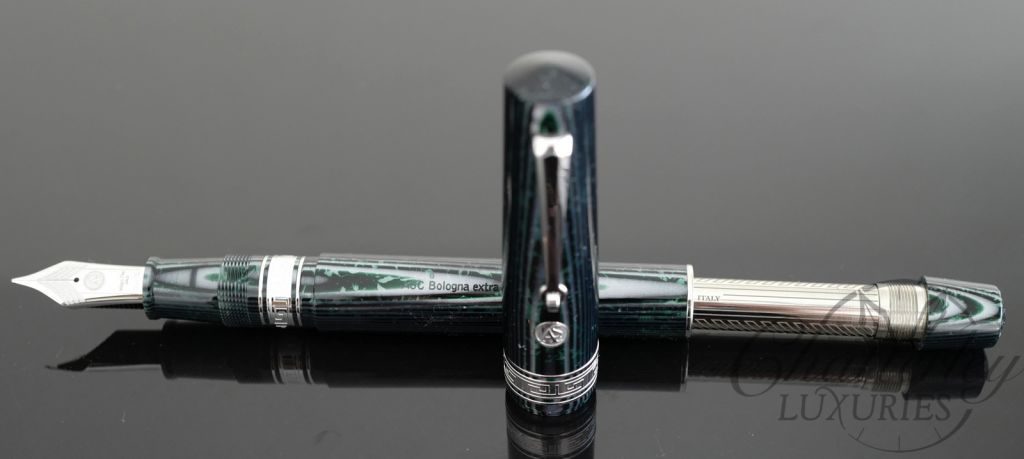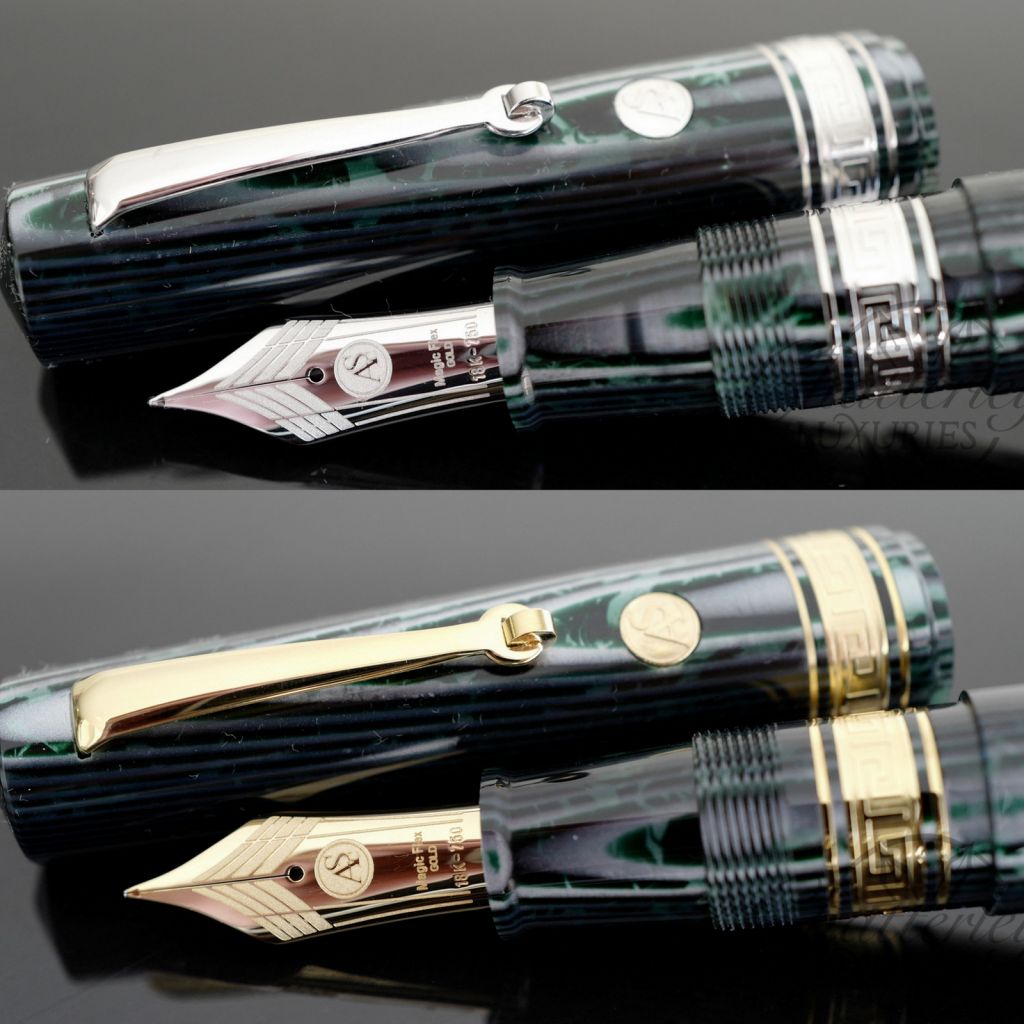 Following the overwhelming success of the Bologna Extra in Arco Bronze, ASC now presents the Bologna Extra in the stunning green Arco Verde material. The Arco Verde celluloid is rarer even than the Arco Bronze and is highly coveted by pen lovers. To complement the intense dark green of the Arco Verde, this pen will be available in two trims: yellow gold and rhodium. All pens come with our majestic 18k MagicFlex nib in #8 size and the high-capacity compressor filling system.
This pen will be numbered and it will be a limited production: the number of pens is limited by the amount of available celluloid.
MSRP $1295
Power Filler
18k MagicFlex nib
Oversized with Arco Celluloid