Armando Simoni Club Bologna Extra Israel 1948-2018 Limited Edition Celluloid Fountain Pen
This pen is lightly used. It does not come with box or papers.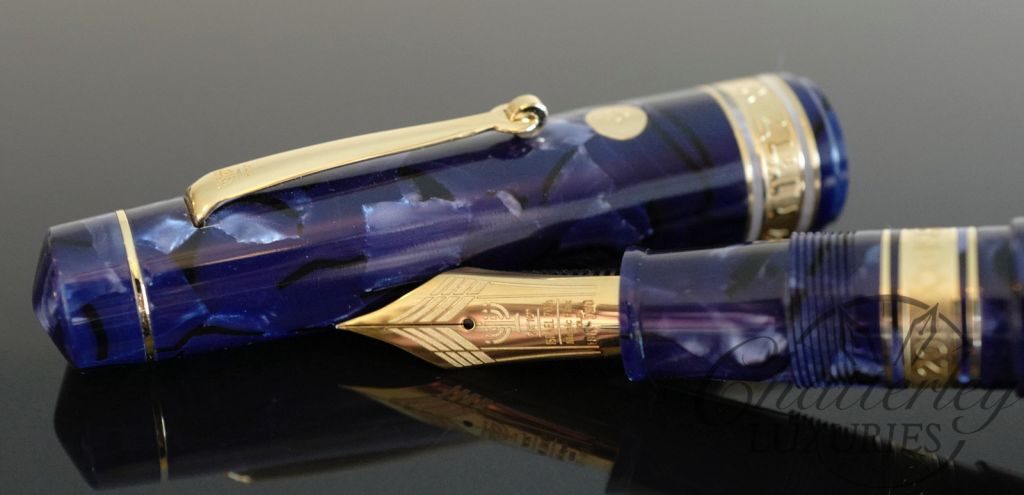 Below is a stock picture to show you how the top comes off…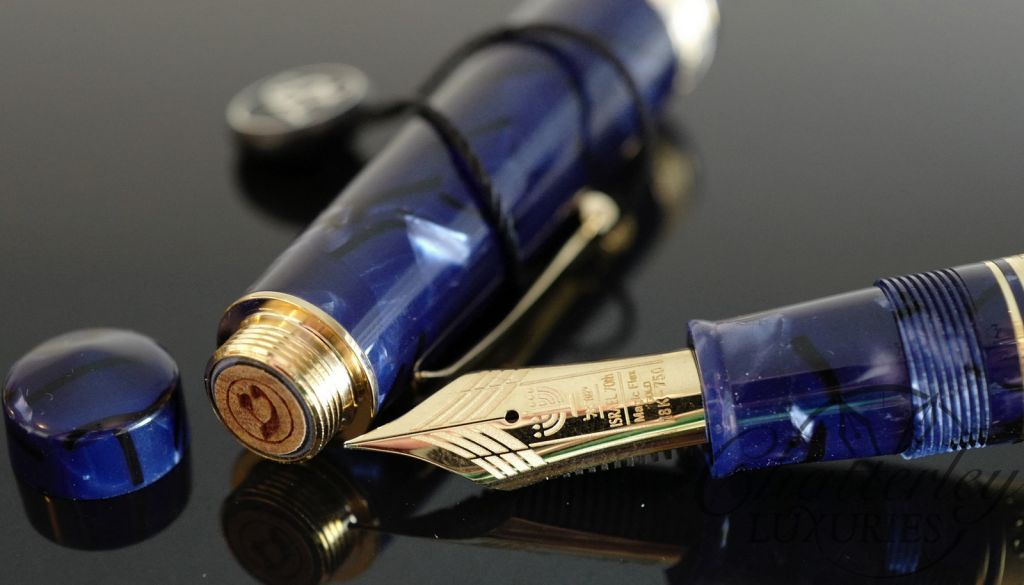 To commemorate the 70th anniversary of the State of Israel, Armando Simoni Club has designed a special limited edition fountain pen. We are proud to present the Bologna Extra Israel 1948-2018. Made of the striking Blue La Royale vintage celluloid, this oversized fountain pen sports a number 8, 18 karat gold MagicFlex nib and a special ebonite feed which allows users to add variations in line width to their handwriting.
The theme of Israel is featured prominently on the pen. The nib has an engraving of a menorah and the name Israel in Hebrew script. The barrel and cap bands are adorned with Stars of David, as well as an inscription that reads "Israel 1948-2018" in Hebrew and English. A hidden treasure is revealed when the finial of the cap is unscrewed: a piece of Bethlehem olive wood decorated with the Hebrew letter ayin which symbolizes the Hebrew name of the State of Israel: "Eretz Yisrael". The piston filler has an engraving of the names of the seven founding fathers of the country. Finally, the cap is graced with an ASC medallion and a menorah is engraved on the clip. All pens are delivered in a beautiful lacquered presentation box in the blue and white colors of the Israeli flag.
Retail price is $1,370