Armando Simoni Club Bologna Extra Vesuvio 305 "Cream Ebony" Fountain Pen
Brand new with box and papers. Made from Cream and ebony Yard O Led material.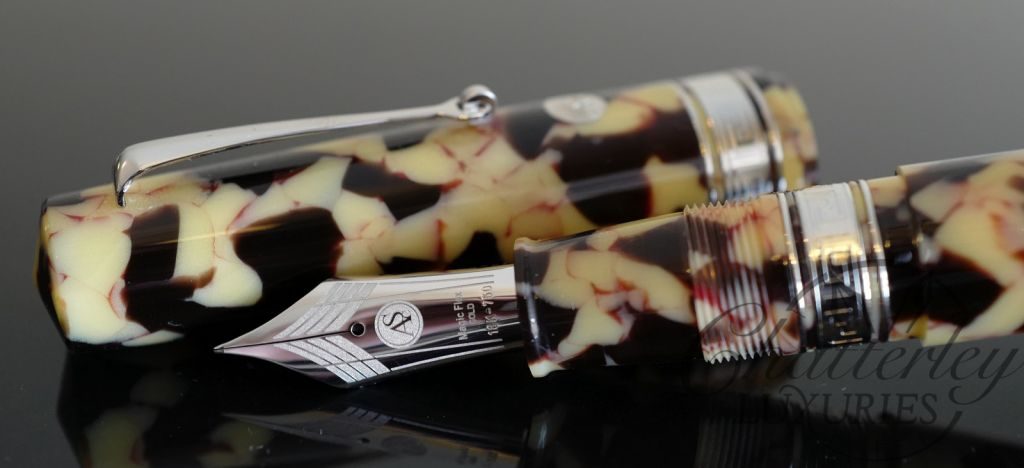 The ASC Bologna as a 18k gold ASC Magic Flex nib
Only 25 numbered pens will be produced. Our 'Magic Flex' 18K gold nib features an innovative ebonite feed that flexes to provide superb ink flow. Everything about this design enables you to vary the line width by changing the amount of pressure on the nib as you write. Be careful not to push too hard, as you can bend this flexible nib.
-Celluloid
-#8 overzied 18k Flex nib
-Oversized Pen
-Pneumatic Filling System
MSRP-1150 USD