Armando Simoni Club Gladiatore Medio Arco Bronze Arco Brown Celluloid Fountain Pen
This pen is lovingly used and has a Fine nib. It comes with its inner box. The pen is in perfect condition.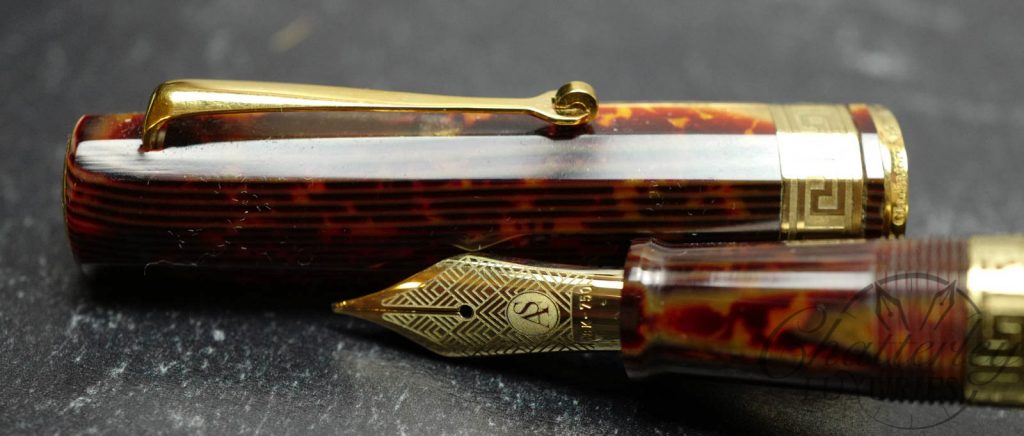 With the success of ASC's Bologna Gladiatore, ASC wanted to create an accessible pen to our growing community of pen lovers. It comes with all the gorgeous features of Il Gladiatore.
MSRP       $1195
Material   Arco Bronze celluloid
Trims        Yellow Gold
Feeder      Ebonite
Nib            #6 18k750 Medium
System     Rotating knob piston filler
Facets      12
Available  June 2019
Size          147 mm (length) 16 mm (diameter)