Armando Simoni Club Wild Gladiatore Medio Bespoke Fountain Pen
This pen has been lovingly used. It comes complete with the original large lacquered piano box and papers.  It is equipped with an 18kt Medium nib.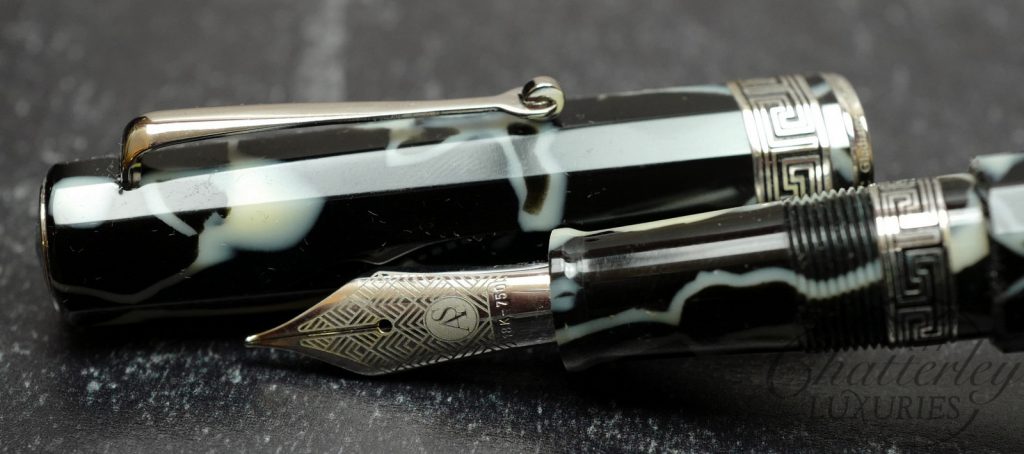 ASC wanted to create a beautiful Bespoke Edition for the year 2020. Only 20 Pens in the remarkable eye-catching Wild celluloid.
The key differences between this Bespoke Edition and the regular Gladiatore Medio:
1-  Patterns: each pen is a unique piece of art, as all wild patterns are distinct.
2-  Bands:    a regal  double greek key pattern filled with black enamel.
3-  Cap:       the bottom of the cap is delicately engraved with the name of this edition "Gladiatore Medio Bespoke 2020 "