Aurora 85th Anniversary Limited Edition Fountain Pen
This pen has been lovingly used.  It is equipped with an 18kt Italic nib and comes complete with box and papers.  It is LE number 265.  The Sterling Silver does have some light tarnish to it, but we are happy to polish prior to shipping if you would like us to.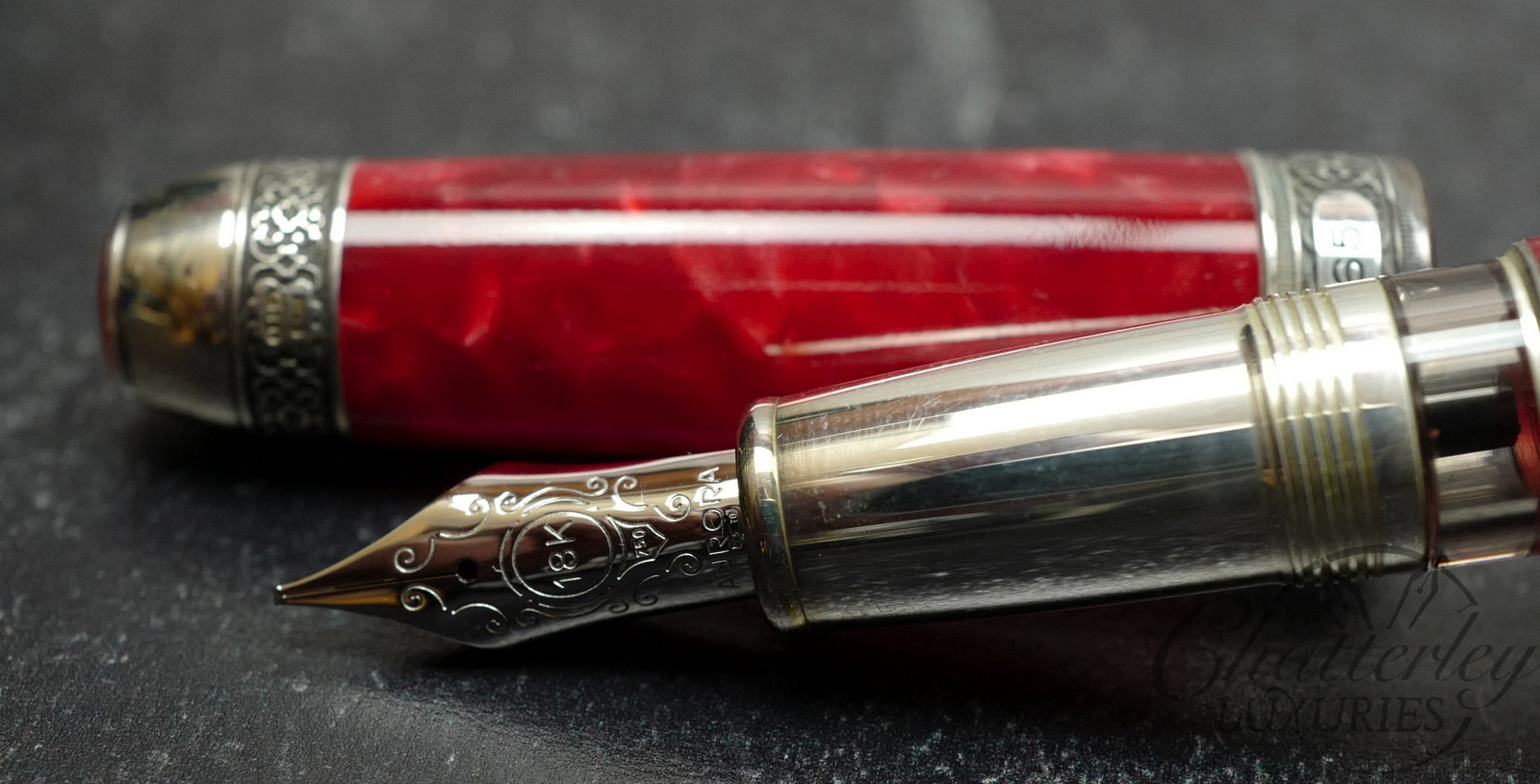 Aurora celebrates its 85th anniversary in style, with an exclusive "symbolic" pen.
This collectors' item limited edition is available in two versions: a marbled red resin fountain pen and a white mother-of-pearl fountain pen. Both versions are distinguished by their oval-shaped head with laid-in mosaic-type Aurora logo. The Aurora caption is in grey mother-of-pearl. The background is made of red coral paste and the transparent lens is made of rock crystal.
The shape of the head recalls that of the Aurora logo: a distinguishing sign that guarantees that these pens are recognized everywhere. The ring of the cap, on which the serial number is engraved to certify that each pen is unique, features floral motifs that recall the first Aurora models. The same designs are also reflected on the bottom and on the precious jewel clip, also enhanced with the inscription 85°.
The cap and the barrel of the pen are made of marbled red resin with solid silver trims. The finely-engraved nib of the fountain pen is made of rhodium-treate solid gold. The fountain pen is available in 1919 numbered items.
MSRP $2650