Aurora 88 Sigaro (Cigar) Blue Limited Edition Fountain Pen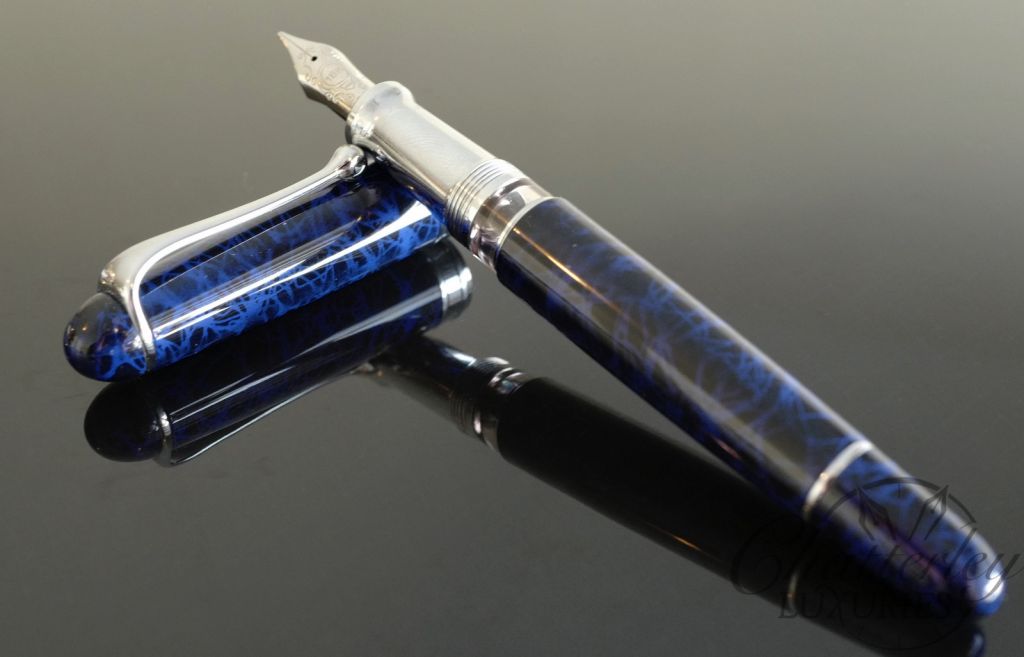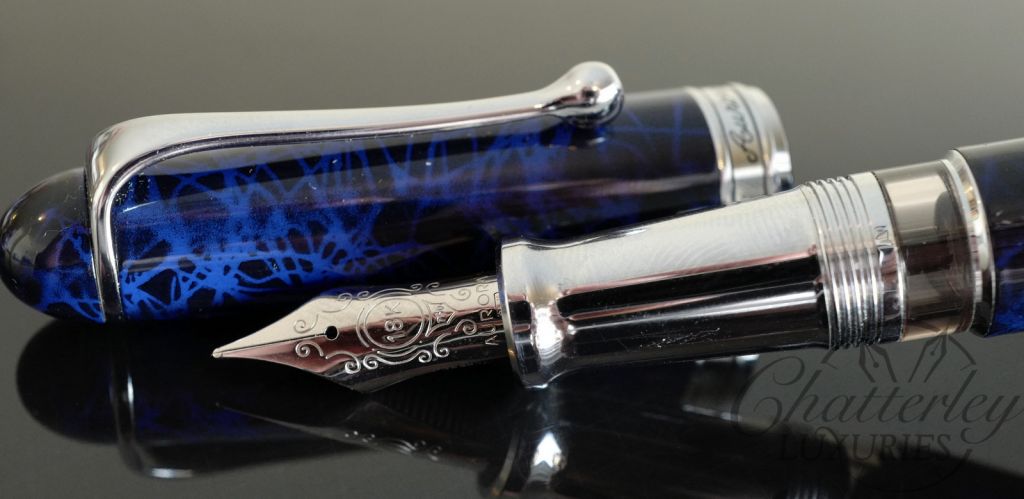 To commemorate the Fine Process of Cigar rolling, Aurora has released the second version amazing Lacquer pen.
Based on the timeless and classic body style of the 88, the pen has Silver trim and uses Auroras in house Piston Filler.
The Blue Lacquer is very high quality and similarly to rolling a fine cigar, its a craft done by hand. Lacquer is essentially a Shellac that is used to paint and protect surfaces. In this case its done to add a design as well. Lacquer is a technique that has been used and perfected for thousands of years.
Because these pens are done by hand, no pen will be alike, making each one its own limited edition in essence.
The pen is fitted with the still in house made solid 18k gold nib. Nibs available in Extra Fine, Fine, Medium and Broad.  Stub and Italic are also available for $50 more.  As of July 2016 Aurora is charging $50 more for specialty nibs, so therefore we now must charge $50 more for those two nib grades.
MSRP $895